Along with barbecue, pizza is probably one of the most controversial culinary genres around. From Sicilian to Detroit to Chicago deep-dish crusts, and from eating cold pizza for breakfast to using pineapple as a topping, pizza lovers are adamant that their way is the best way. Fortunately, in the Greater Greenville Area, everyone can find their favorite style of the beloved Italian pie without having to resort to those national chains.
We South Carolinians love our food, and pizza is a favorite among munchers of all ages. So, since Greenville is in barbecue country, we can top our pizzas with spicy mustard-sauced chicken or pork. We can eat it with a cold beer or iced tea. In Greenville, anything goes, and since our mamas taught us not to talk with our mouths full, we don't argue about it. We just smile and eat our pizza our way.
With so many options from which to choose and so many pizza preferences, it's difficult to decide which restaurant has the best pizza in Greenville SC. Here are seven outstanding pizza possibilities to try and enjoy.
Table of Contents
The Best Pizza In Greenville SC
2716 Wade Hampton Blvd, Greenville, SC 29615 // +1 (864) 509-1702
My husband and I live in Taylors in unincorporated Greenville county, but don't consider ourselves suburbanites, since downtown Greenville is a mere five miles from our front door. Our go-to pizza haunt is Italian Garden, a family-friendly neighborhood restaurant specializing in Italian and Greek specialties. Between the scrumptious food, excellent service, and reasonable prices, this restaurant is a true gem.
All Italian Garden's pizzas and calzones are awesome, but our hands-down favorite is the Mediterranean Pizza: thinly-sliced gyro meat, feta cheese, tomatoes, and Greek olives on a thin crust. The combination is a blend of flavors and textures so perfect, I wouldn't dream of sprinkling it with red pepper flakes. Another winner is the House Special Pizza: hamburger, pepperoni, mushrooms, onions, pepper, and sausage.
Italian Garden also serves up a variety of subs, pita sandwiches, and salads, as well as Italian and Greek appetizers and mains. The cannoli and the baklava are outstanding if you have room for dessert.
The back story is one of the American dream come true, and one of my favorites. Brothers, Nick and Joseph, Palestinian Israeli immigrants, began their journey in New York. They worked hard, and eventually found their way to Greenville, where they worked even harder. Today, Nick's son, Jorden, owns and operates Italian Garden utilizing the honesty and strong work ethic he inherited from his father and uncle.
Italian Garden is a family affair, where everyone pitches in. Perhaps that's why the atmosphere is so homely and welcoming. If you're lucky, one or both of the brothers will be helping Jordan out in the restaurant when you come in. Somehow, their very presence can put a smile on your face.
Italian Garden is open Sunday – Wednesday: 11 am – 9 pm and Thursday – Saturday: 11 am – 10 pm and you are looking for the best pizza in Greenville SC.
2018 N Pleasantburg Dr, Greenville, SC 29609 // +1 (864) 322-0670
If you're looking for an Italian restaurant that serves incredible pizzas along with a wide assortment of your favorites, Tito's is the place for you. When you can walk in a stranger and leave feeling like family, that's Italian. And if you're lucky, Rosario, with his charming Neapolitan accent, friendly smile, and exuberant personality, will be there to greet you.
Whether you like a thin Neapolitan crust or prefer the thicker Sicilian variety, Tito's has a wide assortment of pizzas and toppings from which to choose. Try the Margherita, chicken Alfredo, or four cheese, or one of several regular rotating specials. You might like Tito's Special Pizza, with pepperoni, Italian sausage, mushrooms, bell peppers, and onions. Or the Veggie Special Pizza, topped with black olive, tomato, mushrooms, bell pepper, and onions.
If you aren't in a pizza mood, You'll find pastas, subs, salads, and seafood. The Shrimp Fra Diavolo, with sautéd jumbo shrimp in a spicy marinara sauce. and served with a small tossed salad and bread, is a true palate pleaser for those who like heat. And the kids are sure to find something they like on their own menu.
Tito's is open Tuesday – Thursday: 11 am – 10 pm, Friday: 11 am – 11 pm, and Saturday: 11 am – 10 pm.
17 Mohawk Drive, Greenville SC 29609 // +1 (864) 252-4700
D'Allessandros is a playful place where adults and kids can have a good time and taste the best pizza in Greenville SC. And by the way, all of their food is outstanding. With a large covered patio and picnic tables on the grass, everyone including the family pooch feels welcome.
The restaurant has a bicycle theme with wheels and other parts hanging from the ceiling. Each booth has a pizza peel mounted on the wall, and when you lower it to a 90-degree angle, your hot pizza stays above the table, allowing for more tabletop real estate.
D'Allessandros uses a rotating pizza oven, which makes their hand-tossed pizzas almost as fun to watch being made as they are to eat. My husband and I shared a Hyped Experience, which featured an olive oil and garlic base, topped with mozzarella, barbecue chicken, onion, jalapêno, sriracha, and a honey drizzle. We passed on the drizzle and found the flavorful heat and combination of textures very much to our liking.
Others to try are the Margherita Pizza, topped with red sauce, fresh mozzarella, tomatoes, and fresh basil., and the Amy Pizza, with an olive oil and garlic base, golden beets, artichoke hearts, mushrooms, and rosemary. The latter may be vegan-friendly, but the combination is a delight for any palate.
Also popular are the Greek Salad, garlic and cheesy breads, and the calzones. You can also create your own pizza on a canvas of cheese from a wide selection of toppings.
Note: D'Allessandros also has locations in Charleston and Summerville, South Carolina.
D'Allessandros is open Monday: 3 pm – 9 pm, Tuesday and Wednesday Closed, Thursday: 3 pm – 9 pm Friday: 3 pm – 10 pm Saturday: 11 am – 10 pm Sunday: 11 am – 9 pm.
3598 Pelham Road, Greenville, SC 29615 // +1 (864) 991-8748
Sidewall Pizza Company is a popular small Upstate South Carolina chain, with five pizzerias in and around Greenville. There is one more restaurant in Bozeman, Montana, but that's another story for another time.
The first Sidewall opened in a repurposed garage in Travelers Rest, approximately 30 minutes north of Greenville. Our favorite location in Greenville is a repurposed dry cleaner on Pelham Road. The owners put in garage doors in keeping with the established theme. When the weather is fine, the doors open to give customers a near-outdoor experience.
Photos of local scenes on metal adorn the walls, along with paper hearts bearing adorable notes from young diners. The service is friendly and efficient, making Sidewall a somewhat noisy, but delightful experience for families.
My husband and I agreed on a roasted garlic sauce base, but couldn't come together on the toppings, so we ordered a half Tommy and Half Spicy Italian. The Tommy half was decked out with peppadew peppers, caramelized onions, mushrooms, mozzarella, and pecorino. The Spicy Italian lived up to its name with Italian sausage, hot cherry peppers, Italian herbs, extra virgin olive oil, shredded and fresh mozzarella, and pecorino.
Taking advantage of the half-and-half option gave us the opportunity to try two enticing-sounding pizzas in one pie. The thin crust was crisp and held up well under the tasty toppings. Since Sidewall offers an impressive variety of traditional and innovative pizzas, like the Roasted Vegetable Pizza with roasted garlic sauce, roasted shaved Brussels sprouts, roasted butternut squash, mozzarella, and blue cheese, We'll be exercising that half-and-half option again.
Sidewall also offers a selection of gluten-free crust pizzas, salads, desserts, soft drinks, beer, and wine. Try the twisted breadsticks made with pizza dough for dipping in crushed tomato sauce.
As if indulging in palate-pleasing pizza isn't enough, a portion of what you spend goes to the Sidewall Pizza Community Fund, an ongoing program designed to help area individuals, families, and organizations in need.
From helping with the cost of repairing an air conditioning unit at a local animal shelter, to providing financial assistance so a family can travel cross-country for treatment of a member's rare disease, to covering someone's hotel expenses following a house fire, a little from each meal goes a long way. Knowing we've contributed to these efforts makes Sidewall's scrumptious food taste even better.
Sidewall Pizza is open Monday – Saturday: 11 am – 9 pm
9 W Washington St, Greenville, SC 29601 // +1 (864) 509-1916
What Belladina's lacks in size, it makes up for in freshness and flavor. Located in downtown Greenville, this cheerful little family-owned pizzeria seems to smile at you as soon as you walk through the door.
You can't miss the mural depicting one of Michelangelo's paintings from the Sistine Chapel. You have to see this for yourself, but I will tell you that the local artist who created it included pizza slices that I know aren't in the original. It will set the tone for your experience.
Belladina's makes Neapolitan, Sicilian, and Detroit-style crusts and sells its pizza by the slice or pie. The sauce consists of crushed Marzano tomatoes and a touch of salt. I suggest you try a slice of the Classico, an ungarnished tomato and cheese pizza. Without a blanket of toppings, you can definitely taste the distinct flavor of the Marzano tomatoes, and you may not want to move on to a pie with toppings. It's that good.
When you're ready for toppings, try the Vesuvio, with San Marzano tomatoes, hot cherry peppers, genoa sausage, pancetta, fresh garlic, and fresh honey on a Neapolitan crust. If your taste runs toward a thick crust Sicilian, consider the Coppia, with Couple – Prosciutto di parma, San Marzano tomatoes, arugula, and fresh basil, topped with a balsamic glaze.
Belladina also serves panini, stromboli, pastas, appetizers, and salads. Try the hearty Lasagna or Baked Ziti, with or without a salad. The Caprese Salad, with fresh mozzarella, sliced tomatoes, and fresh basil, topped with balsamic reduction, or the Spinach Salad, featuring baby spinach, cherry tomatoes, gorgonzola, onions, walnuts, shaved Parmigiano, are magnificent meals in themselves. This is definitely one of the best pizza in Greenville SC!
Belladina's is open Monday – Saturday: 11 am – 9 pm.
200 N Main St, Greenville, South Carolina 29601 // +1 (864) 467-9555
As soon as you step into Antonino Bertolo's, the heavenly aroma of baking pizza will almost knock you off your feet. And the taste of your first slice will knock the socks off them. The pizza is New York style with a thin crust and high-quality cheeses and toppings. The freshly assembled pies go in one side of a conveyor oven, bake for a few short minutes, and come out the other end piping hot and ready to devour.
Choose a pie, or if you're at Antonino Bertolo's at lunchtime, a slice or two as part of the lunch special. You'll find all your pizza favorites and perhaps a few surprises. Try the Buffalo Chicken Pizza, a luscious pie laden with buffalo/ranch sauce, marinated chicken, bacon, red onions, and a generous helping of mozzarella cheese.
You can also create your own pizza. Begin by selecting your base: Signature Pizza Sauce, Alfredo, ricotta, barbecue sauce, or Buffalo Sauce. Then choose your veggies and protein from a wide variety of options: banana peppers, fresh basil, black olives, jalapênos, mushrooms, pepperoni, Italian sausage, meatballs, and more.
Antonino Bertolo's menu also includes other Italian favorites such as baked ziti and ravioli. Of course, you'll find salads and desserts to complete your meal. Wash it all down with a cold soda or beer, and you're ready to take on the world.
This family-owned, family-friendly restaurant is located in a charming older downtown brick building, with some of the original brick visible on interior walls, and one of best pizza in Greenville SC.
Antonino Bertolo's is open Monday – Thursday: 10:30 am – 10 pm, Fri and Saturday: 10:30 am – 2:30 am, and Sunday: 11 am – 10 pm.
116 N Markley Street – Unit 100, Greenville, SC 29601 // (864) 603-3500
Family owned and family oriented, Todaro Pizza specializes in Neapolitan, hand-tossed, thin-crust pizza, generally associated with New York and New Jersey. Indeed, the story began over three decades ago in Hazlet, New Jersey with the Todaro family. In 2000, Chris, one of the Todaro sons, who had attended Clemson University in South Carolina's Upstate, opened a successful pizzeria in the college town which offers the best pizza in Greenville SC.
Chris's brother, John opened the Greenville location in November 2018. It is now a draw for pizza lovers in Greenville's West End. My husband and I dropped in for a quick slice of Todaro Special, a fabulous thin crisp sourdough crust, generously topped with Italian sausage, pepperoni, mushrooms, peppers, and onions. It truly was pizza perfection.
Todaro serves traditional cheese, meat-laden, veggie, and loaded pizzas. Or you can try a specialty pizza such as Chicken & Broccoli Fra Diavolo, topped with grilled chicken, broccoli, garlic, Romano cheese, and red pepper flakes. A good shareable option for a hungry crowd is one of Todaro's gigantic double-crust stuffed pizzas, packed with mozzarella and your choice of fillings. The Calzones and Strombolis are also winners, and large enough for two.
Garlic knots, wings, and salads make wonderful additions to a pizza feast. But if you prefer to graze, try the No-Limit Lunch Buffet, served Monday – Friday and Sunday: 11:30 am – 2:30 pm.
Todaro Pizza is open Monday – Sunday: 11 am – 10 pm.
Best Pizza In Greenville SC: Wrap-Up
I have long believed pizza is a comfort food. I also believe the FDA should designate it as a food group. Fortunately, Greenville has no shortage of this gooey, crispy, delectable food phenomenon.
Personally, I'm a thin-crust gal who will gladly eat cold pizza for breakfast, and thinks pineapple as a pizza topping is an abomination. But you can easily find thick-crust Sicilian pizzas loaded with that particular tropical fruit if that is your heart's desire. I wouldn't have it any other way. Now, how do you say viva la difference in Italian?
Visiting other destinations in South Carolina? Check out our other delicious guides: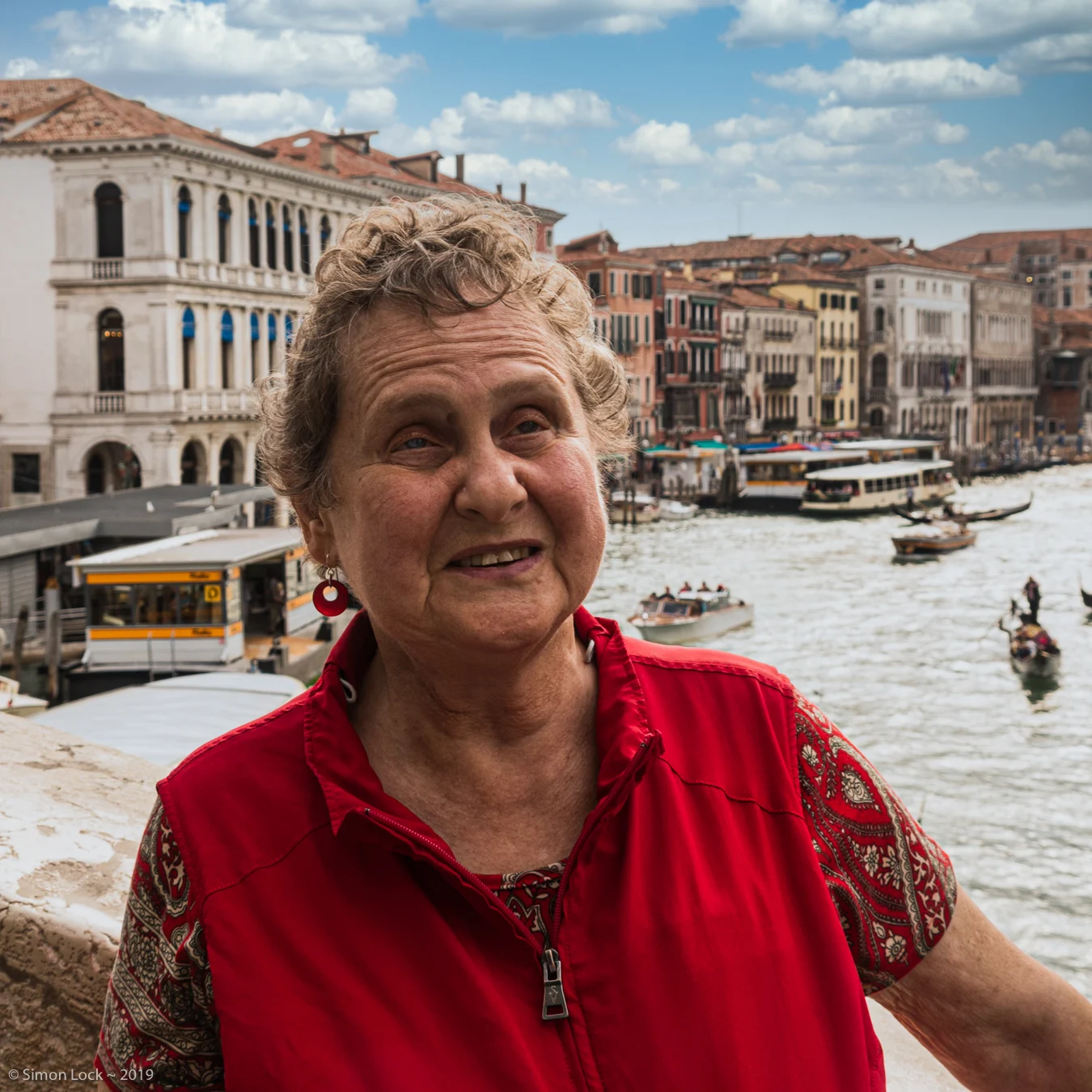 Penny Zibula is a freelance travel writer based in Greenville, South Carolina. She has always had a passion for travel, writing, and learning. With her husband/photographer, Simon Lock, and her guide dog, she travels the world focused on creating content of interest to serious travelers, armchair travelers, boomer travelers, and travelers with disabilities. She shares her experiences through her blog http://www.sixlegswilltravel.com