Located just fourteen miles from Palm Springs at the foot of the Santa Rosa Mountains, Palm Desert in the Coachella Valley is one of our favorite California desert cities. The landscape is exotic, sunsets are spectacular, golf is one of the favorite outdoor activities, and the cuisine is incredible.
That's not really a surprise when one considers all the years the Hollywood elite would escape the business and paparazzi of Los Angeles, and head to the more remote California desert. Film stars, along with U.S. politicians and world leaders, loved the anonymity this region provided. But they were accustomed to top-notch cuisine and stellar service, which definitely set the bar high for the Palm Desert restaurants that would become popular here.
Add in the eclectic restaurateurs and creative chefs the area attracted, and you have the perfect recipe for delectable dining experiences. Here are some of the best places to eat among the Palm Desert, CA restaurants!
Not in the mood to go out to eat tonight? Click here to have Grubhub deliver directly from the best restaurants in town to your doorstep.
Visiting other destinations in California? Check out our foodie guides to the following cities:
Editor's Note: Thank you to both the author and the restaurants for providing or allowing the use of photos for this piece.
While in Palm Desert don't miss out on activities that will help immerse yourself with the city (hurry while they're hot!):
My Top 3 Picks of The Best Restaurants In Palm Desert
| | | |
| --- | --- | --- |
| Restaurant | Top Pick | Our Rating |
| Cuistot | Classic Lyon Style Seafood Quenelles | 5/5 |
| Mitch's on El Paseo Prime Seafood | Grilled Spicy BBQ Shrimp | 5/5 |
| Ristorante Mamma Gina | Spaghetti Alla Carbonara | 5/5 |
The 10 Best Restaurants In Palm Desert
72595 El Paseo // +1 (760)-340-1000
This amazing French restaurant with a rustic French farmhouse theme literally has it all —romantic ambiance, excellent cuisine, top-notch service, and an impressive wine selection. So much so, that the restaurant is the first in the Coachella Valley to achieve a "Best of Award of Excellence" distinction from Wine Spectator.
Open-air dining on the terrace, with its stone fireplace and views of an adjoining park and waterfalls, is magnificent.
We followed our server's recommendation at dinner and ordered the Classic Lyon Style Seafood Quenelles served in a savory lobster sauce and baked with Gruyere.
Lobster Ravioli is another fabulous choice with its accompanying truffle and chive sauce.
Other entrees feature additional seafood quail, roasted rack of lamb, and skillet-roasted pork chop.
Save room for one of Cuistot's devilishly divine desserts. We chose to share the Peach Cobbler, oven-baked in a pastry dome served piping hot with vanilla bean ice cream. Wow…great stuff, this might have been one of my best meals here.
For a touch of European flair, make sure to try Cuistot- one of the best restaurants in Palm Desert.
72-820 El Paseo // +1 (760) 346-6393
"Where friends meet friends" is the mantra of this delightful eatery that I believe is one of Palm Desert's hidden gems. The Tuscan-inspired bistro, with beautiful views of the San Jacinto Mountains, serves up rustic Italian food from family recipes with a modern California flare.
Open for lunch and dinner, we visited at lunchtime and were impressed with the quality and quantity of food for the price.
My Roasted Beet Salad included a bounty of red and gold beets, feta cheese, mandarin orange wedges, apples, asparagus, almond slivers, and was topped with a lovely balsamic reduction. The combination worked incredibly well together. And it's true enough for sharing.
My partner exclaimed his Reuben on Rye to be literally the best he's had. Loaded with grilled pastrami and sauerkraut, melted Swiss cheese, and 1000 Island dressing on grilled marble rye, I have to say I agree. I asked for a taste and ended up eating half of it.
If you're looking for a place to go for lunch-.try Backstreet Bistro, it's the best!
73951 El Paseo // (760) 779-9200
One of our biggest surprises of dining in Palm Desert restaurants is the abundance of seafood choices with such freshness, creativity, and top quality. Mitch's on El Paseo is definitely one of these.
The menu here is so amazing that at lunch we decided to go with a few starters to enjoy a variety of seafood tastings.
Grilled Spicy BBQ Shrimp is one of the top favorites here. Tiger grilled shrimp is served in a zippy Chipotle wine crème sauce on a bed of Asian slaw.
Another delight was the Creamy Shrimp and Lobster, very lightly tempura-fried with a tasty miso lime aioli.
The trifecta win was Hibachi Hokkaido Scallops—northern Japanese grilled scallops over a lemon crème sauce, Chuka Salad and Habanera Tobiko.
Dining here on the picturesque outdoor patio with a bottle of Chardonnay to accompany our entrees was memorably impressive. We're certain dinner with candlelight and overhead lighting would be exceptional as well.
If you are looking for variety and quality, this is one of the best places in Palm Desert for seafood!
44489 Town Center Way // +1 (760) 848-7684
This delightful Café may be located in a shopping center, but it's seriously one incredible place to dine in Palm Desert. Open for lunch or dinner, the bistro is owned by Fabienne, a French chef who grew up in Paris, and her husband, Luis.
My partner was all about the Provence slow-roasted free-range chicken—definitely, a show stopper here as the rotisserie oven was imported from France. As Fabienne says "it really does make a difference." Accompanied by a potato purée, glazed carrots, and au jus, the entrée was amazingly tender and tantalizing.
Being a huge fan of Vol-au-Vent, I found this puff pastry made with chicken, mushrooms, and green beans melt-in-your-mouth magnificent, and I'll definitely order it again on a future visit. The icing on the foodie cake was sharing the Mousse au Chocolat, made with Belgian chocolate, crème Chantilly, and the best part is there's no added sugar.
Forget the shopping center location. Don't bypass this Palm Desert restaurant.
73505 El Paseo Ste F260 8 // +1 (760) 674-8666
Another amazing Palm Desert seafood restaurant here also happens to have stunning views overlooking the El Paseo shopping district of Palm Desert and the San Jacinto Mountains. Landlubbers won't feel left out, however, as there are other great entrees in its innovative menu to choose from.
Tuesdays at Pacifica feature ½ off Bottle Wine Nights, and we were thrilled to see daily Happy Hour return—one of our favorites in the desert. The bar also features quite a fascinating collection of creative drink concoctions.
Some of our go-to happy hour dishes are Pacifica's Ceviche with lime, cilantro, tomato, onion, and avocado, and Baked Scallops on the ½ Shell with amaretto, spinach, bacon, shallots, and Parmesan.
Main entrees feature a range of excellent fish plates, steaks, beef short ribs, chicken, and pasta.
Seafood or steak, for fine dining or a romantic evening in Palm Desert, try Pacifica.
75200 Classic Club Blvd // +1 (760) 601-3600
The name alone intrigued us. Located at Palm Desert's Classic Club, this restaurant features unbelievably stunning views of the verdant golf links, lake with stone bridges, waterfalls, and the mountains as a backdrop. This restaurant is always packed, and for good reason, and is one of the best places to eat in Palm Desert.
Open for lunch and dinner, the good news is that you don't have to be golfing at the club to enjoy the restaurant's incredible food, creative libations, and beautiful surroundings.
Menu items feature soups, salads, sandwiches, burgers, and flatbreads, along with an appetizer bar menu, and a host of main entrees, that are sure to please every palate.
You'll look far and wide to find more seafood than on Bellatrix's Seafood Louie, with shrimp, crab meat, egg, tomatoes, and artichokes over romaine with 1000 Island dressing.
Fans of the classic Monte Cristo will love this sandwich, piled high with black forest ham, smoked turkey and Swiss, egg dipped and served with strawberry preserves, powdered sugar, and fresh fruit.
It's so lovely here, it will be hard to leave your table. Order a few amazing house-made Sangrias and feel free to sit a spell. If you are looking for a classic American food restaurant in Palm Desert, don't overlook Bellatrix.
There's a good reason why it's one of the best Palm Desert restaurants!
73705 El Paseo // +1 (760)-568-9898
Our adage is always "listen to the locals." We'd originally had an Italian restaurant in mind that a friend suggested. But it was a serious foodie couple who live in the Palm Desert area who said that Ristorante Mamma Gina was their favorite. One dinner here and we understood why.
The original restaurant had been a Florence landmark of northern Italian cuisine since 1956. Thirty years later, the family brought their authentic and traditional Florentine cuisine in Palm Desert, much to the delight of locals and visitors ever since.
After living in Italy for three years, I judge an Italian restaurant by some of my favorite traditional Italian dishes. One of these is Spaghetti Alla Carbonara, pasta with egg yolk, pancetta, butter, and cream. Our server promised it was spectacular…and it was.
Another favorite is the Gnocchi al Gorgonzola—homemade potato dumplings in a rich gorgonzola cream sauce. Two incredible entrees, enough to lure us back for future offerings at this great Italian restaurant in Palm Desert.
73575 El Paseo Dr, Ste 2310 // +1 (760) 773-2807
Yes, it's comfort food with a distinctive California twist, but, it's really awesome. Voted "Best Breakfast" for the last three years by Palm Springs Life, we have to share our absolute delight at dining at this eclectic charming farmhouse café that serves up breakfast and brunch.
The restaurant was named after the owners' two grandmothers, Wilma and Freida, who provided childhood inspiration for homecooked meals with a lot of heart, love, and flavor.
I have to give huge kudos to one of my favorites here, the Blueberry Custard French Toast with Vanilla Drizzle. It's one of the best I've had, and trust me, no extra syrup is needed.
Biscuits and gravy here are touted as the best ever, and they are amazing. The gravy has both sausage and pecan wood-flavored bacon topped with two eggs.
Honestly, I have to say this is comfort food at its finest, and we can't wait to get back to try more for breakfast in Palm Desert restaurants.
73091 Country Club Dr, Palm Desert, CA 92260, United States // +17603468170
This is one of the best casual spots specializing in gourmet burgers, hot dogs and salads with kitschy island decor. I love their chill ambiance, and when you step through the door, you directly get an impression of a tropical cocktail bar.

For over a decade, Grill A Burger has been providing high-quality fresh food, excellent service and a few good laughs daily with one of the best-rated burgers in town.

From their enormous choice of burgers, I like mixing more of their mini burgers to play with different flavors.
One of the best is definitely the "Bacon & Cheese Mini-burger" with 100% USDA Choice beef baby burger with cheddar, cheese, hardwood a slice of smoked bacon on a toasted mini bun garnished with, lettuce, tomato and red onion and of course the classic "Mini Deluxe Cheese Burger also with 100% USDA Choice beef baby cheeseburger on a toasted mini bun garnished with lettuce, tomato and red onion.

If you are starving, then we strongly recommend the big Turkey burger with an all-natural, lean and mildly seasoned ground turkey burger with mild, fire-roasted whole green chile, sliced avocado, and Pepper Jack cheese. Served on a toasted jalapeno-cheese bun with lettuce, tomato, chipotle mayo, and bacon cheese fries.
The burgers are not dry at all and had excellent seasoning, the cheese on the bacon cheese fries is yummy, and the meat is perfectly fresh. All of their burgers have the most sophisticated flavors I have ever tried. With "Grill-A-Burger," you can never go wrong!
Grill-A-Burger is the place to go in Palm Desert if you're looking for the best burgers!
73-595 El Paseo Suite B1212, Palm Desert, CA 92260, United States // +17608360188
Great food, excellent service, and a charming atmosphere. It's located on the second floor, so it's not easy to see from the street, but once you find this hidden gem, you will be amazed!

The service was excellent, and my filet was too juicy and delicious. They put blu cheese butter on top, that was fantastic. If you enjoy bread before a meal, I recommend asking for the bread and sweet butter; it is a great appetizer!
My friend had the steak salad and loved all the textures and savory flavors it had to offer. I also took a bite, and honestly, it was so mouthwatering.

We paired our lunch with a glass of refreshing mojito, and I absolutely enjoyed every sip of it!
They also have a lot of seafood options like Thai shrimp and scallions with almond rice, salmon avocado bowl, and many more on their extensive menu.
74950 Country Club Dr, Palm Desert, CA 92260, United States // +17607790123
Shopping plaza eatery offering Californian fare in a comfortable, romantic room with a bar and patio. The service there is always excellent and fast even when it is a busy time, and not to mention the food; is absolutely stunning!
We recommend you the "Cork Tree Caesar" salad with Spanish Anchovies, Shaved Parmesan, and House Made Caesar Dressing for an appetizer and the "Seared Bristol Scallops" with Butternut Squash, Charred Brussel Sprouts, Smoked Bacon, and Pomegranate Reduction. The salad was fresh, and the dressing was plentiful and flavorful with nice big cheese crumbles. The scallops were perfectly prepared with just the proper seasoning and were delicious.Because we got the previous meal to share for my main course, I ordered the "Seared Chilean Sea Bass" with Edamame, Shiitake Mushrooms, Pickled Ginger, Toasted Sesame Scented JasmineHMNE Rice, Wasabi, and Soy Mirin. I can say it was fantastic. Also, we couldn't hesitate to try one of their tempting and fancy decorated dessert such as the "Creme Brulee Three Ways," which was the chef's choice, and I have only the best words for this.
However, we are definitely coming back soon!
Foodies Also Ask:
What are the most popular restaurants in Palm Desert?
"Custiot," "Grill-A-Burger" and "Pacifica Seafood Restaurant" are one of the best-rated restaurants in Palm Desert.
What are the best restaurants in Palm Desert that deliver?
The "Backstreet Bistro" is one of the restaurants on this list that offer the fastest delivery in Palm Desert.
---
Which of these Palm Desert restaurants, CA do you most want to try? Let us know in the comments section below!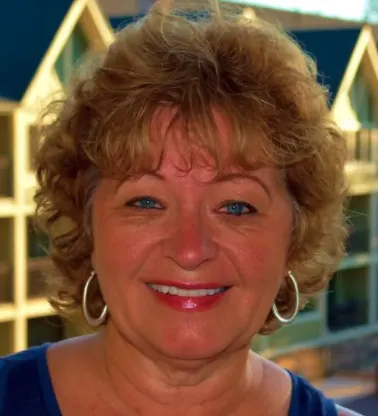 Noreen Kompanik is a Registered Nurse and San Diego-based travel writer and photographer. Over 400 of her published articles have appeared in 38 different digital and print publications. She especially loves writing about family travel, luxury travel, food, wine, coffee, history and travel writing and shares these articles on her travel website What's In Your Suitcase.