People usually imagine the Grand Canyon and the surrounding ocean of cacti when they hear the word Arizona. You might even think that it has gorgeous weather year-round.
However, Arizona has much more to offer than these things. Right in the heartland of Phoenix, you can find some of the tastiest Mexican food anywhere!
Mexican food is a staple of Arizona and the city of Phoenix. With the proximity to the Mexican border, the Southwestern feel, and the locals' love for delicious Mexican food, it's no wonder that this city excels when it comes to making enchiladas, tacos, burritos, and much more!
However, with more than 300 restaurants in the area, it could be hard to know where to start when looking for a place that serves Mexican food in Phoenix.
That's why I've compiled this list of some of the 11 Best Mexican restaurants in Phoenix. These places were selected based on several different factors, including but not limited to reviews from locals and reviewers, cost, the quality of setting and food, and overall taste. I hope you enjoy it!
The 17 Must-Try Mexican Restaurants In Phoenix AZ
4117 N 16th St, Phoenix // +16022546330
There are many Mexican restaurants in Phoenix, but La Santisima stands out from the rest.
You should try their quesas, which have thick, fried masa shells filled with cheese and a filling of your choosing and topped with extra cheese.
My recommendations for fillings are the steak with mushrooms, poblano peppers, onions, and spinach from La Santisima or the scrumptious pork from Cochinita Pibil. You can also choose from a selection of vegan and vegetarian meals at La Santisima if you're not a meat-eater.
928 E Pierce St, Phoenix // +16023270880
A list of the best Mexican restaurants in Phoenix would not be complete without mentioning tortas. There are a lot of big, messy sandwiches in Phoenix, but one of my favorites is from Gallo Blanco.
Served on ultra-fluffy bread, the Naco torta contains carne asada, avocado and two fried eggs. To add a little heat, top it with their avocado-based salsa verde.
Don't feel like a sandwich? Alternatively, you can order the taco dorado, which features a thick fried masa topped with sauteed onions, cheese, and cilantro. You won't be disappointed!
2814 N 16th St #1205, Phoenix, AZ 85006, United States // +16026360240
This is not Tex-Mex cuisine. It serves the greatest and most authentic Mexican food in Phoenix. The restaurant is located in a low-key structure with an outside terrace and interesting murals. A vibrant painting greeted us as we parked at the back of the restaurant.
The homemade horchata was a big success for everyone, and the Oaxacan-style guacamole was out of this world. Of course, I've tasted a lot of guacamole in my time, but the combination of cilantro, lime, and pomegranate was unlike any other.
I ordered the Chile en Nogado, an Oaxacan specialty that did not disappoint. A conventional version with chicken, fruits, and nuts in an almond cream sauce is also delicious. There's also a vegan option, which I'm sure is delicious.
Others in our party chose the chanchito pilbi tacos, the size of a dinner plate with melted cheese on top. This meal was also fantastic. Unfortunately, we didn't spare room for dessert, but I'm sure it's just as delicious. Give it a try!
2502 E Camelback Rd 122 // 602-429-8000
With a vast selection of tequila, you can create numerous margarita variations. At Blanco Tacos & Tequila, every day is a fiesta where you can treat yourself to the best tacos, and there's always a refreshing reason to raise a glass of margarita.
Special diets: vegetarian-friendly, vegan and gluten-free options
Cuisines: Mexican, Southwestern, bar
1605 E Garfield St, Phoenix // +16024621563
In a landlocked state, you may not expect to find great seafood, but Mariscos Playa Hermosa may make you forget you're in the desert for a moment.
Mariscos Playa Hermosa has nearly a dozen locations across the Phoenix metro area, making it one of the best places to sample authentic Mexican seafood.
The restaurant offers whole red snapper, shrimp cocktails, and several kinds of crab in specialty dishes, including Molcajete con salsa verde.
3336 W Bell Rd // 602-993-3108
Another one of the best Mexican places in Phoenix is Valle Luna. Valle Luna is where locals go for delicious, traditional Mexican grub. This family-run restaurant is the perfect casual spot to enjoy some great food with family or friends, any day or night of the week.
Serving a wide variety of tasty Mexican dishes, you'll always find something delicious to try at Valle Luna.
Special diets: vegetarian options
Cuisines: Mexican, Southwestern
4044 S 16th St, Phoenix // +16022439000
Cocina Madrigal is one of the best Mexican restaurants in Phoenix despite its unassuming exterior.
At Madrigal Kitchen, you can enjoy the classic Mexican dishes you love with a gourmet twist. Make sure to try the steak tacos with corn tortillas, pomegranate-chipotle marinated steak, fried peppers, onions, and gorgonzola cheese.
It may seem odd to use Gorgonzola on tacos, but trust me, the combination of flavors works well.
The churros here are amazing, so save room for dessert! The best churros you'll find this side of the border are stuffed with Bavarian cream, drizzled with caramel, and served with extra cream for dipping.
6035 N. 7th Street and Bethany Home Road // 602-266-0831
Otro Cafe is a fantastic spot to try some delicious Mexican cuisine, although I could add this spot to the list simply because of their delicious guacamole. Located in uptown Phoenix, this is a perfect detour to take when on your way to do some shopping or sightseeing.
It can be hard to pick just one dish to order with so many options to choose from, but I recommend trying the tacos and their chocolate cake as dessert.
Special diets: vegan and vegetarian options
Cuisines: Mexican, Southwestern, Latin
2929 N 43rd Ave, Phoenix // +16026827701
The restaurant Ta'Carbon is well known for serving the best carne asada in Phoenix, and it certainly lives up to its reputation.
Tacos typically consist of just meat and tortillas, the most basic taco form. However, it's so delicious, that you can eat it straight but stop by the salsa bar for onions, cilantro, limes, and of course, salsa to top it off.
Make sure you order the carne asada, the pastor, or the Hazz taco, which is carne asada topped with green chilis and melted cheese, and don't forget your horchata.
This popular joint usually has a line, but it's worth the wait and the line moves quickly. Just keep your eyes on the signs, as there are different lines for both ordering and paying.
7835 N 19th Ave // 602-944-8457
Located in north Phoenix, this place is known for tasty food, excellent service, and a comfortable atmosphere. Locals also appreciate the large portions this stop offers.
Offering a wide variety of Mexican classics, nontraditional items, and vegetarian options, this spot is perfect for everyone!
Try out their Shrimp Fajitas, Arroz con camaron or vegetarian burrito.
Special diets: vegetarian options
Cuisines: Mexican, Southwestern
1830 S Central Ave // 602-253-8299
The thousands of excellent reviews prove why this place is one of Phoenix's best Mexican restaurants to visit.
Located in midtown Phoenix, this place is a family-owned restaurant that offers homestyle Mexican cooking, so you're sure to leave this spot feeling full—but also fulfilled.
Special diets: vegetarian options
Cuisines: Mexican, Latin
546 E Osborn Rd, Phoenix // +16022644143
Located in an old church, Taco Guild serves sustainable Mexican cuisine, craft beer & tequila.
The restaurant's standout tacos, such as the chipotle cherry steak and molida lamb with sweet potato hay and Creole aioli, have been recognized as some of the best in the country, however, what makes Taco Guild unique is the atmosphere.
Dining here is a true sensory experience, whether it's the cathedral-style dining room or the live music.
I would recommend one of the chipotle cherry steak New World tacos, served with poblano straws, chile aioli, and blue cheese.
907 N 14th St // 602-262-9842
With lots of excellent reviews, we can vouch that Rito's is a must while in town. Located in midtown Phoenix, this restaurant is a take-out spot perfect for a quick meal. This spot is cash-only, so be sure to plan.
This is a perfect place to grab some classic Mexican grub with a concise, traditional Mexican menu. I would recommend trying their burritos combined with guacamole as a side dish. It's a taste you won't forget.
Special diets: vegetarian options
Cuisines: Mexican
1028 E Indian School Rd, Phoenix // +16023588830
Tacos Chiwas offers traditional Chihuahua tacos, gorditas and burritos created with recipes that have been handed down for generations, earning them a reputation among local critics.
It even expanded to a new location in 2020, which speaks volumes about the support it receives from the community.
A must-try is the asada, pastor, and definitely the chicken tacos, which are among my favorites. It's heaven in a tortilla, bursting with seasoned grilled chicken, pickled onions, and cilantro crema.
Don't forget about the gorditas, a soft masa shell filled with potatoes, beans, and your choice of red or green shredded beef.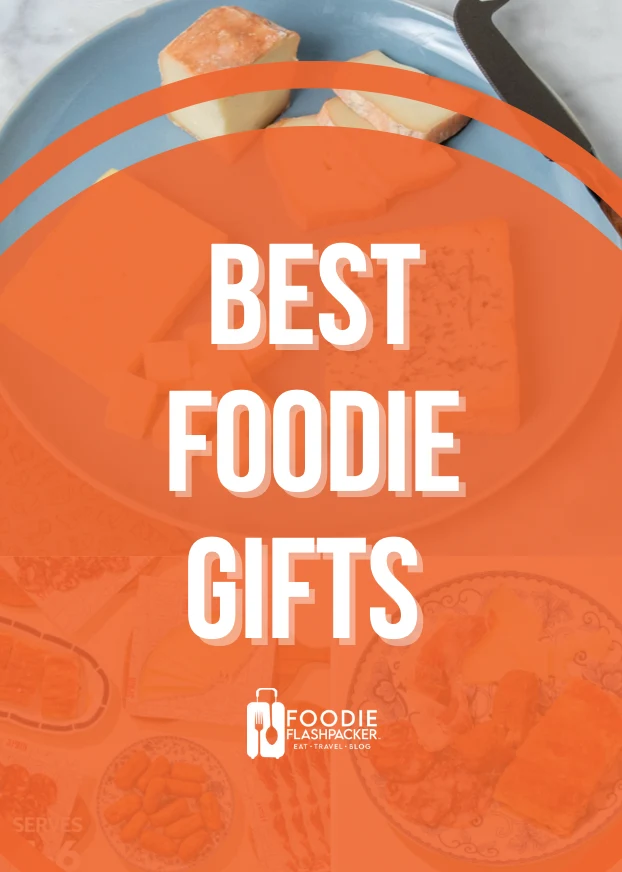 Are you a real foodie? I've compiled a list of the best foodie gifts you can get for yourself and your closest ones. Cheese, meat and sweets subscriptions, and some classic must-have foodie gadgets.
Regardless of what you order, you can't beat the price and quality here! Chiwas Tacos is truly one of the best Mexican restaurants in Phoenix.
501 E Roosevelt St, Phoenix // +16023685316
You can't go wrong with Taco Chelo when it comes to tacos in Phoenix. This place has earned a spot on my list of the best Mexican restaurants in Phoenix because it has my heart!
The tacos on Taco Chelo's small menu are all amazing, so you really can't go wrong. But be sure to order the costra taco-a carne asada taco covered in caramelized onions and cheese. Dreams are made of gooey, cheesy creations like this!
Ensure you also get a side of chips, salsa and guacamole, as well as a glass of their homemade horchata to complete your meal.
2637 N 16th St, Phoenix // +16023341917
It is no wonder that Casa Corazon was dubbed one of the 100 best places to eat in 2021. They take authentic Mexican food to another level with high-quality, fresh ingredients from Mexico. A must try amongst the mexican restaurants in Phoenix.
Although Phoenix has many places with great chips and salsa, Casa Corazon's extensive salsa bar makes it my favorite.
Each day they make 10 varieties of salsa in-house, so they have all the classic flavors we love, plus unique flavors such as cucumber, serrano and pineapple. While the salsa selection is incredible, beware—don't get too full because the entrees are equally delicious!
I absolutely love the enchiladas at Casa Corazon, and the red sauce is to die for. You can also order tacos de canasta al vapor, beef and cheese tacos smothered and steamed in red chili sauce.
It's extra delicious and flavorful since the sauce is absorbed into the tortilla. You'll need a fork for this taco; it's not your typical one!
Best Mexican Food Phoenix
Many delicious Mexican dishes can be cooked with the four of the main pre-Hispanic Mexican ingredients, chocolate, chile (chili), guajolote (wild turkey), and maíz (corn). So, let's take a look at some of the most famous Mexican dishes of all time!
Tacos
Known as the most famous Mexican dish, tacos have become global foods, and it's not hard to see why.
Many fillings can be put on a corn tortilla, and some of the most common are beef or sweet marinated pork. There are also some exotic tacos fillings like fried brains, beef´s eyes, liver, scorpions, bull testicles, and a whole lot of things you would never even imagine.
In any case, make sure you get a taste of the authentic Mexican recipe that you'll never forget.
Quesadillas
Queso is the Spanish word for cheese. In translation, quesadilla is cheese tortilla, and therefore you can imagine why this food has become so popular.
The basic quesadilla recipe includes cheese, a variety of vegetables and a protein source that can be either steak or chicken.
If you are looking for a vegetarian version, you'll find many recipes for this dish. Some include black beans, lentils or a mushroom as a protein source.
Chilaquiles
This favorite breakfast meal features lightly fried corn tortillas, cut into quarters and topped with green or red salsa. The red one is slightly spicier.
Scrambled or fried eggs combined with pulled chicken are usually added on top, along with cheese and cream.
Dorilocos
Dorilocos are an iconic Mexican snack, and most people who've tasted the recipe say it's a must-try.
Dorilocos are Doritos cut open and filled with other types of chips, sauce, Cheetos, peanuts, cream, vegetables, corn, and everything else a person preparing the snack feels like adding for even more flavor.
Burritos
A burrito is a rolled flour tortilla stuffed with different ingredients, often chicken or beef, beans, rice, salsa, avocado, and cheese.
Traditionally, burritos in Northern Mexico are smaller in size than those in the U.S., those that we've come to know and love today.
This classic dish is beloved worldwide, packing all the very best parts of Mexican cuisine into one big, tasty wrap.
Guacamole
You've probably had homemade guacamole a million times and know the worth of this dish. It's delicious, and it's the ideal side dish for many meals.
It's made by combining mashed avocados, tomatoes, onions, chili peppers, and lemon juice. Some people love to add a clove of garlic to elevate the taste even further. Most often it's served as a dip and combined with potato chips or tortillas.
Enchiladas
Enchiladas date back to Mayan times, when Mexicans would eat them wrapped around a small fish.
These days we use both corn and flour tortillas, filled with meat, cheese, seafood, beans, vegetables, or all of the above. Once the tortillas are stuffed, they are covered with chili sauce, which adds a different layer of flavor you don't want to miss out on.
Calabacitas
Zucchini is a versatile vegetable, easy to grow, and can be found almost everywhere. Farmers enjoy its abundance in every harvest.
Consequently, it's no surprise that it's used in one of the most popular Mexican dishes, making Calabacitas one of the best vegetarian dishes.
It's made with sweet yellow squash, crookneck squash, zucchini and pattypan, which can be prepared by grilling, baking, sautéing, or steaming.
Mexican Rice
Many people confuse Mexican rice for Spanish rice, but these are two different dishes., and while both recipes include certain similar ingredients like tomatoes, rice, chicken broth, and onions, the spices are different, making the meals different.
Spanish rice incorporates saffron, giving it its sweet taste and bold yellow color. On the other hand, Mexican rice is cooked with cumin, adding a spicy and earthy aroma.
It's an ideal food for lunch or dinner, and can be combined with salads or different side dishes, depending on your preference.
Pozole
This pre-Hispanic soup is said to have been used for sacrificial rituals. However, it is now one of the best Mexican soups, slowly becoming famous in other world regions.
The soup is made from corn with various herbs and spices, and it is cooked for hours to achieve the best flavor. Sometimes they even leave it to cook overnight.
Frequently Asked Questions
Can I find vegetarian and vegan options in Mexican restaurants in Phoenix?
Absolutely. Many Mexican restaurants in Phoenix offer a range of vegetarian and vegan dishes, and traditional Mexican cuisine features a wide variety of plant-based ingredients.
Do Mexican restaurants in Phoenix offer takeout or delivery options?
Most Mexican restaurants in Phoenix offer takeout and delivery options. It's best to check their website or contact them directly to find out their current services.
Is Phoenix's Mexican food scene influenced by any other cuisines?
While the Mexican food scene in Phoenix is largely authentic, you'll also find influences from other Southwestern U.S. cuisines, adding a unique twist to many dishes.
How does Mexican food in Phoenix differ from other parts of the U.S.?
Phoenix's proximity to Mexico has led to a rich, authentic Mexican food culture in the city. The influence of Sonoran cuisine is especially notable, which is known for its use of beef, wheat flour, and cheese.
Summary About The 17 Best Mexican Restaurants In Phoenix
Each Phoenix local would likely answer differently if you asked them about their favorite Mexican restaurant. There are over 300 Mexican restaurants in the valley, so there is no shortage of options and everyone has their favorite.
Yet the variety of Mexican food in Phoenix is incredible; you can find everything from authentic dishes to specialty taco shops.
The Mexican options in Phoenix are endless. Whether you're looking for authentic Mexican food made with family recipes or a "cheap and cheerful" spot for tacos with your friends, there's an option to suit your needs.
Phoenix is known for authentic Mexican cuisine, but there is a wide range of other restaurants that serve Mexican food as well, ranging from taco stands to hipster eats to local favorites. So enjoy your stay and Bon Appetit!
---
Which of these Phoenix Mexican restaurants will you try first? Let us know in the comments section below!
Visiting other destinations in Arizona? Check out our other guides:
Igor Jovanovski is an aspiring digital nomad, travel blogger and graphic designer who really loves food. He also has a creative side, and he works as a freelance graphic designer in his spare time. He has traveled across Europe quite a few times since he was young and recently started his mission to visit every country in the world! Igor's favorite thing about traveling is the way he gets to know new people, food, places and cultures.
This exciting experience helps him create his own stories and make memories that will last forever