We are about to give you some amazing Carlsbad restaurants recommendations, but let's put the location and the city into perspective.
Azure skies. Cerulean waters. Painted sunsets. And in the springtime, rippling flower fields awash in vibrant hues. This is Carlsbad, the fun and colorful California coastal town that delights visitors year-round.
Situated midway between San Diego to the south and Orange County to the north, Carlsbad's exudes a laid-back vibe that is contagious. Miles of stunning oceanfront coupled with good wave action are siren calls to beach lovers and surfers. Its lagoons are ideal for kayaking and stand-up paddling, and outdoor activities in this Southern California beach town are endless.
But Carlsbad has something else going for it— its delectable cuisine. With the abundance of local farms, waters teeming with seafood treasures, and creative, dedicated award-winning chefs, this seaside town is a foodie lover's dream. Pick a food, style, or theme, and you'll find amazing Carlsbad restaurants to support it.
Let's look at some favorite places to drink, dine, and delight in the awe-inspiring views this charming village offers its local foodie fans and visitors. But, if you're into doing things rather than eating them, I'd suggest you check out some of the best things to do while in Carlsbad.
Not in the mood to go out to eat tonight? Click here to have Grubhub deliver directly from the best restaurants in town to your doorstep.
The 7 Best Carlsbad Restaurants
5420 Grand Pacific Drive // +1 (760) 827-2514
Named for the seven miles of Carlsbad coast the restaurant overlooks, 7 Mile Kitchen is the newest foodie kid on the block, offering full breakfast, lunch, and dinner service. Located at the Sheraton Carlsbad, award-winning Executive Chef Julian Quiñones' treats guests to a menu that features delectable hand-crafted wood-fired pizzas and gourmet burgers.
Views of the coast and the adjacent lighted pool area are spectacular for outdoor dining. The service here is impeccable, and our dinner entrees were superb.
A shared Roast Beet and Stone Fruit Salad was a great starter. Made with burrata, prosciutto, and nectarines over arugula and topped with an aged balsamic drizzle, the salad was incredibly fresh and tasty.
Having lived in Italy for three years, I had to try one of the artisanal pizzas, and honestly, this is as close as it gets to the thin-crusted Neapolitan treasure I so adore.
The wild "Shroom" with roasted wild mushrooms, spinach, Reggiano cheese, and a white truffle cream was incredible.
My hubby, a meat lover, drooled over the Big Bleu Burger, a decadent ½-pound patty blend of short rib, brisket, and chuck shaved pastrami topped with Swiss, pepperoncini, caramelized onion, tomato, and a house sauce. Foodie tip here: portions are very generous, so, you'll either want to share, or you'll be asking for a to-go box.
For award-winning food and views, you can't beat this Carlsbad restaurant.
1901 Calle Barcelona // +1 (760) 634-3443
Though the live mariachi band has been temporarily suspended due to COVID-19, our favorite Carlsbad Mexican restaurant still provides all the fun, flavor, and tantalizing scents of Mexico's authentic cuisine and culture.
The colorful, vibrant restaurant with a happy fiesta vibe serves savory Mexican dishes with a Baja flair. We believe its famous margaritas are the best in the west. But a word of warning: The fishbowl margaritas can pack a real punch.
It isn't easy choosing an entrée from their extensive menu. But guaranteed, everyone who dines at Casa de Bandini will find something they love. A great option is one of their combination platters like the Macho Grande, a chef sampling of carne asada, chicken taco, cheese enchilada, and chile relleno. Served with fresh guacamole, Mexican rice, beans, and salsa fresca, it's an ideal way to taste many different items in one table setting.
One of my all-time favorites is the San Germán plate, with seasoned Pacific wild shrimp sautéed in butter, brandy, and pineapple served over a bed of yellow rice with a side slaw dressing. It's simply irresistible.
You will certainly feel the "south of the border" atmosphere at this Carlsbad Mexican restaurant.
2975 Carlsbad Blvd, Carlsbad, CA 92008, the United States // +17607209688
Jay's is a local favorite for Italian cuisine. It's best to arrive early because it becomes crowded on weeknights. Excellent wine choices for any meal. If you've never tried this pizza before, get a group of pals, and drive to Jay's!
Our server brought out some of their thin garlic Parmesan bread for us to eat as we waited for our main course after we ordered our pizza.
The bread was beautiful, unlike the standard bread served at almost every other establishment. Finally, it was time for dessert after they had finished their bread and pizza.
We ordered the homemade Tiramisu, which was delicious! Unlike boxed desserts, this was cooked at the restaurant with all of the love and passion it deserves, just like you'd get from your great-grandmother from Italy! Even the small details, such as their own whip cream, lend the finishing touch to this delectable treat!
Our server was charming and responsive to our requirements. Honestly, he was a sweetheart who treated us like we were their most treasured clients!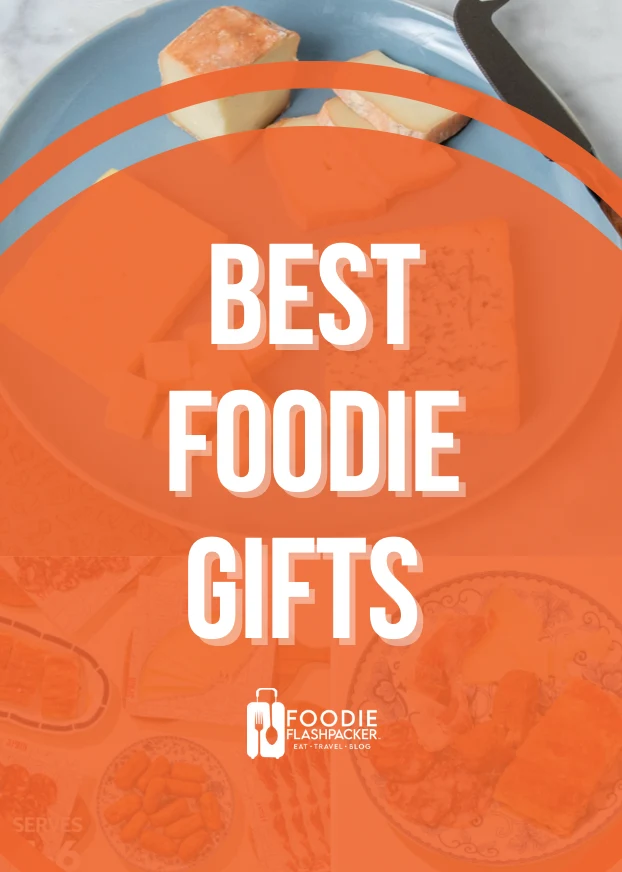 Are you a real foodie? I've compiled a list of the best foodie gifts you can get for yourself and your closest ones. Cheese, meat and sweets subscriptions, and some classic must-have foodie gadgets.
This isn't your average restaurant. The menu is unique, the cuisine is excellent, the service is excellent, and the atmosphere creates a rather quaint, close to the beach, peaceful atmosphere.
The staff is delightful and enjoys conversing with their customers. So, if you are visiting Carlsbad or reside here and come into the village, please support our local eateries by eating at Jay's; you will not be disappointed.
1 Ponto Road // +1 (760) 683-5500
It's delectable farm-to-table handcrafted cuisine accompanied by complimentary ocean views at Chandler's, overlooking Carlsbad State Beach. This is the signature restaurant at the Cape Rey Carlsbad Beach Resort, one of the town's most beautiful oceanfront places to dine.
This restaurant is always busy and for good reason.
Though temporarily only dinner is being served on their picturesque outdoor patio, we have to give kudos to our breakfast visit earlier this year- possibly the best breakfast we've had on the West Coast!
The good news, however, is that breakfast and lunch entrees can be ordered: "to go."
The Lobster & Shrimp Benedict here is divine. Poached eggs and generous portions of lobster and shrimp are topped with a chive and hollandaise sauce.
Their Cinnamon Brown Sugar Challah French Toast was remarkable. Portions are plentiful and guaranteed, you'll love sharing bites as the food here is superb, along with the service and the ambiance. A truly classic Carlsbad restaurant.
2725 State Street // +1 (760) 637-5121
Market-driven local ingredients are the hallmark of this unique eatery in the heart of downtown Carlsbad Village. The name celebrates all the memories when friends and family sat around a campfire, enjoying the bounty of good food, good companionship, and the great outdoors.
We love the rustic Quonset hut camp-fire-themed décor with picnic table seating, lanterns, baskets, fishing gear, and even a teepee tent set up outdoors. But we love healthy food even more!
Cast-iron skillets over wood-fire are used to create entrees using locally sourced and sustainable meats, seafood, and veggies. The menu here isn't extensive, but it's well-designed and mouthwatering good. The name Campfire may conjure up images of hot dogs and baked beans, but the food here is decidedly gourmet.
Diners can choose from individual land, sea, and vegetarian entrees, or go straight for the Camp-Out Feast, a combination of delectables entrees. One of my favorites here was the Smashed Beets a La Plancha served with cheese curd and macadamia nuts. My hubby loved the Bacon Pork Belly Bahn Mi.
Save room for dessert. And what could be a more perfect finish? S'mores of course- with all the fix 'ins. This is your go-to fine dining restaurant in Carlsbad.
2659 State Street // +1 (760) 637-5266
Every town needs a special occasion restaurant and the Carlsbad restaurants scene has it. Jeune Et Jolie, French for "young and beautiful," is a perfect choice. This delightful new intimate place to dine was named one of Esquire's best new restaurants in America in 2019. It's one of those culinary experiences you never forget as the entrees, setting, service, and ambiance work their special magic.
Because of the unprecedented times, the restaurant switched to a lovely outdoor summer tasting menu. "Starry Nights" invites guests to dine on five-course meals in a stunning lighted, romantic setting beneath olive trees and twinkling stars. A wine pairing is optional.
Menus change weekly according to the availability of ingredients and the chef's personal creative selections. The latest five-course offering included Hamachi (sushi dish), Jardin Summer Vegetables, Lobster Pasta, Wagyu Beef, and Panna Cotta. The chef is also always happy to make accommodations for dietary preferences or special needs.
5625 Paseo del Norte // +1 (760) 431-3474
"Welcome to the House that Seafood Built." This is the mantra of King's Fish House, an absolutely wonderful seafood gem from the best Carlsbad restaurants. Though this seafood restaurant has locations throughout Southern California, and one in Arizona and Nevada, this place definitely deserves to be included in this "best of" list.
Menus are printed daily to reflect the freshest offerings from the sea, and let me just say that the menu here is extensive. The raw bar features local oysters, along with other east and west coast varietals. Even the sushi menu is impressive. Servers, however, are extremely helpful in providing expert guidance.
One of the fish house favorites is the tender, mouthwatering Parmesan Crusted Wild Alaskan Sand Dabs, served with lemon butter and capers. The sauce is a perfect enhancement while letting the quality fish speak for itself.
Being a shrimp lover and by recommendation, I chose the Sautéed N'awlins BBQ Shrimp with steamed jasmine rice and toasted sourdough. Yes, I thought I was in New Orleans. Ask for an extra helping of sourdough bread, as you'll want to soak up every last drop of the tantalizing barbeque sauce. In addition, we found the prices here extremely reasonable for the quality of its seafood entrees.
3878 Carlsbad Blvd. // +1 (760) 434-2580
Indulging your taste buds with breathtaking views of the Pacific Ocean doesn't get any better than this. And the stunning sunsets are just icing on the cake for those who come for dinner! If you want fine Italian food among Carlsbad restaurants, this is the place!
Specializing in prime steaks and fresh seafood with a signature Italian flair, the family-owned and operated Carlsbad restaurant Vigilucci's has long been a favorite of locals and visitors alike. Simply put, the food is fantastic, the service superb, and the dining experience is consistently spectacular.
The menu includes so many amazing options, it's not easy to choose. And the wine menu is equally extensive and impressive. Servers, however, are here to guide you.
My main entrée selection was the Cappellacci di Zucca, a homemade hat-shaped pasta filled with butternut squash, walnuts, Ricotta, and Parmigiano, and finished with brown butter, sage, and a touch of marinara. A perfect choice for a richer-type pasta dish.
Spaghetti Portofino was another winner with calamari, rock shrimp, mussels, Manila clams, diver scallops, and jumbo prawn sautéed with Mediterranean pesto. A seafood-lovers dream.
It's always good to keep in mind that when dining in an Italian restaurant you need to save room for an Italian dessert. We could not resist the Tiramisu, a perfect shared delight finishing off a memorable star-studded evening with our due cappucini.
While in Carlsbad don't miss out on activities that will help immerse yourself with the city (hurry while they're hot!):
---
Which of these Carlsbad restaurants do you most want to try? Let us know in the comments section below!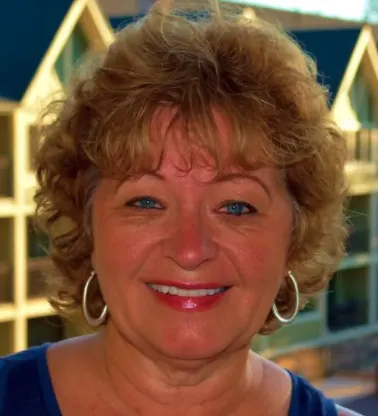 Noreen Kompanik is a Registered Nurse and San Diego-based travel writer and photographer. Over 400 of her published articles have appeared in 38 different digital and print publications. She especially loves writing about family travel, luxury travel, food, wine, coffee, history and travel writing and shares these articles on her travel website What's In Your Suitcase.