BBQ is one of America's most delectable and hotly debated foods, especially in the South. In Western North Carolina, they slow-smoke pork shoulder and use a spicy vinegar-based sauce with tomato. In Eastern North Carolina, they slow-smoke the whole hog, and the sauce is a spicy vinegar without the tomato. And so it goes throughout the South and beyond.
In the foodie-friendly East Tennessee city of Knoxville, barbecuers do their own thing and don't care what the rest of the state, the South, or the country thinks. Most pit masters will smoke the entire pig, and the East Tennessee sauce is usually smoky and sweet but balanced with bold ingredients such as vinegar, mustard, and spices. But some add their own twist on tradition and come up with some innovative and tasty ways to prepare BBQ.
Knoxville is a treasure trove of BBQ bliss. Here are five of the best BBQ spots to help you get acquainted with the way it's done in East Tennessee.
Table of Contents
The Best BBQ in Knoxville TN
5806 Kingston Pike, Knoxville, TN 37919 // +1 (865) 588-0528
My husband and I lived in Knoxville between 1980 and 1989. Our children were born there. Whenever we needed a BBQ fix, it was the original 1972 Buddy's in Bearden that filled us up and made us smile. Today, Buddy's is a 19-restaurant East Tennessee chain that stretches its smoky goodness from Morristown to Chattanooga.
Buddy Smothers's wife, LaMuriel, was already in the restaurant business when they opened the first Buddy's in Bearden. The couple craved Alabama BBQ, but couldn't find any in Knoxville. So they created their own from-scratch menu. When the 1982 World fair came to town, Buddy's reputation took off in earnest. The smoked BBQ chicken, pulled pork, brisket, and ribs, along with Buddy's sides, were literally on everyone's tongue.
Buddy's atmosphere is laid back and unassuming, letting the fabulous food take center stage. Our family always loved the pork sandwiches, and the hushpuppies are still the best. Perhaps it's the beer in the recipe that makes the difference, but we've been hard-pressed to find a hushpuppy that comes close in texture and taste.
Whether you want a sandwich or a full dinner with your choice of pulled pork or chicken, beef brisket, ham, or wings, served with two sides and hushpuppies, Buddy's has a size for every appetite. They do a brisk takeout business, and you can purchase meats and sides by the half pound, pound, or as full dinners for a crowd. On Tuesdays, you can get the Dinner and a Drink Special, and Saturdays are when you can dig into the All You Can Eat Ribs.
The meats have a certain smokiness that is hard to beat, and I love that same smoky taste in the baked beans. The slaw is a little on the sweet side for me, but it's a popular item, so what do I know? My obsession has always been with those incredible hushpuppies.
To balance out all that superb smokiness, you might want to try the Fudge Cake, served hot out of the oven. Or cool down with LaMuriel's Lemon Ice Box Pie. I must confess, I never made it to dessert. The hushpuppies kept getting in the way.
Buddy's BBQ is open Sunday -Thursday: 10:30 am – 9:30 pm and Friday and Saturday: 10:30 am – 10:00 pm
410 W. Jackson Avenue, Knoxville, TN 37902 // +1 (865) 281-1738
If you're in the mood for some soulful soul food, head to Knoxville's Old City and sit yourself down at Sweet P's. The décor is rustic with exposed beams and memorabilia recalling the excitement of the 1982 World's Fair. This definitely brought back some sweet memories of taking our then-nine-month-old down to the fair site on weekends. It's easy to get caught up in the fun vibe inside, or sit and enjoy a craft beer or a glass of wine in the beer garden.
As for the food, there's a reason why Sweet P's is one of Knoxville's most popular BBQ havens. Try the dry-rubbed St. Louis cut half-rack plate. The ribs are meaty and full of flavor, but if you like them wet, you have several of Sweet P's house-made sauces from which to choose.
My husband and I couldn't settle on any one item, so we shared a sampler plate. This BBQ bonanza came with three sides, a choice of chicken or pork, brisket, a quarter rack of those amazing ribs, and since we were sharing, the kind lady behind the counter gave us two pieces of cornbread. Again, we couldn't decide between the pork or the chicken, so we ended up with a bit of each. All the meats were tender, tasty, and full of slightly sweet smoky flavor.
As delectable as the meats were, our sides held their own when it came to bold flavor. The slow-cooked pinto beans simmered with onion, garlic, and savory spices made a perfect traditional companion for the cornbread. The Greens n' Things took a Southern staple and added a modern twist with sautéed carrots, black-eyed peas, celery, and bacon simmered in with the collard greens.
Since we spiced everything up with a couple of the sauces on the table, the Tater Salad – almost creamy smashed potato, onion, green pepper, and eggs – made a cool, refreshing accompaniment to the hot foods on the plate. Next time, I'd like to try the freshly steamed green beans with onion, garlic, and cumin, as well as the mac n' cheese, which is reputed to be outrageously good.
Sweet P's also has a variety of other classics such as Pimento Cheese Dip, wings, fried dill pickles, BBQ meat sandwiches, and plates. For dessert, try some banana pudding or chocolate chess pie. Portions are generous, and the service is down-home friendly.
Sweet P's is open Tuesday -Sunday: 11 am – 9 pm.
5415 Kingston Pike, Knoxville, TN 37919 // +1 (865) 394-9580
Knoxville definitely loves its BBQ, since so many restaurants that began with one location have evolved into local chains. One such story is that of Archers BBQ. Founded in 2010 by Memphis native Archer Bagley, one location quickly grew into five, serving exquisite hickory smoked meats and mouthwatering sides in a casual, friendly atmosphere.
Archer calls on his Memphis roots to produce his incredibly flavorful BBQ by dry-rubbing the meats before smoking. Diners can then apply house-made sauce at the table if desired. The baby back ribs are a good option if you want to see which way you prefer your meat. All the meats are beautifully tender, and the seasoning, combined with the smoky flavor, equals BBQ heaven with or without the sauce.
Pulled pork and chicken sandwiches come in three sizes – depending on whether you want three, five, or seven ounces of meat – and are served on locally-baked buns. If you're fortunate enough to dine at Archers on a Friday, you can choose from the same portion sizes and enjoy the option of a brisket sandwich. You can also chow down on a seven-ounce pile of the meat of your choice as part of a plate that includes two sides.
For something a little different, try Captain Almond's BBQ Sundae, a luscious layering of BBQ beans, pork or chicken, and slaw or potato salad, with toast for dipping. Or dive into some BBQ Nachos, crunchy house-made tortilla chips topped with pulled pork or pulled chicken and smothered in queso, pickled jalapeños, and shredded cheddar. Sour cream is optional.
Sides include BBQ beans, collards, potato salad, slaw, stewed green beans, fried okra, fries, and hushpuppies. And for dessert, you can choose from banana pudding, chocolate chip cookie, lemon bar, or gluten-free oatmeal craisin cookie.
If the entire menu sounds somewhat Southern, that's because it is.
Archers BBQ is open Monday – Saturday: 11 am – 8 pm and Sunday: 12 pm – 7 pm.
3621 Sutherland Ave, Knoxville, TN 37919 // +1 (865) 212-5655
Dead End may sound like an unusually somber name for a place where you're supposed to have fun and eat great food, but not in this situation. It all began at the turn-around point of a dead-end street. For over a decade, neighbors would gather annually to BBQ in celebration of Memorial Day. Among that happy crowd were the current owners of DeadEnd BBQ.
Eventually, they hit the road, competing in professional BBQ competitions, and became Tennessee State Champions. In 2008, they represented Tennessee in the Jack Daniels World Championship Invitational Barbecue competition. So how do you follow that up? Why, you open your own restaurant, of course.
Today, Dead End BBQ is one of the most popular BBQ spots in Knoxville. The spacious dining area feels open and uncrowded, and sports memorabilia adds energy to the atmosphere. They serve their delectable BBQ plates and sandwiches with stellar sides and cold draft beer to help it all go down.
My husband and I were fortunate to discover Dead End on a recent visit to Knoxville. He went straight for the burnt BBQ pork ends, the chewy and most flavorful bits of the pig. It came with excellent crisp fries and a tangy Red, White, and Blue Coleslaw made with red and green cabbage, along with blue cheese crumbles.
I opted for the BBQ Nachos with a choice of pork, chicken or brisket, queso, cheddar, and jack cheeses, garnished with green onions, and onion strings. Fresh salsa and sour cream. I found the chicken somewhat dry, but overall, the flavors and textures blended well, and I enjoyed the messy but tasty dish.
Dead End knows how to BBQ meat, and what they do with it is just as impressive. Imagine sinking your teeth into a Dead End Mac-Attack, pork or chicken with Dead End Red bbq sauce, caramelized onions, and a generous layer of macaroni and pimento cheese between two slices of grilled sourdough. It may be a nutritional train wreck, but it does sound devilishly delicious.
If you have room for dessert, Dead End offers banana pudding and peanut butter pie, but it's the Pond Gap Pie that could possibly tempt me. Named for the Knoxville community in which Dead End is located, this chocoholic's fantasy consists of rich chocolate pudding over a house-made Oreo crust, topped with a dollop of Cool Whip and a dusting of Oreo. Dead End also serves beer, wine, and cocktails.
Dead End is open Sunday – Thursday: 11 am – 9 pm and Saturday and Sunday: 11 am – 10 pm.
6515 Kingston Pike, Knoxville, TN 37919 // +1 (865) 673-3377
There's a strongly held belief among BBQ lovers that the best food exists only in hole-in-the-wall dives, and to some degree, this is true. But what if you could enjoy great BBQ in a more sophisticated setting, where your non-BBQ-loving dining companions could enjoy their meals as much as you enjoy yours? Calhoun's to the rescue.
Calhoun's is well known for its BBQ. In fact, in 1983 the owners won the grand prize ribbon at The National Rib Cook-Off in Cleveland, Ohio, They then opened their first of four restaurants in West Knoxville. Calhoun's claims to produce the, "Best Ribs in America.
But there's only one surefire way to test the truth of that statement, and that to sample those mouth-watering ribs for yourself.
At Calhoun's, you'll find a wider variety of appetizers, salads, burgers, sandwiches, and desserts than at most BBQ restaurants. You'll also be tempted by char-grilled shrimp, grilled salmon, fish and chips, grilled teriyaki chicken, chops, an assortment of steaks, and a host of other dishes that never saw a smoker. If you want to play on both teams, try the Calhoun's Trio featuring hickory smoked pork, baby back ribs, and chicken tenders.
Calhoun's hickory smokes its BBQ to perfection and serves it up with the same sauce that won the blue ribbon, So you'll need something equally special with which to wash it all down. Well, Calhoun's has a custom-built, steam-heated microbrewery that produces unique handcrafted small-batch specialty beers. Don't believe me? You can probably see the copper kettles from your table. You can also choose from an impressive assortment of creative cocktails.
Calhoun's is open Sunday – Thursday: 11 am – 10pm, and Saturday and Sunday: 11 am – 11 pm.
The Knoxville BBQ Wrap-Up
BBQ has come a long way since the days of limited options – however scrumptious – that offered little more than a pulled pork sandwich, a platter, and/or a few sides. Knoxville BBQ restaurants have taken tried and true traditions to new levels of innovation and sophistication. But don't take my word for it. Visit Knoxville, discover all the city has to offer, and have fun seeking out your BBQ nirvana.
Our visit was generously hosted by Visit Knoxville. However, all opinions are entirely my own.
Visiting other destinations in Tennessee? Check out our other delicious guide: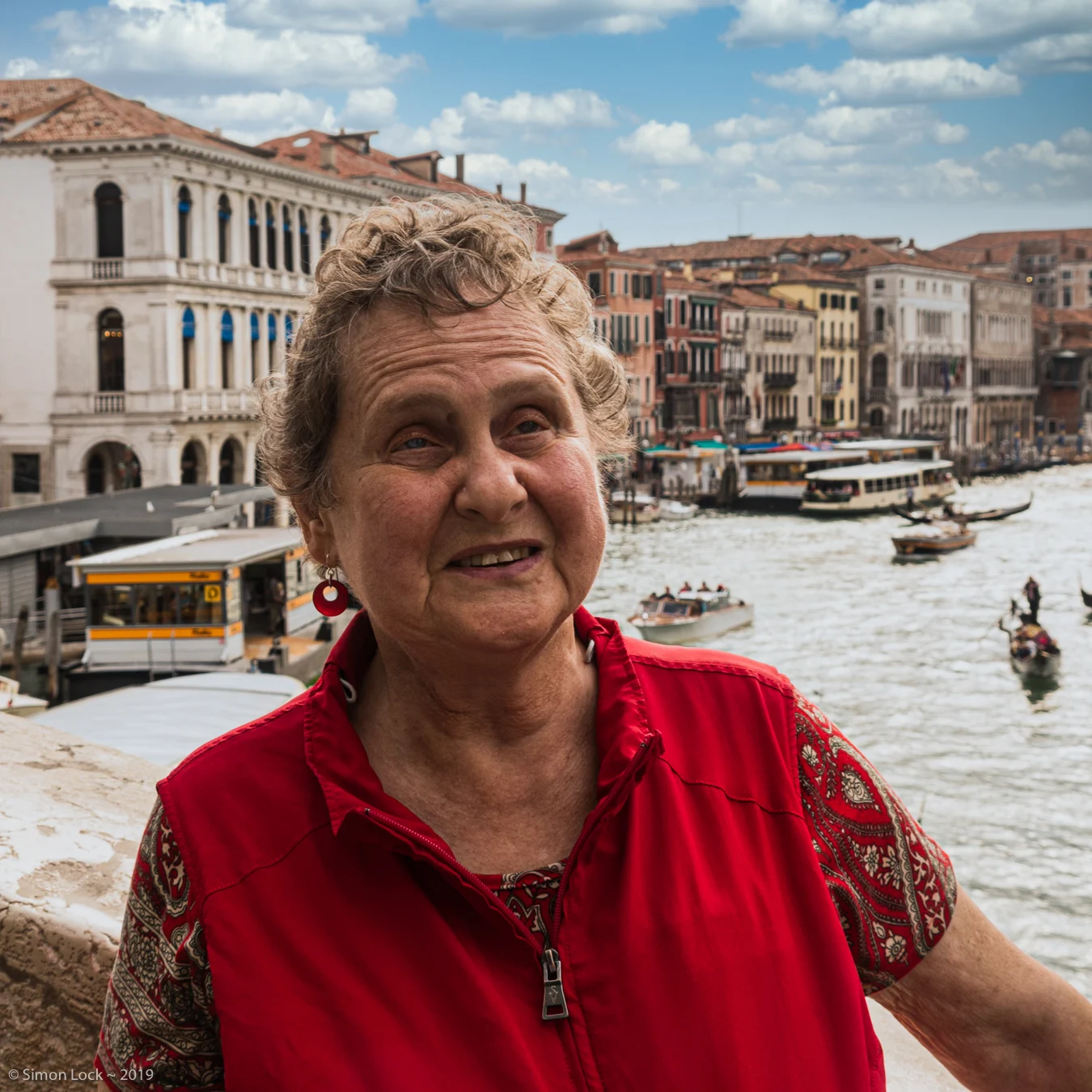 Penny Zibula is a freelance travel writer based in Greenville, South Carolina. She has always had a passion for travel, writing, and learning. With her husband/photographer, Simon Lock, and her guide dog, she travels the world focused on creating content of interest to serious travelers, armchair travelers, boomer travelers, and travelers with disabilities. She shares her experiences through her blog http://www.sixlegswilltravel.com