When choosing the best Knoxville restaurants, you will find many local eateries throughout the city in Eastern Tennessee showcasing southern cooking elevated by fresh, locally sourced ingredients.
After a full day of sightseeing, all your senses will long for a home-cooked meal. Luckily, Knoxville restaurants offer many options to satisfy visitors' appetites. You will be overwhelmed by the variety of cuisines and dining atmospheres available while still being able to discover new food with unique twists on classic flavors.
Tennessee whiskey isn't the only thing that Knoxville has to offer, although guests will certainly get their fair share. In Eastern Tennessee, you can indulge in southern cuisine elevated by locally sourced ingredients served in local eateries.
Fine dining restaurants are abundant throughout the city, but trendy new eateries serve innovative adaptations of regional southern dishes. In addition, casual cafes offer homestyle food that has earned big popularity.
Whether you search for upscale dining with a romantic atmosphere or casual fare for a group of friends, you will find all sorts of restaurants in the following guide.
Table of Contents
Top 19 Knoxville Restaurants
807 S Gay St, Knoxville // +18655440537
The Bistro At The Bijou is housed in a beautiful turn-of-the-century brick hotel building built in 1815 and converted into an apartment in 1902. This building has served as offices for doctors and dentists, a boarding school, a bank, and even a sorority house. The restaurant opened its doors in March 2016 with former James Beard award winner Christopher Carson at the kitchen head.
During my visit, I enjoyed a fantastic meal. The ambiance left me feeling like I was somewhere in Paris, with its brick walls and romantic lighting. While there are bistro tables and chairs, they also have set them up in a modern fashion, lining the small restaurant with luxurious booths.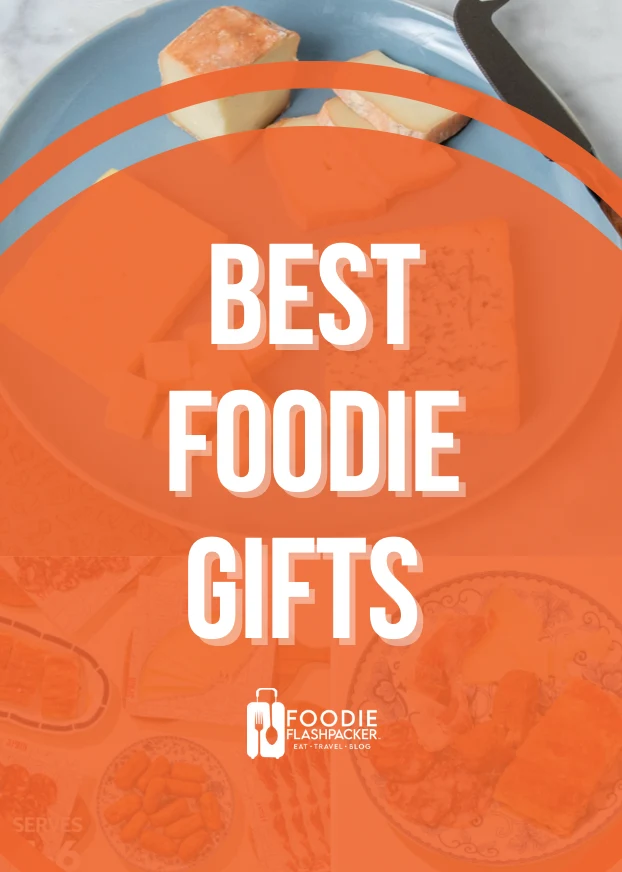 Are you a real foodie? I've compiled a list of the best foodie gifts you can get for yourself and your closest ones. Cheese, meat and sweets subscriptions, and some classic must-have foodie gadgets.
You could dress up a bit more than jeans and a t-shirt by using the white tablecloths that covered all tables. All food lovers should visit this place. The restaurant features many French-inspired dishes but also cuisines from various other countries.
The menu items are a perfect blend of regionally sourced ingredients, including American, French, Italian, and Southern specialties blended with international influence. These include Caramelized Onion and Three Cheese Polenta Cakes, Chipotle Brisket Tacos, Greek Taverna Pasta Salad, and Chicken Scallopini Marsala.
6901 Kingston Pike, Knoxville // +18652470295
With locations in both Knoxville, TN, and Louisville, KY, this Brazilian steakhouse will take you on a tour of the tastes of Rio Grande do Sul, Southern Brazil.
Brazeiros Churrascaria started in Brazil and is still very popular in its homeland. The first Brazilian steakhouse to open in the United States became a major mania and a prominent trend that attracts more clientele with every day that passes.
From the moment you walk through the door, the sights and smells of Brazeiros fill your senses. The staff slice fresh beef, pork, lamb, and chicken – right in front of your eyes.
In addition to the succulent meats available, the staff will also carve your fish right at the table!
Once you've finished, simply call upon your server, who will present you with a plate of three different Brazilian kinds of cheese. Guests are even welcome to bring their bottle of wine or champagne!
600 Union Ave SW, Knoxville // +18656733433
Chesapeake's Downtown is one of the most popular Knoxville restaurants. It opened in 1995, and since then, it has become well-known for its fresh seafood and fine-dining service. As seen on the Travel Channel, Chesapeake's Downtown brings the flavors of the Northeast to Tennessee.
The first thing I noticed about Chesapeake's was the nautical decor and maritime antiques. The restaurant is designed to invoke the feeling of heading out to sea. Its large windows allowed plenty of sunlight into the dining room and patio.
This charming restaurant offers Norris Lake Park views through its glass windows and serves mouth-watering seafood dishes inspired by the eastern shores. Some of the restaurant's popular dishes include raw oysters, snow crab legs, Maine lobster, Alaskan King Crab Legs, and steaks.
The menu includes appetizers such as fried oysters and calamari alongside sandwiches, fish 'n' chips, and BBQ shrimp salad rolls. A children's menu is also available upon request.
7316 Kingston Pike, Knoxville // +18656733422
Couples seeking culinary variety can enjoy upscale dining at Copper Cellar West. Since it shares the same owners as the original Copper Cellar in Knoxville's Market Square, this restaurant offers a similar menu with fresh seafood and USDA prime steaks prepared on a charcoal grill. Meanwhile, you can sample exotic dishes like a rack of lamb, quail, stuffed shrimp, and crab cakes at the Chef's Table in Knoxville. There are tables adjacent to the open kitchen that allow you to watch chefs prepare a seven-course meal consisting of appetizers, salads, entrees, and desserts for up to four people.
If you're in the mood for some delicious southern comfort food, this is the place.
The restaurant also has sweet potato casserole, spinach salad, baked goat cheese, bananas foster bread pudding, and more! They also offer an entire gluten-free menu for diners with dietary restrictions.
501 Union Ave SW, Knoxville // +18653129050
J.C. Holdway is an American tradition and a culinary destination for anyone wanting to taste Knoxville's best food.
I have dined there with many friends and family members and have had nothing but delicious meals. The food is made using fresh, seasonal ingredients from local farms. The wine list is hand-picked to pair well with many of the dishes on the menu.
The menu includes walnut-smoked trout, smoked bone marrow, roasted grouper, and grilled pork belly. Local fish dishes include Big Haddock ceviche and Chesapeake Bay scallops with sweet corn pudding.
For those of you looking for a satisfying dinner in Knoxville, J.C. Holdway has an excellent choice of local foods for the best Tennessee foodie experience.
10901 Parkside Dr #105, Knoxville // +18652884111
Kabuki Japanese Steakhouse serves up specialty sushi and hibachi items in Knoxville, Tennessee. The interior is wooden and modern, with booths and tables for communal dining. They also have an outdoor patio where I sat during my lunch and enjoyed the entertainment on Market Square.
There are sushi rolls on the menu for lunch and dinner, as well as all-you-can-eat sushi options at a reasonable price for couples on a date night or families looking for a casual atmosphere.
Guests can also indulge in hibachi dishes like filet mignon, scallop, lobster, shrimp, filet mignon medallions, shrimp, flank steak, and chicken.
The best word to describe Kabuki is luxury. Their hibachi food is absolutely divine, and the interior is both modern and traditional.
The ambiance and service make this Japanese restaurant stand out from the rest in Knoxville, and the prices are very reasonable for the generous portions that will arrive.
412 Clinch Ave, Knoxville // +18655404372
There are many great Knoxville restaurants, but The French Market Creperie is a cut above the rest. This remarkable establishment has housed one of the most successful French restaurants in Tennessee for nearly two decades.
Everything in The French Market is genuine and authentic, from the fresh ingredients to their French crepes, baguettes, and croissant sandwiches.
They offer savory and sweet options for the crepes, which made me reconsider my decision to go for only one. I simply had to try both. The savory choice I went for was roast beef and Swiss cheese, married with fresh tomato, red onions, and homemade horseradish sauce. Great, if not the best savory crepe I ever tasted in my life.
Still feeling the euphoria of my last bite, I decided to return a few days later for their sweet options. The French "Crepe Suzette" with Grand Marnier cognac, butter, sugar, and whipped cream was simply marvelous.

On this note, they do have buckwheat butter if you want to skip the classic French one and a certified gluten-free butter to choose in case you're celiac. Prepare to be patient if you visit in the morning since it's quite busy.
607 N Campbell Station Rd, Knoxville // +18653921586
Water Into Wine Bistro and Lounge is located in North Knoxville and focuses on preparing and serving organic wines with locally sourced ingredients. The restaurant's menu is updated regularly to provide a pork belly slider and fresh oysters.
This charming eatery offers fresh and delicious bistro choices for any occasion. Business lunches, casual dinners, and special occasions are perfect opportunities to spend time with loved ones.
This bistro is more than just food, though. It leaves an impression of a space where people can feel invited and accepted. They also have Knoxville's largest wine list, with all the "usual suspects" from the Old and New World.
Pop on their website to follow all their upcoming events. It tends to get busier on the weekends, so you might consider a reservation.
The kitchen specializes in fine artisanal foods like charcuterie and cheese boards, sharable dishes, and large entrees of short rib or baked fish. Award-winning chef and owner Vincent Dallemand fuses French traditions with Southern flair to create bold menus.
211 S Central St, Knoxville, TN 37902, United States // +18652005450
Breakfast standards and coffee are served in an airy, colorful space adorned with local art. The vibrant Old City location is the perfect setting for this casual eatery featuring an inspired menu and friendly service.
I love the lemon buttermilk pancakes, and I don't think I've ever had a perfect pancake until today. Light and fluffy on the inside with a delicate crisp outside. It is like eating a poufy summer sky cloud.
The scrambled eggs with smoked pork belly and mashed potatoes on the side are perfect not just for breakfast but even for lunch. The breakfast burrito with manchamanteles turkey, bacon, potato, egg, cheese, and coloradito is so delicious and ample.
The perfect way to complete your brunch is to order a glass of Mimosa with champagne and freshly squeezed orange juice.
120 E Jackson Ave, Knoxville, TN 37915, United States //+18655448564
One of the most exciting restaurants that you can find in Knoxville! The restaurant's interior is excellent, rich in decorations, and has nice oval tables. This place has such a beautiful and intimate atmosphere. The service is excellent, and the drinks are well crafted. The servants are very knowledgeable and give you great recommendations. The food is delicious and presented beautifully.
The Spanakopita (greek pie) with baby spinach, scallions, feta, and filo dough paired with tzatziki dip or hummus is perfect to start your meal. The cheese mezze platter and grilled octopus with fava beans, rainbow chard, and slow-roasted tomato are also good starters.
For lunch, I recommend the Beef Tenderloin Medallions with red potatoes, asparagus tips, yellow onions, brussels sprouts, baby carrots, and peppercorn cream sauce. The meat is fresh and cooked to perfection.
For dessert, choose the Loukoumades (greek fried dough puffs) or the Baklava with pistachio + almonds, layers of phyllo, honey syrup, and pistachio gelato. The potions are big and enough for two.
127 S Central St, Knoxville, TN 37902, United States // +18654094444
Cozy little Asian restaurants downtown, next to a glass shop and gift stores. The atmosphere is very upscale and artsy, with a patio, which is fenced off and has a nice vibe. The service is amazing, and the waiters always have the best beverage recommendations; they are so friendly and helpful.
I ordered the bang bang shrimp fried rice, an eggplant bun, and a tofu/bean rice plate. When the food arrived, the plating blew me away. It was well presented and decorated and tasted even better.
The Pork Belly fried rice is excellent and is great for anyone looking for something different than the usual diner southern fare in the area. The Thai chicken noodles are the perfect classic, and you cannot go wrong with that.
516 Williams St, Knoxville, TN 37917, United States // +18653211297
Varied wood-fired sourdough pizzas with beer & Italian wine. Perfect warm and comfortable restaurant for family gatherings and enjoying a cheesy delicious pizza and more.
The whole restaurant operated as a team, and multiple people came by to take care of little things throughout the night. As a result, the pizza is perfect, it tastes like Italy, and the Gelato is so smooth and creamy.
I would single out the Calabrese pizza with red sauce, house-made mozzarella, spicy salami, basil, castelvetrano olives, and chili oil. It is perfectly spicy, and the crust has crisp where you want it and soft and chewy where it should be. The cheese is high quality and has great taste, and the best part is they are generous with it.
318 N Gay St Suite 103, Knoxville, TN 37917, United States
The food is fresh and vibrant, with colors that feed your sight before your appetite. The space is beautiful, bright and inviting. The hospitality is on point, from the greeting to the delivery. Potchke is a must for anyone seeking quality ingredients & passionate culinary creations.
The food is unusual and interesting if you want to try something different. It's a mix of Eastern European (Ukrainian & Polish) and Jewish food. Their pickles and traditional challah bread are absolutely amazing, and It literarily tastes like home. The menu is slightly limited, but the products are fresh and quality.
Their signature Potchke salad with mixed greens tossed in your choice of dressing, topped with avocado and lots of vegetables, is a must-try!
35 Market Square, Knoxville, TN 37902, United States // +18657662075
Stylish restaurant featuring thoughtfully sourced burgers and an extensive selection of bourbons. Stock and Barrel is the best place for classic American burgers, fresh and juicy. The menu is extensive, the staff is polite, and the ambiance is excellent.
Try out the Farmhouse burger and fried pickles as an appetizer. The burger is delicious, and you can tell this was freshly made, and the fried pickles are some of the best you will ever have. The burger is massive, and the portion of fries is a good amount. Best of all, it is very well-priced for such delicious food.
The Greek burger with Colorado lamb, Kasseri cheese, Tzatziki, greens, tomato, and bourbon onions is unique and exciting, paired with their homemade french fries. Overall, wonderful experience!
5328 Millertown Pike, Knoxville, TN 37924, United States // +18655210688
If you haven't tried Tangerine's, you have missed an experience. The restaurant is beautifully decorated. The staff is very attentive, and the bathroom is stylish and clean. The menu is full of great Japanese fare. The food tastes exquisite, and the portions are large. The food is so well decorated and presented, and the environment is so peaceful.
There is plenty of starters, such as warm and delicious creamy mushroom soup, avocado salad, steamed shrimp, tempura sweet potatoes and edamame.
Their sushi rolls are absolutely amazing and freshly made. The California maki with Imitation crab, cucumber, and avocado are the simplest but the tastiest rolls for me. I also enjoy the salmon roll and the tuna roll. There are sushi platters where you can choose more rolls and mix them together to try out more different kinds.
100 N Central St, Knoxville, TN 37902, United States // +18659995251
Creative and exotic American restaurant with innovative cocktails in an upscale rustic-chic space. They have a rotating menu with numerous options; we virtually sampled everything. The staff in the kitchen and on the floor is knowledgeable about the menu and allergy concerns. This is an ideal place for lunch, dinner or a date night.
I would highly recommend the elk loin with candied blueberries. Let your taste buds enjoy the sweet and savory flavors of this signature dish. For our main course, we had an oversize pork chop and lobster tail, elk loin steak, roasted garlic stuffed beef tenderloin and chili relleno. It was cooked to perfection and extremely delicious.
For dessert, they offer the Ancho Chili Chocolate Cake, Vanilla Ice Cream, and Smoked Almond Brittle. I highly recommend trying all of them.
108 W Jackson Ave #2, Knoxville, TN 37902, United States // +18652474729
This is the spot for you if you are looking for upscale authentic Italian dining! Their Cocktail menu features many traditional and fun Italian drinks and some other classics. Food is undoubtedly on the pricier side, but of all the Italian restaurants in Knoxville, nothing compares with Osteria Stella.
The staff is knowledgeable about the menu and helpful when ordering. The atmosphere is really chill and dark, and you can have a conversation without raising your voice which is always lovely.
For starters, try out the fried calamari and the plate with meat and cheese selection. The salad with roasted endives, crispy prosciutto, Parmigiano Reggiano, breadcrumb and creamy garlic dressing is the perfect choice to start your meal.
The Lasagne alla Bolognese is so juicy, cheesy and heartwarming, which makes them perfect for your main dish. The shrimp risotto and the grilled chicken with roasted vegetables and herbs are worth trying too.
Their Tiramisu dessert is the perfect finish to your lunch. We highly recommend this place for any occasion.
120 Jack Dance St, Knoxville, TN 37919, United States // +18652496273
Authentic Laotian cuisine with unique meals and the best boba tea in town! Everything on their menu is tasty and reasonably priced. The portion sizes aren't too large but are definitely not too small.
The environment is cozy, and the place is not that large, as they are on the end of a bit of strip mall, but it is not cramped. On top of everything though, all the staff is amiable and polite. They all make you feel welcome and will even spark conversation with you.
There are interesting dishes such as spring rolls with a choice of shrimp, grilled pork or vegetarian option, chicken wings in Laotian style, noodle bowls with meat by your choice and many more light dishes. The Papaya salad with its homemade hot sauce is an interesting blend of different flavors. The fried bananas are a must-try for dessert.
3055 Sutherland Ave, Knoxville, TN 37919, United States // +18655219085
Hearty portions of traditional Italian dishes, including calzones and eggplant parmesan, in a cozy environment. A very quaint and unique restaurant with incredible food. The atmosphere is well worth what you pay to eat here. So many restaurants lack class, but this one has personality, and you can relax and enjoy dinner.
The garlic bread served with marinara and the bruschetta with diced red onion, tomato, and mozzarella is perfect starters. Pair them with one of their heartwarming soups.
For lunch, I chose Mama Savelli's Chicken with artichoke hearts and sundried tomatoes in a rich and delicate white wine lemon cream sauce and served with pasta. The taste was magnificent!
For dessert, treat yourself to a slice of traditional Italian lemon cake.
FAQ
What are the most popular restaurants in Knoxville?
The best restaurants in Knoxville include:
Osteria Stella
Lonesome Dove Knoxville
Brazeiros Churrascaria
What are the best restaurants in Knoxville that deliver?
Some of the most popular restaurants in Knoxville that deliver are:
The French Market Creperie Downtown
Stock & Barrel
Savelli's Italian Restaurant
---
Summary Of The Top 8 Knoxville Restaurants
Whether you're visiting for business or pleasure, Knoxville is a beautiful city with many great restaurants on the main street and spread across the city.
Knoxville's restaurant scene ranges from traditional American foods, vegetarian and vegan options, authentic French to Asian sushi. Entertainment options and great dining spots are available for even the pickiest of guests.
Knoxville's unique culinary scene has a strong emphasis on locally sourced foods, backed up by talented chefs. The city's diverse culinary climate rivals the best of its Tennessee neighbors. Whatever your taste may be – or whatever you're trying to discover – Knoxville has a great selection that will be both satisfying and surprising.
Visiting other destinations in Tennessee? Check out our other delicious guide:
Igor Jovanovski is an aspiring digital nomad, travel blogger and graphic designer who really loves food. He also has a creative side, and he works as a freelance graphic designer in his spare time. He has traveled across Europe quite a few times since he was young and recently started his mission to visit every country in the world! Igor's favorite thing about traveling is the way he gets to know new people, food, places and cultures.
This exciting experience helps him create his own stories and make memories that will last forever