St. Augustine, America's oldest city, exudes charm and genteel Southern grace. It's almost as if this magnificent city-by-the-sea, with its brick-paved walkways and coquina-shelled buildings, has been untouched by time. Everything here seems to reflect its fascinating Spanish heritage and Old-World allure.
While history definitely attracts visitors to this cultural treasure, its amazing culinary scene delights all who come here. No visit to the Castillo de San Marcos, the Pirate and Old Jail Museums, or the Colonial Quarter would be complete without savoring some of the best local seafood on the East Coast. Blessed with its seaside location with fantastic views and abundant waters, the seafood restaurants in St. Augustine offer fresh and innovative seafood. Make no mistake about it, while other mouthwatering Southern specialties can be found here, seafood reigns supreme in St. Augustine. Here are some of our favorite seafood restaurants in St. Augustine.
Not in the mood to go out to eat tonight? Click here to have Grubhub deliver directly from the best restaurants in town to your doorstep.
10 Best Seafood Restaurants in St. Augustine, FL
118 Avenida Menendez // 904-824-0808
Our very first dining experience in St. Augustine a few years back was at O.C. White's. When we returned several years later, we were just as pleased with this quintessential laid-back St. Augustine restaurant as we were the first time.
This legendary eatery, located on the picturesque bayfront overlooking the city yacht marina and the historic Bridge of Lions, is housed in what was once known as the 18th-century Worth Mansion and offers a beautiful view.
Lunch and dinner are served daily along with a weekly Sunday brunch.
Entering through the front doors is like walking through the portals of history.
The first-floor dining room and lounge are a restored replica of O.C. White's mid-19th century interior with its stone-covered walls and period decor.
Not surprisingly, a life-size replica of a swashbuckling pirate appears to be carefully eyeing diners, waiting for a chance to grab some booty.
The historic restaurant is rumored to be haunted. Even owners and staff confirm unusual sightings they've encountered on the restaurant's second floor. Of no surprise, diners often request to be seated here.
Outdoor dining areas including a romantically lit tropical garden courtyard accompanied by soft ocean breezes – it's a great place to enjoy one of the restaurant's renowned signature cocktails.
Libations like Mermaid Margarita and Bimini Breeze fit the environment to a tee.
An upstairs balcony is also an immensely popular dining spot for guests. But the main reason patrons come here and return again is for the seafood.
Fresh catches of the day are one of the most popular menu items for the variety of ways diners can have them prepared – blackened, grilled, or fried, and are served with rice and fresh vegetables.
For a real chef treat, my fresh catch, a local snapper, was done "crabby" style topped with blue crab, sherry and sun-dried tomato cream sauce. It was a real winner.
Despite the hearty portion, I had no problem finishing this savory seafood delight.
My friend's Bronzed Salmon, a fresh Atlantic variety dusted with Cajun spices and brown sugar and then seared to a golden brown, was magnificent.
33 St George St, St. Augustine // +19042178947
A popular restaurant among locals and tourists in St. Augustine, St. Augustine Seafood Company serves fresh seafood.
This restaurant offers a really pleasant atmosphere with its big outside terrace, where you can have a great meal and listen to live music at the same time.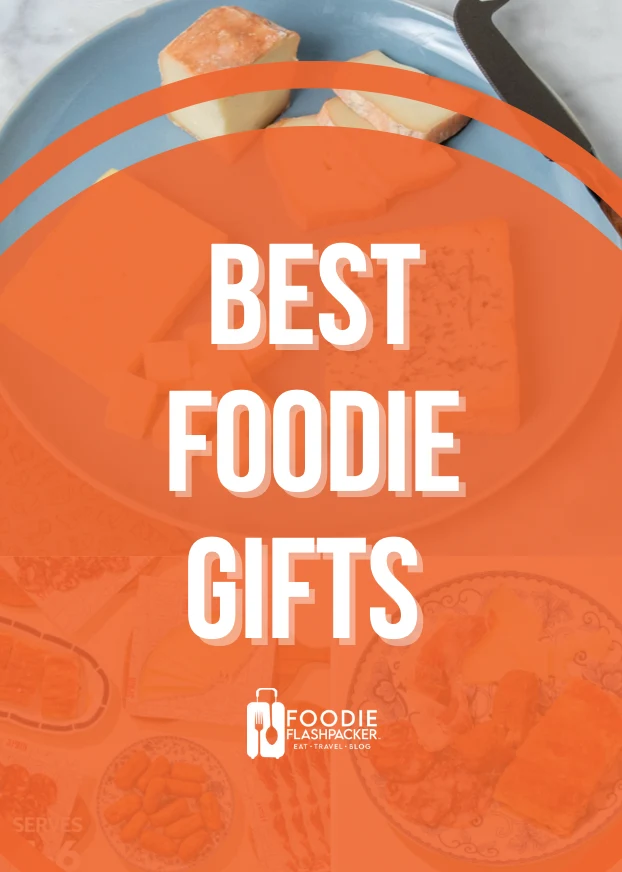 Are you a real foodie? I've compiled a list of the best foodie gifts you can get for yourself and your closest ones. Cheese, meat and sweets subscriptions, and some classic must-have foodie gadgets.
The restaurant serves many delicious traditional dishes for you to choose from, including tasty oysters. You have to try an oyster shooter, one of the house specialties, which is excellent as an appetizer – and surprisingly cheap.
There is also a good selection of other seafood dishes like grilled prawns and fried oysters that I highly recommend.
102 San Marco Ave. // (904) 824-7211
It's a fine dining restaurant and has a great service at its very best each evening in the elegant yet casual atmosphere of Raintree Restaurant.
The stately Raintree resides in a beautifully restored yellow and white 1879 Colonial Victorian abode in uptown St. Augustine. While the city and the building may be old, the St. Augustine seafood cuisine featured here is innovative, fresh, and created. Definitely tops the list of seafood restaurants in St. Augustine.
In 1979, owner Lorna MacDonald and her family sold everything they owned and sailed from England to the U.S. on their 45-foot yacht to make St. Augustine their new home.
They found the historic Victorian structure in 1980, and after ten months of renovation, the newly-renovated St. Augustine seafood restaurant was opened, much to the delight of locals and visitors alike.
A replica of the MacDonald's yacht is located inside the restaurant.
Outdoor dining features a brick courtyard surrounded by white gazebos.
Raintree's intercontinental menu artfully blends the Mediterranean, American and Asian cuisine. The result is decidedly delectable.
Because we were with a group on our visit, we shared a few seafood starters before our main entrees. Top favorites? Ahi Tuna Carpaccio and the amazing Bang, Bang Shrimp Castillo, lightly fried and topped with a Buffalo Sweet Sauce.
Fresh catches of the day here are absolute winners. My sea bass was perfectly topped with a lobster butter champagne sauce.
A non-seafood house favorite is an exquisitely tender Beef Wellington with filet and truffle pate baked in a light and flaky puff pastry.
It's further proof that the best restaurants in St. Augustine can excel at much more than just seafood. This was one of the best preparations for this dish that we've ever tasted.
But save room for one of Raintree's amazing in-house-made desserts. Our favorite hands-down was the Bourbon Street Bread Pudding, bringing a New Orleans classic amongst the seafood restaurants in St. Augustine.
40 Charlotte St. // 904-217-3542
When locals recommend a place where to eat in St. Augustine, it's usually a good sign. And even the name of this fresh local catch restaurant is "catchy."
Located in the heart of the historic city, Catch 27 derives its moniker from the fresh local catches that highlight its menu. And of course, Florida is the nation's 27th state. Hence the name.
Owner Stephen Hutson's passion is serving only local, sustainable fish.
The dining room mural pays homage to the many different types of fish found in these coastal waters – Mahi-Mahi, flounder, triggerfish, pompano, sheepshead and vermillion snapper.
Every dish at this charming seafood restaurant is made from scratch, using only local sustainable produce and seasonal ingredients. Daily fish selections vary according to what's seasonably available and caught by its local fishermen.
The lunch and dinner menu aren't extensive but they're a perfect mix of appetizers like Deviled Egg BLT with Southern Fried Oysters (yes, it's all one dish) to spicy chowder and healthy salads.
We've never tasted anything like the Minorcan clam chowder, a tomato-based version that gets its spicy kick from the datil pepper, a potent vegetable indigenous to the region.
Main entrees feature St. Augustine shrimp, blue crab, a blackened fish sandwich, and shrimp or fish tacos.
A local favorite here, other than the daily catches, is the Grits & Shrimp – a white cheddar and bacon Canewater Farm grit cake and collards, topped with sherry cream sauce and a five-pepper relish. It's unbelievably good, and really locks in Catch 27 as one of the best places to eat amongst all seafood restaurants in St. Augustine!
Though the eatery features a selection of beer, wine, and specialty cocktails, the restaurant allows patrons to bring their own wine and just pay a $10 corkage fee.
108 Anastasia Blvd. // 904-201-6300
When Blackfly opened its doors in 2012, it became one of St. Augustine's best new dining adventures.
Co-partners Mike Hyatt and Cindy Stangby had already established the very successful Collage, a first-class dining establishment in the city.
This time, however, the pair teamed up with restaurateurs Vaughn and Jean Cochran and Doug and Charlene Brummell to bring their expertise to the heavily seafood-focused Blackfly.
The eclectic restaurant, with vintage fishing rods hanging from the ceiling and Vaughn's internationally recognized artwork adorning the walls, specializes in locally caught fish.
Its offerings like Wahoo and Hog Snapper are ones not usually seen on most other St. Augustine seafood menus.
By infusing unique flavors of places they've lived and visited like the Bahamas, Mexican Caribbean, and Latin America, they've managed to come up with an amazing and winning combination of great food.
Blackfly prides itself in being a "scratch kitchen" using local produce and sustainable fresh seafood and farm-fresh veggies. Partnering with local farms in the neighboring community makes all the difference in the quality of its entrees.
A perfect starter before the main course was the Florida Peach Salad, a tantalizing mix of field greens, fresh Florida peaches, prosciutto, pistachios, and a macerated peach vinaigrette.
Note to self: sharing was a mistake. Next time we'll each order our own. It's that good.
Being a scallop lover, I couldn't resist the Sugar Cane Skewered Scallops, diver caught sea scallops coated in Florida sugar cane, then pan-seared. Served with a cauliflower puree and spicy Shishito pepper succotash, this creative combination worked beautifully.
My spouse, the salmon lover, was thrilled with the Dynamite Salmon. This Togarashi-spiced Nori-wrapped salmon mignon was topped with a spicy crab aioli, tempura fried sushi cake, and wilted spinach and avocado-wasabi mousse.
In a final word, BlackFly is definitely one of those restaurants you won't soon forget. It's that innovative and incredible, certainly among the best seafood restaurants in St. Augustine. It just doesn't get better than this.
46 Avenida Menendez // 904-824-7765
A distinctively different menu from other St. Augustine eateries, Harry's Seafood Bar and Grille capture the essence of the birthplace of jazz in its New-Orleans inspired restaurant.
Open for lunch and dinner, this iconic eatery has been serving the finest authentic New Orleans-style seafood, grilled steaks, chicken, and pasta in St. Augustine for more than 30 years.
If you are looking for one of the best seafood restaurants in St. Augustine on the water, this could be your place – just across the A1A from the waterfront.
While Harry's does have four other restaurants located throughout Florida, their St. Augustine dining is consistently top-notch. This is why patrons come back again and again. They also have an oyster bar.
Cajun, Creole, and Southern flavors are perfectly infused with a modern twist and the results are fun and impressive.
We loved Harry's Signature Crab Cakes, available as a starter, lunch or dinner entrée. Pan-seared and served with a roasted red pepper aioli, these are mouthwatering and there's definitely no shorting on the lump crab meat.
Blue Crab-Crusted Blackened Redfish (a New Orleans original) is another big winner here. So is the Shrimp and Scallop Orleans lightly blackened over a crispy grit cake with a Tasso ham cream sauce.
Honestly, though, we've never had anything here we didn't love.
Hit any of these on your next visit to St. Augustine and it's guaranteed they'll be at the top of your list when you return again for one of the best St. Augustine restaurants for seafood.
160 Nix Boat Yard Rd, St. Augustine, FL 32084, United States //+19048296113
Stunning location, great food and drinks, and excellent service. The "St. Augustine fish house & oysters" is the perfect place for seafood lovers.
The restaurant organizes brunch on Saturdays and Sundays from 10 am until 2 pm. There you can find waffles with jam, brunch scramble (crispy red potatoes, bacon, sausage, scrambled eggs with cheese), breakfast burritos, etc.
The shrimp and lobster omelet and the smoked salmon egg benedict are perfect for brunch with a glass of Mimosa.
The house specialties are the oysters, topped with butter, garlic, red pepper, parmesan and romano. Jalapeno bacon cheddar oysters are perfect for lunch paired with the house salad, which is the perfect refreshing spring vegetable mix.
From their specialty plates, the lobster and ricotta cheese ravioli with cherry tomato, caramelized onion, lobster meat in a parmesan white wine and herb sauce are definitely worth trying.
Historic, Holiday Inn, 1302 N Ponce De Leon Blvd, St. Augustine, FL 32084, United States //+19044942100
Simple, cozy, quality restaurant serving oysters and other seafood in the heart of St. Augustine.
The restaurant is located in the Holiday Inn Hotel, but besides that, the prices are affordable.
Honestly, the service is slow, so make sure you have an excess of time when you go there. The menu could be more extensive, but the food is fresh and well-prepared.
The Seafood Pasta Clams with mussels and shrimp seared and sautéed in a garlic butter white wine sauce tossed and served over fettuccine pasta and topped with fresh parsley and shaved parmesan is a beautiful treat for your soul.
The chocolate Lava Cake is a warm dark Guanaja chocolate cake filled with melted chocolate ganache. Topped with vanilla ice cream, chocolate syrup and garnish is the perfect dessert to finish your meal.
20 Avenida Menendez, St. Augustine, FL 32084, United States //+19048101923
Warm and cozy Irish pub with the best-crafted beer in town, serving classic American dishes and seafood plates. The Interior of the restaurant has a great atmosphere, and the staff was accommodating and knowledgeable about the menu.
We ordered a dozen oysters and clam chowder for starters which were delicious and very fresh. I had the mussels in cider which were perfectly prepared, and the broth was delicious. Recommend the option of adding the linguine, which made for a very filling meal. The shepherd's pie and Irish Cuban were very well prepared and presented.
Irish Clam Chowder is a favorite traditional soup of Ireland made with hearty sweet sea clams, potatoes, carrots and leeks in a thickened, rich and creamy stock.
Their Smoked Salmon Pita with roasted garlic and herb grilled pita with smoked salmon mousse, citrus grape tomato caper relish and sweet balsamic glaze is the perfect lunch option.
If you are not a fan of seafood, you can find great burgers and burritos on the menu.
205 Anastasia Blvd, St. Augustine, FL 32080, United States //+19048296974
The best fried shrimp in St. Augustine you can find at the O'Steen's.
The atmosphere is chill and relaxed. The menu is simple and offers mostly fried seafood with sides.
I ordered the 12-piece fried shrimp, and they tasted fantastic.
With my shrimp i had pickled beets and collard greens. The beets were delicious; the collard greens were a little spicier than I liked.
They offer three types of bread. Biscuits, cornbread and hush puppies. My favorite of all three was the cornbread. It has a great consistency and just a touch of sweetness.
Besides fried shrimp, there is fried fish, crab, oysters, scallops, steak, fried pork and many more dishes you can try from their menu.
The hush puppies are some of the best, and the sides always make me feel like I'm at grandma's house.
While in St. Augustine don't miss out on activities that will help immerse yourself with the city (hurry while they're hot!):
---
Which of these St. Augustine seafood restaurants do you most want to try? Let me know in the comments section below!
If you enjoyed this post please pin it using the image found below!
Travel writer and owner of the blog. My work has been featured on Fodors, Eater.com, International Living, and Great Escape Publishing, among many others. My story? Nearly six years ago, I left my job at an Oklahoma City law firm and embarked on a journey around the world. At the time, I thought I would only be gone for 6 months, but the more I traveled, the longer my bucket list became. Flashpacker describes how I travel. Rather than traveling as the normal world wise backpacker and staying in hostel dorms, I prefer a more comfortable experience, and typically stay in private rooms, take Ubers instead of taxis, and now use a suitcase instead of a backpack. Foodie, on the other hand, describes one of the key reasons why I travel. I love to pick a central "base camp" and then explore the surrounding area, really immersing myself in the culture and interacting with the people, and enjoying and exploring the food of an area is an essential part of this experience.