Have you ever been to North Carolina's Outer Banks?
This 200-mile thin strip of peninsulas and barrier islands separating the Atlantic Ocean from mainland North Carolina is an absolutely delightful and unique place to visit. Its immense natural beauty, jutting ocean piers, majestic sunsets, and fascinating history make the Outer Banks a wonderful place to explore.
The town of Duck in the northern part of this North Carolina treasure is known for its welcoming atmosphere, family-friendly beach, boardwalk, and "Sound to Sea" community. This means that Duck is nestled between the Atlantic Ocean on one side, with the calmer waters of the Currituck Sound on the other.
While we had the opportunity to dine in other small villages of the Outer Banks, Duck really stood out as a foodie favorite. We were impressed by its fresh succulent seafood, creative hook-to-fork cuisine, and restaurants reflecting a classic local vibe. Add in its awe-inspiring water views and friendly, attentive servers—and you have a winning combination.
All restaurants in Duck, NC impressed us. And while we couldn't visit them all on this trip alone, these are the standouts that definitely win our stamp of approval.
The 7 Best Restaurants in Duck, NC
1184 Duck Road // (252) 261-8666
We have never experienced a restaurant quite like this one!
First of all, we were treated to a stunning sunset over the Currituck Sound boardwalk. This modern, airy and classy, but low-key eatery is always packed, and we completely understood the reason soon after being seated.
Our group was greeted by chef/owner Wes Stepp who not only introduced us to the menu, but also to the concept the restaurant is well known for… the seasonal "Chefs Board."
This cutting-edge and unique shareable plate priced per person consists of some the eatery's most popular and delectable internationally-inspired entrees. It can be prepared for a party of two, or one larger, like our group of 11.
Served on a long hand-carved wooden board, our selections included a coconut-fried cauliflower, oven-roasted oysters, crab cakes, grilled vegetable medley, pistachio-crusted salmon, grass-fed ribeye, Korean pork shanks, seared rare tuna, and shrimp and grits. It was a feast for our eyes, as well as our stomachs.
The flavors were tantalizing, and it was impossible to choose our favorite dishes, as each was perfectly prepared with one huge impressive presentation.
When we were sure we couldn't eat another bite, a large board of the eatery's top dessert arrived—the devilishly delightful Southern beignets served with a drizzled chocolate sauce underneath.
This restaurant has it all, and the next time you're in the Outer Banks, NC Coast Grill & Bar definitely needs to be on your list. You'll love it.
1461 Duck Road // (252)449-6654
Another delightful Duck restaurant that's a must-do is Lifesaving Station, one of Sanderling Resort's signature venues open for breakfast, lunch and dinner.
We fell in love with the restaurant's outdoor ambience and patio with its colorful Adirondack chairs the Outer Banks are known for.
Located on the site of the historic Caffey's Inlet Life Saving Station No. 5, the restaurant has been lovingly restored. The inside décor of course, includes memorabilia and nautical prints, relics, and artifacts showcasing its history.
The menu here features seasonal Southern coastal cuisine and regional organic products. After sharing a few starters like Crispy Calamari in a Saffron Tomato Puree, Crispy Pork Belly with Korean BBQ sauce, and Crispy Crab Hushpuppies with a cheddar cheese honey drizzle, it was time to select our main entrees (as if we still had room).
Our group's dinner choices fluctuated from Bistro Steak and Pan-Seared Scallops to Broiled Catch of the Day (halibut), and my delicious Shrimp Carbonara with linguini, pancetta, green peas, fresh cream, and parmesan.
There was no way any of us had room for dessert. However, our server successfully tempted us to "at least share" her recommendations—the seasonal Pumpkin Cheesecake and Island Key Lime Tartlette. We did succumb, and they were just as amazing as the rest of the cuisine served here.
If you're looking for an outstanding place to dine amongst the restaurants in Duck, NC—the only four-star resort in the Outer Banks sporting the perfect coastal ambiance, Lifesaving Station is an ideal choice.
1174 Duck Road // (252) 261-9700
AQUA touts itself as "the most beautiful waterfront restaurant in Duck," and we agree after our lunch here. Even the indoor setting is gorgeous.
It was a sunny, absolutely perfect October afternoon with temperatures in the low 70s and a gentle breeze blowing in off Currituck Sound when my friend and I were seated on the outdoor deck under a protective umbrella.
AQUA boasts exquisite specialty lunch and dinner entrees using locally-caught fish and seafood, locally farmed ingredients and all-natural meats. My friend ordered a refreshing Italian Pinot Grigio and I went with a lovely Chardonnay.
These paired perfectly with our entrees—a shared Strawberry Arugula Salad with sliced strawberry, toasted cashews, golden raisins, and goat cheese crumbles tossed in a Champagne pomegranate vinaigrette. We didn't even have to ask our server to split the salad. They know—as this is a classy place.
Our second shared entrée was one we'll long remember as it was that compelling. AQUA'S Bangin' Shrimp—a house favorite! Shrimp are lightly battered and fried, then tossed in their house-made signature Bangin' Sauce and served over a coriander lime slaw. Yep, it was amazing.
We both agreed that anyone visiting this area of the Outer Banks would love this gem amongst the Restaurants in Duck, NC—for its views, incredible cuisine, and relaxing vibe that invites patrons just to sit a spell and enjoy the Outer Banks on a picture-perfect day.
1197 Duck Road // (252) 261-8646
For more than 15 years, this Wes Stepp mainstay casual restaurant has been treating locals and visitors with creative meals highlighting Outer Banks seafood, poultry, duck, beef, and seasonal garden vegetables.
The eatery features Southern nouveaux cuisine with a local flair. The lunch/brunch menu isn't extensive but includes a well-planned selection of salads, brunch-y choices, handhelds, and supper-style mains.
There's no doubt what should be ordered here—an item I refuse to order outside the Carolinas and other coastal Southern states—the Shrimp & Grits. Red Sky's is a healthier version of the original recipe yet you'd never know it. Local shrimp is sauteed with a North African harissa seafood broth coupled with a "redneck" risotto. This rich but healthy dish was a winner.
If you love dining on Southern food with a coastal twist in a laid-back casual setting, then a visit to Red Sky Café should figure in your plans. It's one of the best restaurants in Duck, NC.
1240 Duck Road // (252) 261-8090
This waterfront restaurant exudes one of the most relaxing vibes you'll feel in the area. Menu selections all focus on Southern traditions and ingredients reflecting the delightful, whimsical and experimental spirit of the owners, the Raskin brothers.
Ingredients are sourced from the Outer Banks and surrounding communities utilizing traditional methods like curing, pickling and smoking to create their amazing palate-pleasing dishes.
Guests may choose from small plates, greens, big plates, and desserts. Keep in mind that menu selections are seasonal and often change according to available ingredients. If soft-shell crabs are in season, go straight for this entrée.
When my friend visited a few years back, she claimed this was her favorite, leaving room of course, with a good 'ol fashioned Warm Southern Pecan Pie drizzled with brown butter caramel and topped with a scoop of bourbon ice cream.
If creative forward-thinking local cuisine is your thing, look no further than The Blue Point. You're going to love it. It's one of the best restaurants in Duck, NC.
1564 Duck Road // (252) 715-2220
An ever-changing chalkboard lists American-fusion daily selections from handmade pasta, locally caught Outer Banks seafood and rustic wood oven specialties at this casual waterfront eatery. Lucky for diners, the day's specialty always ends up being the chef's spontaneous and spot-on inspiration.
In this wood-walled restaurant, warmly lit with the natural light flowing in from oversized windows overlooking the Sound, dinner guests can enjoy dining on fresh seafood and local ingredients in a lovely casual, laid-back setting.
The menu is a small but wisely selected, grouping of appetizers, salads and main entrees. If anyone in your party is not a seafood fan or you've had your fill of seafood dishes (not sure why), we highly recommend the Prime NY Strip topped with asparagus and hollandaise.
However, if you haven't had your share of Outer Banks seafood, the Crab Stuffed Shrimp is a winner. Large shrimp are stuffed with lump crab meat and served with asparagus, a wood-roasted pan sauce, and that Southern favorite, sweet cornbread.
Another place amongst the restaurants in Duck to dine with a view, The Paper Canoe is a lovely choice for a relaxing dinner right on the waterfront.
1171 Duck Rd, Scarborough Lane Shoppes // (252) 255-0099
No matter where we travel, we always get the hankering for a good pizza. Arriving tired on a rainy night to our vacation rental villa in Duck, we decided to order a delivery pizza. Duck Pizza, a locally owned pizza company had come highly recommended, and so we gave it a whirl.
Oh, wow! As pizza lovers, we all agreed that this pizza was really, really good. Really good. Accompanying menu items include your typical mozzarella sticks and cheesy bread, hot wings, and a variety of other snackers, salads and subs.
Patrons may choose from "make your own pizzas" to selecting one of Duck Pizza's specialty pies which include cute and creative names like Mother Clucker (you guessed it, chicken), Aloha (Hawaiian influence) and Markarita (a twist on a margarita pizza pie).
The crust, sauce and toppings were perfectly baked and flavored, and the cheesy bread was loaded with fresh ooey-gooey mozzarella. A nice bottle of Italian chianti was the perfect accompaniment.
Duck Pizza is also open for both takeaway and dine in. However you choose to order, if you're looking for a great pizza joint amongst the restaurants, Duck Pizza delivers (in more ways than one).
Conclusion: Restaurants in Duck, NC
Too bad we couldn't stay longer, otherwise, this list would have been at least doubled! Feel free to share your experiences in the comments and let us know which places you liked the most.
Visiting different destinations in North Carolina? I got you covered!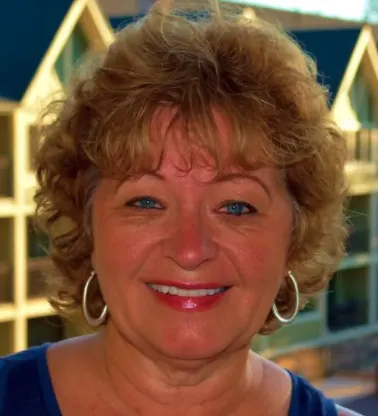 Noreen Kompanik is a Registered Nurse and San Diego-based travel writer and photographer. Over 400 of her published articles have appeared in 38 different digital and print publications. She especially loves writing about family travel, luxury travel, food, wine, coffee, history and travel writing and shares these articles on her travel website What's In Your Suitcase.