With a location convenient to both North America and mainland Europe, Ireland has enjoyed high visitor numbers for decades. In spite of its popularity (and small size), planning your first trip to Ireland can prove a daunting task. Much information online about Ireland travel is riddled with inaccuracy, over-complexity or sales pitches.
Below, in this Ireland trip planner, you'll find everything you need to know before you land in Dublin- from where (and when) to go, to whether you need to rent a car in Ireland or which Irish meal you absolutely can't miss.
The Best Time to Visit Ireland
Thanks to the nearby jet stream, Ireland enjoys relatively temperate weather year-round. But that doesn't mean every month of the year is equally suitable for a visit . Summer provides the most sunny days and hours of light, and you'll also have the best chance of encountering actual warmth. But summer also sees Ireland's tourism numbers spike, which means higher prices and larger crowds at attractions.
While you needn't go to the other extreme and visit Ireland during winter, when it's dark but not extraordinarily cold, you could have a more affordable and exclusive experience by visiting during Ireland's shoulder season. In April, May, September and October, Ireland features mild temperatures and a good amount of daylight without the throngs of tourists you'd likely encounter from June to August.
To Road Trip or Not to Road Trip?
Conventional wisdom (and thousands of Instagram posts) suggest a road trip is the only way to see Ireland, but the truth is more complicated. While having a car does make it easy to travel wherever and whenever you want in Ireland, your itinerary may be better suited for getting around with a combination of public transportation and organized tours.
If you plan to focus on cities such as Dublin, Galways and Belfast, for example, a set of wheels may well result in more chaos than convenience, particularly if you aren't accustomed to driving on the left side of the road. Likewise, if you plan to take an extensive part in Ireland's unofficial favorite past-time (Hint: It involves Guinness and Jameson), driving might prove hazardous to your and others' safety.
The Irish Breakfast Secret
Ireland's cuisine is most famous for its alcoholic beverages, but the country is home to plenty of delicious food as well. The most delicious is the so-called "Irish Breakfast."
The meal comes in many forms, but generally comprises a feast of meat, eggs, potatoes and vegetables fried in the world's tastiest butter, all served with flavorful bread to soak it up.
But the Irish Breakfast isn't just a joy to eat. It's also, arguably, the only meal you'll need to eat during your trip in Ireland. Boasting a stratospheric calorie count (1,362 in a "full" Irish breakfast) it'll be enough to sustain you for most of the day. But you can, of course, eat other Irish dishes like meat-and-potato filled Irish stew or fresh Atlantic lobster on a purely voluntary basis.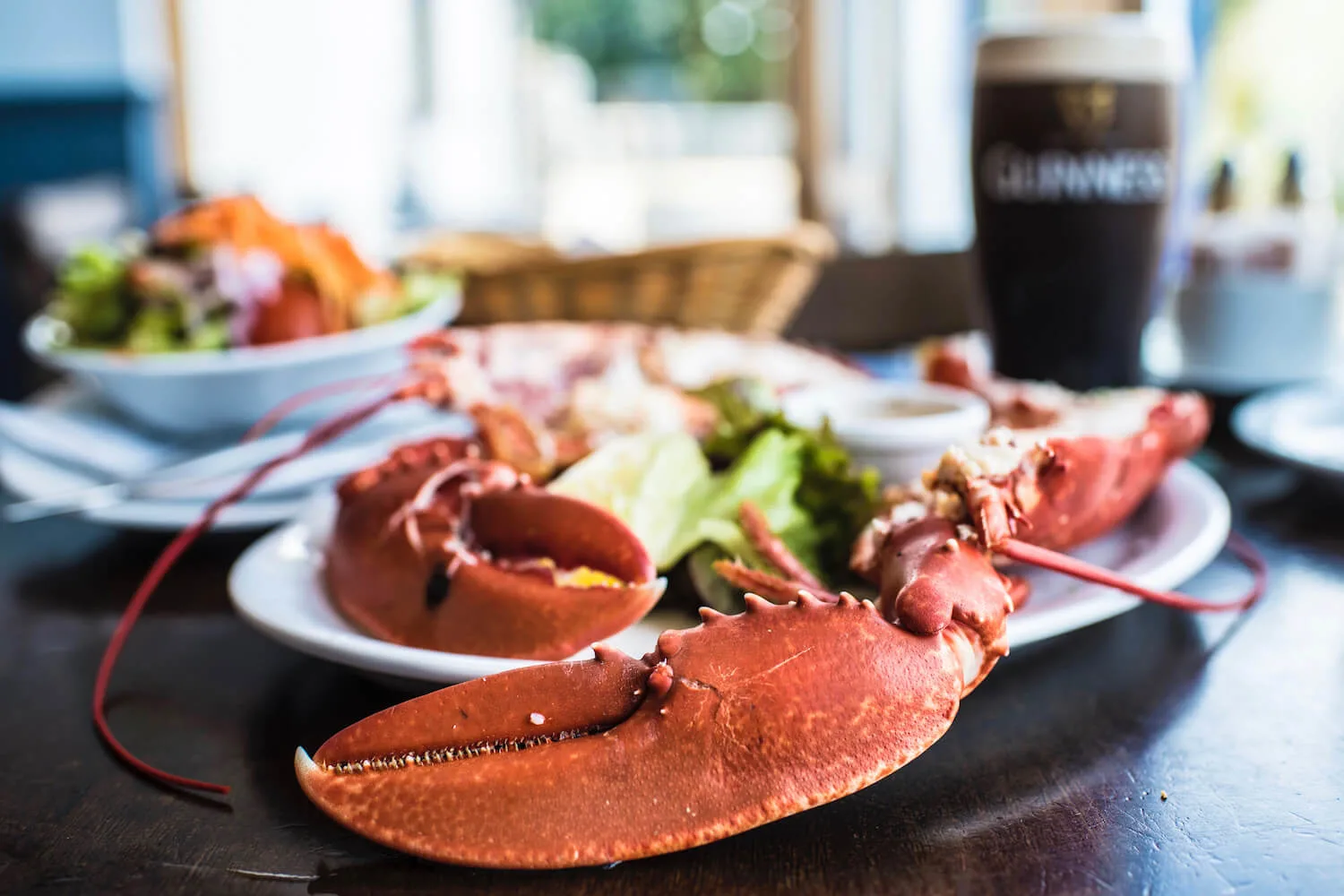 A Sample Ireland Itinerary
Let's assume you have two weeks, a pretty standard length of time for an Ireland road trip. After two full days in Dublin, pick up a rental car and drive south into County Cork.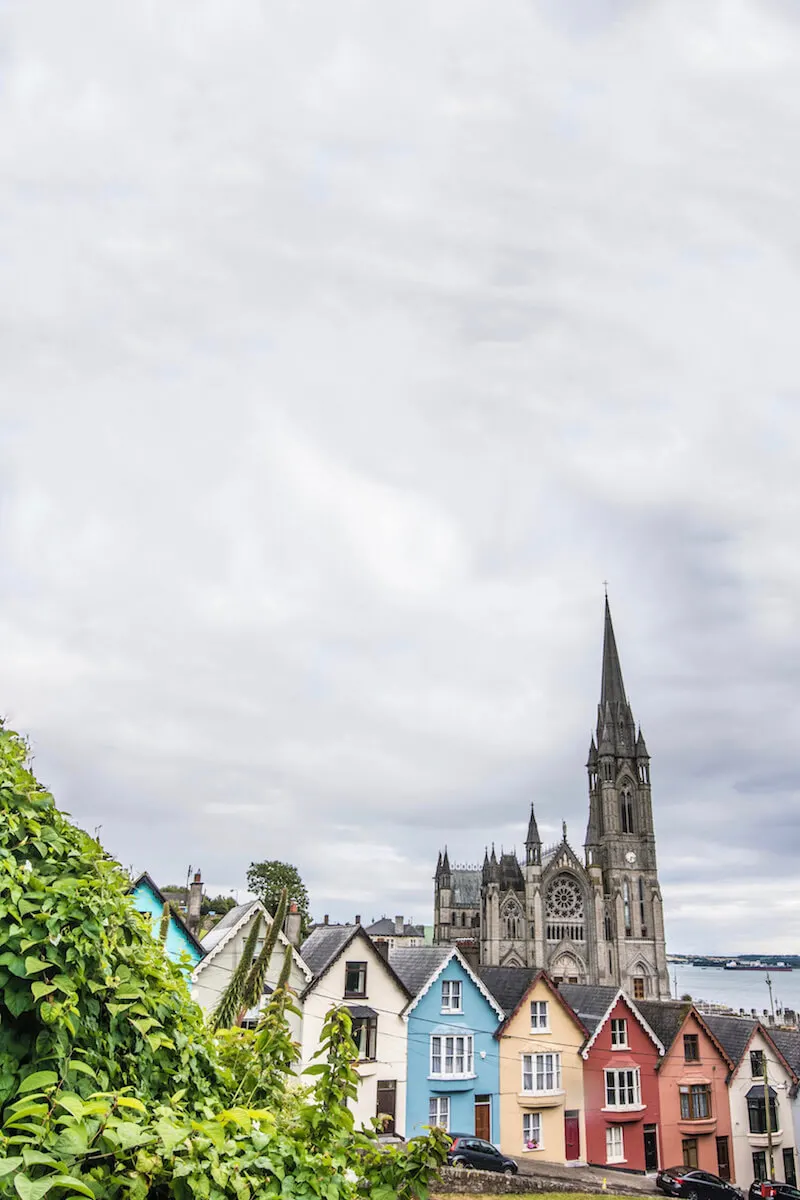 Hit up Kilkenny on the way into town and Blarney on the way out. You could devote an optional second day to this part of Ireland (Cobh and Kinsale are two other picturesque destinations), or continue heading west to Killarney and the Ring of Kerry, where you should plan to spend two nights.
This picturesque southwestern corner of Ireland is where you'll find the Wild Atlantic Way,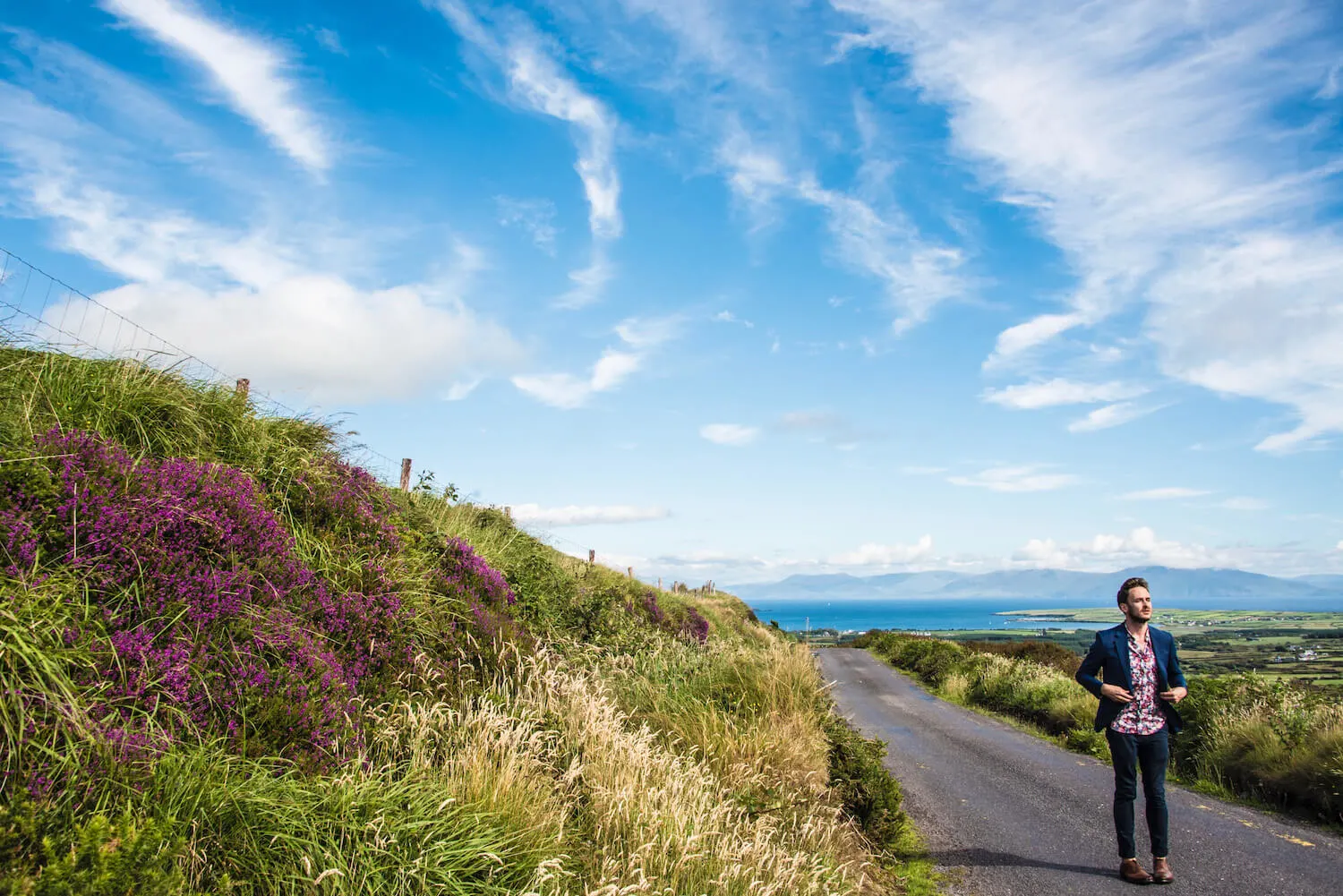 home to not only the famous Cliffs of Moher,
but also the gorgeous Dingle Peninsula and Skellig Michael Island (which was featured in the latest Star Wars films). Spend between 1-2 days driving from Killarney to Galway and head back across the country to Dublin if you're pressed for time. If you're schedule's a bit more flexible, you could choose to continue north and east around the country's coastal perimeter to Donegal and Belfast (in Northern Ireland).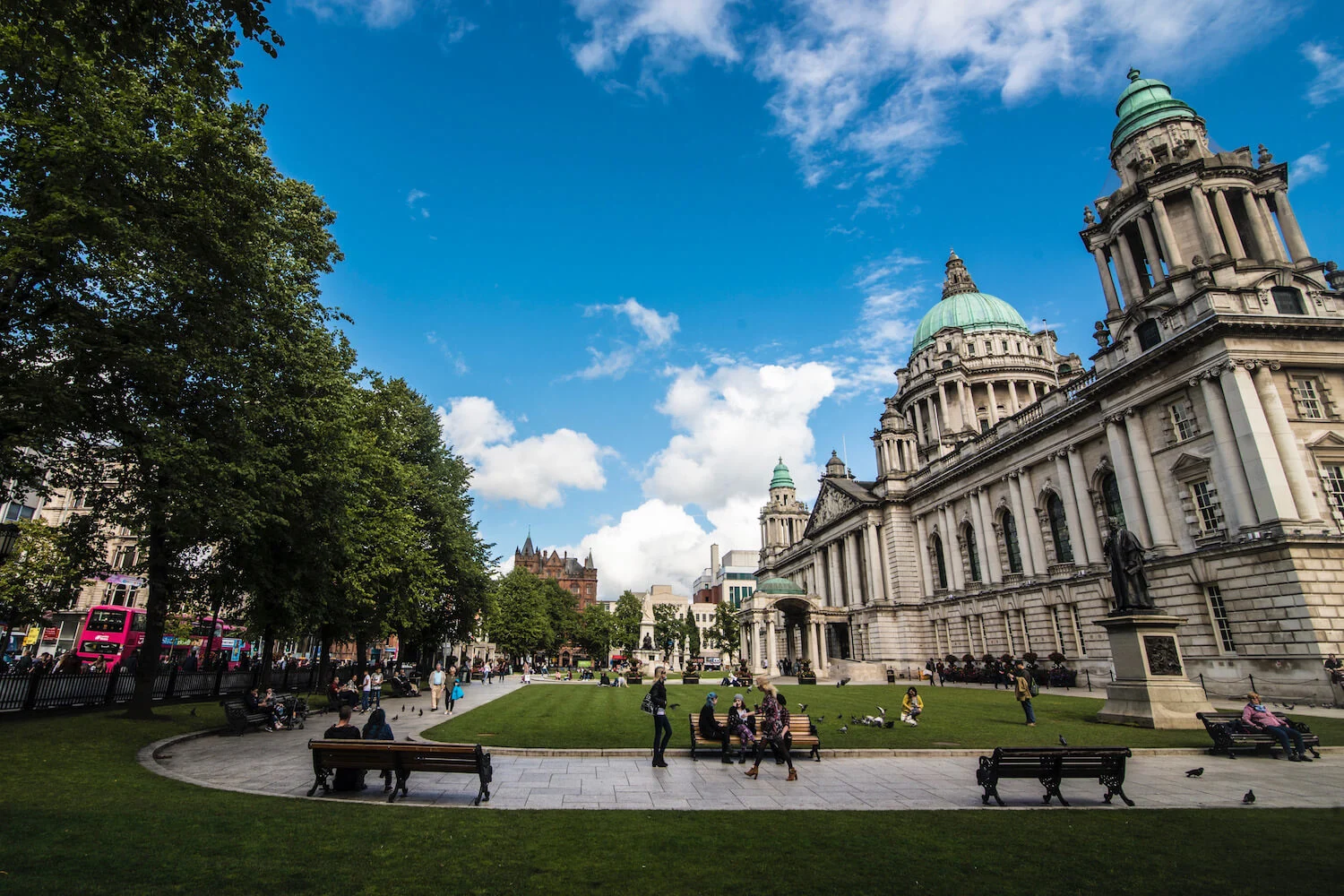 Is Ireland Expensive?
Of course, flexibility isn't always advantageous in Ireland, particularly if you're visiting in summer. B&Bs and hotels are in somewhat short supply in Ireland, and while you'll probably be able to find a place to stay if you don't book it in advance, there's a pretty good chance it will be low quality and high cost.
In general, Ireland is a relatively expensive place to travel, particularly when you consider it's among the EU's weaker, poorer economies. At the very least, expect to spend (and this is if you stay in hostels, ride buses and keep drinking to a minimum) 50 euro per person per day. If you take a road trip and stay in B&Bs, even basic ones, plan on doubling that figure—or, more likely, multiplying it by an integer larger than two.
The Bottom Line
Ireland is a mainstream destination, but it isn't necessarily an easy one. By having a clear idea and where (and when) you want to go and how you want to travel, and by creating a realistic budget, you can make sure your first trip to Ireland is one for the record books—and, more important, one that's not your last!
---
Author Bio: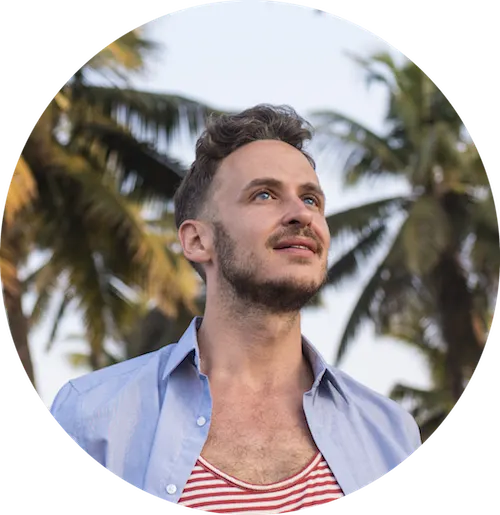 Robert Schrader is a writer, photographer and creator of the popular travel blog Leave Your Daily Hell, where he writes not only about Ireland, but more than 80 other countries as well. Follow him on Facebook and Instagram.
If you enjoyed this post, please consider pinning it using the image found below:
Travel writer and owner of the blog. My work has been featured on Fodors, Eater.com, International Living, and Great Escape Publishing, among many others. My story? Nearly six years ago, I left my job at an Oklahoma City law firm and embarked on a journey around the world. At the time, I thought I would only be gone for 6 months, but the more I traveled, the longer my bucket list became. Flashpacker describes how I travel. Rather than traveling as the normal world wise backpacker and staying in hostel dorms, I prefer a more comfortable experience, and typically stay in private rooms, take Ubers instead of taxis, and now use a suitcase instead of a backpack. Foodie, on the other hand, describes one of the key reasons why I travel. I love to pick a central "base camp" and then explore the surrounding area, really immersing myself in the culture and interacting with the people, and enjoying and exploring the food of an area is an essential part of this experience.