Located in the north-central part of Alabama, Birmingham is the largest city in the state. Both geologically and metaphorically, this city harmonizes with diversified locales and serves a great traveling experience.
The town flourishes with luscious mountains and significant arenas covering miles of greenery.
Get a hold of the city's history at Birmingham's Civil Rights Institute. Birmingham plays a very prominent role in the USA's civil rights movement.
On weekends, go sightseeing, explore the wildlife and the scenic beauty of this city through railroads. As an artist and art lover, visit the Birmingham Museum of Arts to explore more than 26000 historical, contemporary, and modern artifacts and remnants.
There's a lot to do in Birmingham, and I think we should leap at the chance to enjoy ourselves here without wasting any time.
Amid the uncanny streets of Birmingham, I came across multiple fine dining options as well. Birmingham boomed with delicious food and an extravagant interior.
With over 27+ international food varieties, the city will give you a cultural cuisine tour of multiple countries on a single piece of land. That's not all; Birmingham has over five MICHELIN-STARRED restaurants!
I was bound to eat in a city so famous for its eatery scene. Here's what I found—my personal ten favorite Birmingham restaurants, Alabama.
Best Birmingham Restaurants
2007 11th Avenue South // +12059393221
Chez Fonfon is a French restaurant and cafe situated on the southside of Birmingham, built to serve delicious French food. I noticed Chez Fonfon not only served mouthwatering platters, but they were the healthiest of their kind.
Chez Fonfon has been a bustling restaurant since 2000—serving a broad category of dishes with unique French flavors. Its romantic ambiance and vintage furniture will surely lead you to a Paris-ish experience.
What caught my eyes? Chez Fonfon's outdoor patio— a quaint, romantic venue adorned with a natural canopy of trees, plants, greenery, and warm lighting. It's a perfect venue to make your dinner date night memorable.
Not only the outside patio, but FonFon's antique furniture and eloquent inside dining scene is no less; it gives away a classy dining experience.
Hamburger fonfon with comté and Pommes Frites, coconut cake, steak fries, and escargot are the top-rated dishes and desserts on the menu. This restaurant also has a dedicated bar with generous servings of different wines. The drinks, especially cocktails, will surprise your taste buds with unique French flavors.
To avoid the line, make a prior reservation with the restaurant. Chez Fonfon also offers pick-up services for you to relish French cuisine outside in the city.
I would still highly recommend visiting the restaurant for a hearty dinner. The nights are especially beautiful at Chez Fonfon's outside patio.
721 Broadway St. // +12058719622
"There's nothing more romantic than Italian food."
—Elisha Cuthbert.
I do agree with this sentence—Italian food is cooked with delicacy and passion. The art behind their recipes, food presentation, diverse varieties, and exotic flavors had me coming back to Gianmarco's.
Gianmarco's has been one of the top-rated and notable Italian restaurants in Birmingham and the state since 2003. The rustic furniture, old-school venue, climbers naturally decorating its exterior, and low-lit interior make Gianmarco a perfect place for late-night dinner dates and lunches.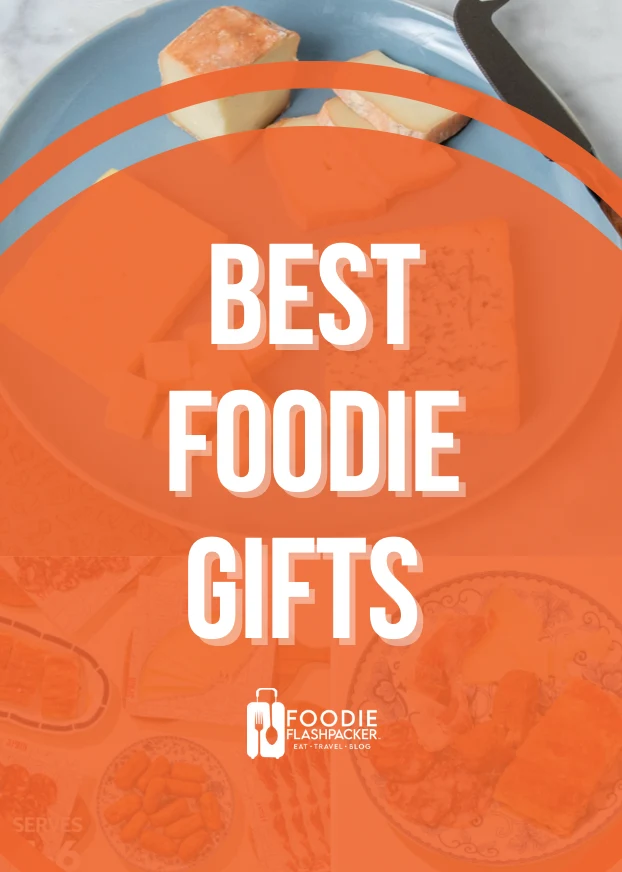 Are you a real foodie? I've compiled a list of the best foodie gifts you can get for yourself and your closest ones. Cheese, meat and sweets subscriptions, and some classic must-have foodie gadgets.
I love Gianmarco's service because they are serious about their customer's allergies and food-specific details. Please note: due to COVID-19, the restaurant is only open for prior reservations and bookings. You will have to book a table one or two weeks before the date.
Gianmarco's menu is extensive, so be ready to enjoy every Italian delicacy that there is—antipasti, pasta, salad, main entrees, sides, pizza, and Italian desserts.
If you have not been to this restaurant, you are surely missing out on the opportunity to taste their famous Carpaccio— a dish made using beef, chicken, and Parmesan. During your visit, don't forget to order their burrata and bresaola with traditional Caesar, Paccheri Bolognese, and pistachio-goat cheese crusted rack of lamb.
To end your dinner with a sweet delight, order Italian dessert—Bombolini and flourless chocolate torte.
I enjoyed visiting Gianmarco again because it was a family-owned local business serving quality local delicacies.
1115 Dunston Ave. // +12057453920
Birmingham is especially famous for barbeque, and Saw's Juke Joint is just the right place to taste their popularity.
The Saw's Juke Point barbeque is so luscious that MEN'S JOURNAL declared it the "Best Barbeque in America!"' That's saying a lot! This place is situated on the outskirts of Bermingham. After gaining popularity, Saw's installed a massive live music system to their serenity.
The concept of adding the juke culture hit the bull's eye, and hence it shortly became trendy in the whole town.
At Saw's Juke Joint, my favorites were the chicken sandwich and smoked wings. For dessert, the banana pudding was a delightful experience.
If you are looking for a restaurant where you can enjoy yourself with your friends and dance, or you want to taste the finest BBQ in the US, this is your spot.
Saw's restaurant has a very homey vibe with graffiti, an intimate dining area, and a rustic interior. It might not be a perfect destination for lavish dates, but definitely a delicious stop for a group of friends—it's cozy and old-school.
2240 Highland Avenue South // +12059391000
Italian cuisine features savory, vibrant, and full-flavored recipes cooked with delicate and locally-sourced ingredients, which is probably why I love Italian food so much.
Bottega is an Italian Restaurant—it's special because it brings beverages directly from Venice and Palermo. This place came into existence in 1988 in the historic Beaux-Art building. Since then, the restaurant has been serving deliciously smoky pizzas cooked on their traditional wood-fired ovens.
Bottega's ambiance is quite sophisticated—its walls and interior bloom with classic art and wallpapers that contrast beautifully with the dark wooden furniture. Bottega also features an outside patio for an open-roof dinner.
Grilled swordfish and scallops are their star dishes on the menu. I'll vouch for Bottega's tiramisu, chocolate budino, and seven-layer coconut cake for dessert.
Still not satisfied? Then try their rich, flavorful wines from Italy. Also, it is closed on Sunday and Monday so plan your date for the weekdays.
4673 US-280 // +12056373658
There's a sweet tale behind Eli's Jerusalem Grill's establishment—Eli Markshtien (the restaurant's owner) moved to Bermingham from Israel with his family. Unable to find a single Israeli restaurant, Eli decided to start his own eatery with his grandmother's recipes.
Gradually, this place became a famous hub for individuals who relished Israel's unique taste and flavors.
Eli's Jerusalem Grill serves traditional and cultural country food with middle eastern flavors and hand-crafted desserts.
Furthermore, their menu also includes wild-caught fish, soups, salads, chicken, and grass-fed beef and lamb. Among them, my favorite delicacies were:
Shawarma (a meat combination cooked on the rotisserie).
Sauteed mushroom hummus (a middle eastern staple).
Kabob
The restaurant is exclusively famous for its ancient staple recipe and ,house-brandhomemade pitas.
Also, locals dearly relish their delicious mix of crispy and chewy Falafel—the most ordered item in their dining that you should try.
Restaurant At The Summit Birmingham, AL
4 Perimeter Park S // +12059681597
Perry's Steakhouse and Grille is a lavish restaurant in the town and for all the good reasons—steak, grilled food, and their ambiance! It's a huge venue offering delicious cut meat, an extravagant interior, and availability for the last twenty years.
This place is a top-notch restaurant for expensive dates and mighty business dinners. Their menu is huge and presents artist prime steaks platters, seafood, wines, tableside presentation, upscale lounge, and live jazz.
Whether you wish to treat a hundred colleagues or want to spend some time with your family—Perry's Steakhouse has every amenity set to fulfill your demands.
Perry's Famous Pork Chop is meaty heaven to relish—slow-smoked for six hours on a pecan-wood rotisserie and seasoned with their secret ingredients and signature herb-garlic butter.
There's a reason why Perry's Steakhouse holds the Best Steakhouse in Birmingham and Best Overall Restaurant award. That's not all; this chain restaurant has been given hundreds of awards in different cities.
Perry's Steakhouse does remind me of this one quote, "Have glitter in breakfast and sparkle all day." Their dinner, dessert, and wine truly were the finest glitter I had in a while.
Apart from steak, I would recommend the symphony kabob with salad and chutney and spaghetti squash primavera (a vegan delight). For dessert, go with Rocky Road bread pudding!
103 Summit Boulevard // +12052629463
Are you a steak lover? Well! Fleming's Steakhouse is indeed among one of the best. Fleming's serves a wide variety of high-end steak dishes, seasoned prime beef, an exceptional collection of wines, plant-based delicacies, and savory seafood dishes.
Whether you want to enjoy dinner with your friends on special occasions, spend a memorable date night, or host a business dinner, the restaurant won't disappoint you! Also, they provide a home delivery so you can enjoy the classics of Fleming's in your comfort.
Prime Bone-In Ribeye and Truffle Poached Lobsters are the two must-try dishes at the restaurant. Their Carrot Cake and Chocolate Lava Cake made me fall in love with sweet desserts all over again!
The restaurant is a cozy delight with candles, warm lighting, hospitality, and retro furniture.
2211 2nd Ave. N. Birmingham // +12058683737
Are you craving Mexican food? Take a trip to El Barrio restaurant and bar; that's what I did. It is situated in the heart of Birmingham.
The ambiance of this place is cozy and pleasant with multiple warm lights, a casual dining scene, and breathtaking wall art on its sides. The creative painting adds a bizarre yet eye-appealing glamor to the restaurant. Overall, the environment of this place is more traditional and authentic. If you want a cultural reminiscence, you will enjoy dining at this specific venue immensely.
Hey pal! Do yourself a favor and order their most acclaimed chicken enchiladas—made with sweet peppers, cotija, red rice, pickled onions and green tomatillo or red chipotle sauce. Also, don't forget to try their chips and salsa, vegan tostada, and spicy margarita.
725 29th St. S. // +12057159300
Pizza and beer aren't just food; they are emotions of every wild college party, school event, and family gathering. Slice Stone Pizza's taste will take you back in time.
Tracked down at the Southside of Birmingham, this place gives away an aesthetic privilege of Alfresco dining— you can enjoy the perks of nature with the mouthwatering pizza servings and tons of craft beer while admiring the vintage lakeside district.
Explore their ancient, brick-facade exterior and vintage neighborhood while enjoying many locally-cooked pizzas and beverages.
My favorites from Slice Stone Pizza & Brew are the Great Pizza, House Cheese Blend Pizza, Little Piggy, and delicious candied Soul Pie.
What's so special about their pizzas? For one, they are baked traditionally under a stone oven with fresh and local ingredients. Furthermore, the Slice establishment never fears trying new recipes, ingredients, and experiments.
For the same reasons, you will always find something new on their menus. What else does the world want at a restaurant? Well, I know the answer—quick service. Trust me, they deliver your order fast! Although I don't mind waiting for my food, fast delivery does make everything so much better.
2301 Richard Arrington Jr. Blvd. N // +12055888333
Texas De Brazil is a restaurant that serves Brazilian-style Churrasco cooking with an outstanding level of hospitality. Churrasco is a process where a dish (mainly steak) is roasted over wood or charcoal flame.
The restaurant will amaze you with its unique Churrasco-style steak, pork, chicken, Brazilian sausages, chef-crafted salad bar, and grilled meat. With delicious food, the venue was quite a pleaser as well—vintage and extravagant.
Apart from Churrasco as their specialty, I highly suggest ordering their filet mignon steak, lamb chops, and house brand red wine. The red wine will suit any beef just fine.
Also, have a bite of their famous chocolate mousse cake and carrot cake as a delightful end to your meal and the night.
Their amenities include a bar on-site, an outside patio, and a fine indoor dining setting.
FAQs
Where To Eat In Birmingham, AL?
As said, Birmingham proffers multiple international cuisine and delicacies. You will come across a wide variety of non-vegetarian, vegan, gluten-free, and BBQ food while strolling the city.
In this list, I have explored and mentioned ten great restaurants in Birmingham, Alabama. Apart from these ten eateries, don't forget to wander in the streets and relish what the vendors have to offer.
What To Eat In Birmingham, Alabama?
To name a few, start with Birmingham's BBQ restaurants. The city is especially famous for seafood, such as oysters, shrimp, and grits. Given the number of steakhouses in Birmingham, you are bound to have their steak and other meat varieties.
Fast food at Travis Chicago-style truck
Rolled ice cream
Conclusion
I know why Birmingham is called the "Magic City"—it's not just because of the incredible history and evolution behind it, but also because of the fantastic dining setting and restaurants it holds.
It is nearly impossible to surmise all the delicacies and restaurants in the town, but here are the top ten restaurants in Birmingham that took me by surprise.
I just recalled Dorothy Day's saying, "Food for the body is not enough. There must be food for the soul." Birmingham, Alabama's restaurants and dishes will definitely soothe your soul and offer you blissful contentment.
Visiting other destinations in Alabama? Check out our other guides:
---
Which of these Birmingham restaurants will you try first? Let us know in the comments section below!
Igor Jovanovski is an aspiring digital nomad, travel blogger and graphic designer who really loves food. He also has a creative side, and he works as a freelance graphic designer in his spare time. He has traveled across Europe quite a few times since he was young and recently started his mission to visit every country in the world! Igor's favorite thing about traveling is the way he gets to know new people, food, places and cultures.
This exciting experience helps him create his own stories and make memories that will last forever