Adorned with powdery, sun-drenched beaches, one of the world's most beautiful harbors, and multi-hued bluish crystalline waters, St. Thomas is one of three of the U.S. Virgin Islands located in the Caribbean Sea. This magnificent region is blessed with so much natural beauty, it's utterly breathtaking. No wonder these best St. Thomas restaurants draw so much attention– they are literally located in paradise!
The mix of cultures provides the island with a unique Rastafarian laid-back charm. And to the delight of visitors, the island also sports an eclectic mix of tantalizing cuisines, served up in a wide variety of the best St. Thomas restaurants.
Interestingly enough, in Virgin Island households, food doubles as a means of sustenance and as a metaphor for life lessons. We were drawn to a sign near the door of one of the St. Thomas restaurants that read "When coconut falls from the tree, he can't fasten back." One of the natives said it meant that "some things can't be changed or reversed." Isn't that the truth?
Restaurants are scattered throughout the island, though most are located in the east and northeast sections of St. Thomas. Here are some of our favorite places to dine, drink, and delight in the amazing bounty of the islands. One word of advice is that reservations are highly recommended, as visitors are returning and several post-hurricane restaurants have yet to open. But don't let that deter you from trying these seven best places to eat in St. Thomas.
While in St. Thomas, don't miss out on activities that will help immerse yourself in the city (hurry while they're hot!):
Also, looking for what to do in between meals? Check out this list of things to do in St. Thomas with options to please the entire family!
7 Best St. Thomas Restaurants
Bld-15 Watergate Villas, Bolongo Bay // (340) 775-2081
No matter how many times we've been to St. Thomas, we always dine at Mim's – and for plenty of good reasons. For over two decades, this dinner-only casual oceanfront restaurant with a romantic seaside ambiance has been serving up fresh fish and other seafood and island specialties.
Lobster is one of those specialties, but we can also highly recommend the Snapper Almondine, lightly dusted with flour and then sauteed and encrusted with toasted almonds and served in a ginger-horseradish sauce accompanied by a baked potato and roasted vegetable medley.
I am a pasta lover, so when I saw their extensive pasta menu, I was really excited. Our lovely server suggested the Shrimp & Crab served in a lobster cream sauce. Yep, it was to die for…
With amazing views, top-notch service, and mouthwatering dishes, it's no wonder we always come back to Mim's, one of the best St. Thomas restaurants.
5600 Royal Dane Mall // (340) 774-6604
Located in the heart of historic Frenchtown, Gladys' Café serves up casual Caribbean cuisine for breakfast, lunch, and dinner in a lovely colorful setting. Local artist's paintings line the brick walls of the restaurant and are available for purchase. The food here is fresh and amazing, and the service outstanding.
We came in for lunch and drooled over the Grouper Filet, pan-fried Creole-style with local fungi (cornmeal mixed with okra), fresh veggies, and plantains. Jerk-grilled Mahi-Mahi on a toasted bun was another winner, served with lettuce, tomato, and chips. You'll find plenty of menu options at one of the best St. Thomas restaurants.
Gladys' is also known for their homemade award-winning hot sauces – so popular, they can be ordered on line for shipment to the mainland. Word of warning, they are HOT, but are they ever good. My personal favorite is the Mango!
7338 Estate Bakkeroe // (340) 693-4800
Tired and hungry on the day we arrived in St. Thomas, we decided to head down to our pool bar-restaurant at Marriott Frenchman's Cove and grab a late lunch until our villa was ready. That dining experience was such a delight we also ate there on our last day before heading back to the airport.
First, the setting is spectacular. Sunset Cove is open-air with all tables facing the pool or ocean. The restaurant features breakfast, lunch, and dinner entrees, and everything we had here far exceeded expectations. This is not ordinary pool bar cuisine.
Our favorites (along with some creative island libations) included Mahi Fish Tacos with island slaw served in flour tortillas and topped with a cilantro lime sauce.
Nachos Supreme with beef is a stacked-high and loaded tortilla chip platter with cheddar jack cheese, black bean salsa, jalapeños, shredded lettuce, tomatoes, sour cream, and salsa. Though it's listed on the starter menu, it was large enough for four of us to share. Lastly, the Mango Habanero wings were spectacular.
If you are looking for beach-front restaurants in St. Thomas, don't overlook the Sunset, it's one of the best St. Thomas restaurants.
7091 Estate Mafolie // (340) 774-2790
This acclaimed St. Thomas mainstay has been serving visitors and islanders since 1952. Perched 866 feet above sea level and located at the boutique Mafolie Hotel, views are breathtaking from every table, especially for those seated right on the rail. It's the perfect setting for a date night.
Dinner each evening features dishes from the land and sea, along with appetizers, soups, and salads. I loved the Mafolie Mango and Avocado Salad with mixed greens, carrots, with a carambola (star fruit) vinaigrette. Shrimp, chicken, mahi, or tuna can be added for an additional price. I selected the shrimp which was a perfect accompaniment to the salad.
My partner selected a Spicy Tuna, with sweet chili, Japanese seaweed, mashed potato, plantains, and assorted vegetables. Entrees were beautifully prepared, and again, day and nighttime views here just can't be beat.
Among all best St. Thomas restaurants, this one should be on your short list for fine dining in St. Thomas.
5143 Palm Passage // (340) 714-7373
A cobblestone walkway leads to this lovely Spanish-inspired restaurant open daily for lunch and dinner.
We popped in for lunch, and what a wonderful foodie experience it was. The café's specialty is tapas and the selection is impressive.
We started with the Champinones Ajillo, sauteed garlic mushrooms, and then shared what we heard was one of the restaurant's top choices, the Paella Valenciana. This traditional Spanish dish with Saffron rice cooked with fish stock, chicken, calamari, shrimp, mussels, and clams was superb. And believe me, there's plenty to share.
Save some room for dessert as the Banana Blueberry Bread Pudding is to die for!
If you love to experiment and try different, diverse, and unique foods, Amalia Café is where to eat in St. Thomas. It's one of the best St. Thomas restaurants for a reason!
1331 Estate Taarneberg // (340)-643-8366
Just recently reopened under a new name, Deck with a View at Bluebeard's Castle (formerly Room with a View) sits high on a hillside overlooking the twinkling lights of downtown Charlotte Amalie and the cruise ship harbor.
The open-air dinner dining experience also provides exceptional views overlooking Long Bay's beautiful yacht harbor. Gentle evening breezes were a welcome accompaniment to a balmy summer sunset.
Though the menu isn't extensive, it's well-planned and artfully presented. Since this was our first dining experience here, we sought our server's recommendations and are glad we did. Soup du Jour was a big hit –a cream of asparagus with lumps of crab meat, and Gruyere cheese.
Berkshire Porterhouse Grilled Pork Chop served with Anson Mills farro risotto with walnuts and parmesan, baby carrots, and a Marsala pork stock reduction was unbelievably tasty and tender.
Sou Vide New York strip was another winner. The New Zealand grain-fed black Angus beef was cooked with garlic-herbed duck fat compound butter, cut into four generous pieces, and served over crispy smashed fingerling potatoes and asparagus.
For romantic dining, this place takes the cake, and truly is one of the best St. Thomas restaurants!
6500 Red Hook Plaza // (340) 779-2080
I know there are fancier restaurants on the island, but everyone should make at least one visit to the renowned "parking lot" eatery Duffy's Love Shack. It's a rite of passage. If the floating bubbles don't attract you to this zany eatery, their lime-green shutters and boisterous island rock music will for sure.
Located literally right on the edge of a parking lot in Red Hook, where the ferries depart for St. John, Duffy's tropical concoctions are super fun. You won't find a better Painkiller on St. Thomas.
Comprised of dark rum, pineapple juice, orange juice, and a healthy dose of cream of coconut, it's then topped with sprinkled nutmeg. It will cure what ails you but be careful, they've been known to bend a few knees!
Duffy's doesn't call itself a lunch and dinner restaurant but rather a "bar that serves great grub." What's good? Well, instead of main entrees, we usually order an array of little bites to share with our family. Coco Loco Shrimp is a coconut shrimp with a pineapple jalapeno marmalade dip. Jamaican Jerk Nachos are piled high and great with jerk chicken.
We highly recommend the Polynesian Pu-Pu Platter with sweet and tangy Fiji wings, Asian beef skewers, sweet plantains, teriyaki riblets, shrimp gyozas, and rum-soaked pineapple.
You will find all the menu items unique and delicious at this iconic St. Thomas restaurant.
---
Which of these St. Thomas restaurants do you most want to try? Let us know in the comments section below!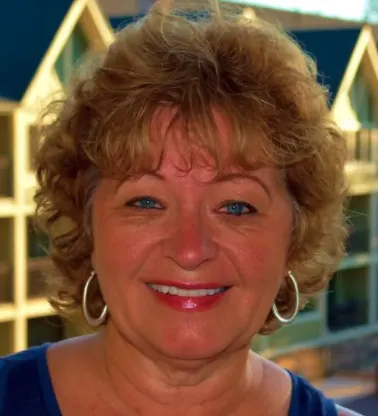 Noreen Kompanik is a Registered Nurse and San Diego-based travel writer and photographer. Over 400 of her published articles have appeared in 38 different digital and print publications. She especially loves writing about family travel, luxury travel, food, wine, coffee, history and travel writing and shares these articles on her travel website What's In Your Suitcase.