In terms of restaurants, Cleveland has always been regarded as an overachiever. Twenty years ago, chefs like Michael Symon, Karen Small, Zack Bruell, Dante Boccuzzi, and Doug Katz created a culinary revolution that put the city miles ahead of similarly sized Midwestern towns.
Chefs of that generation begat other chefs, who in turn seeded the landscape with a vibrant pool of talent. As a result, it has been a foodie farm system that has been delivering benefits to residents and tourists for years.
There's no shortage of places to eat in Cleveland — and we're not just talking about typical American-style restaurants or your usual burrito joint. Instead, we're talking Mediterranean, Greek, Italian, Cajun, and Thai. That's why I've compiled this list of the best restaurants in Cleveland for you.
There's something to suit every taste, from small coffee shops to large restaurants. Whether you like pho or pad thai, dim sum or paella, here you can find food from around the world.
Like a lot of things, once you've been to Cleveland, you start thinking about how hard it is to figure out where to eat – particularly because you – like most visitors – find yourself within a five-mile radius of the city's central neighborhoods.
The good news is that there are a lot of great places to eat around there, and the next time you show up, these ten restaurants should be at the top of your list.
Table of Contents
10 Best Restaurants in Cleveland
1835 Fulton Rd., Cleveland // +12166942122
Eric Williams has perfected modern Mexican cuisine for many years in his fun and funky Ohio City bistro.
The two-level restaurant, set inside a restored Colonial, has a main floor bar and a second-floor dining room.
Both locations are ideal for enjoying creative and appealing Mod-Mex food, like guacamole topped with smoked trout, tamale dumplings, roll-your-own carnitas tacos, and pepita-crusted trout.
A great blood orange margarita can be found at Momocho, but it's the tequila and mezcal list that makes this restaurant special. In addition, the spacious patio of Momocho is the perfect place to relax on a warm night.
2058 W. 25th St., Cleveland // +12163316961
The Avo Modern Mexican building looks like an old grocery store. It's made of red brick, centered with a stucco overhang. Today, it houses one of Cleveland's hottest restaurants.
Among the choices at Avo Modern Mexican are shrimp, chorizo, chicken fried in avocado, barbecue, and ground beef, with the toppings overflowing from a corn tortilla.
This dish combines red cabbage and radish slaw with chipotle-garlic aioli, heirloom pico de gallo, cilantro, and queso fresco for a perfect balance of sour and sweet.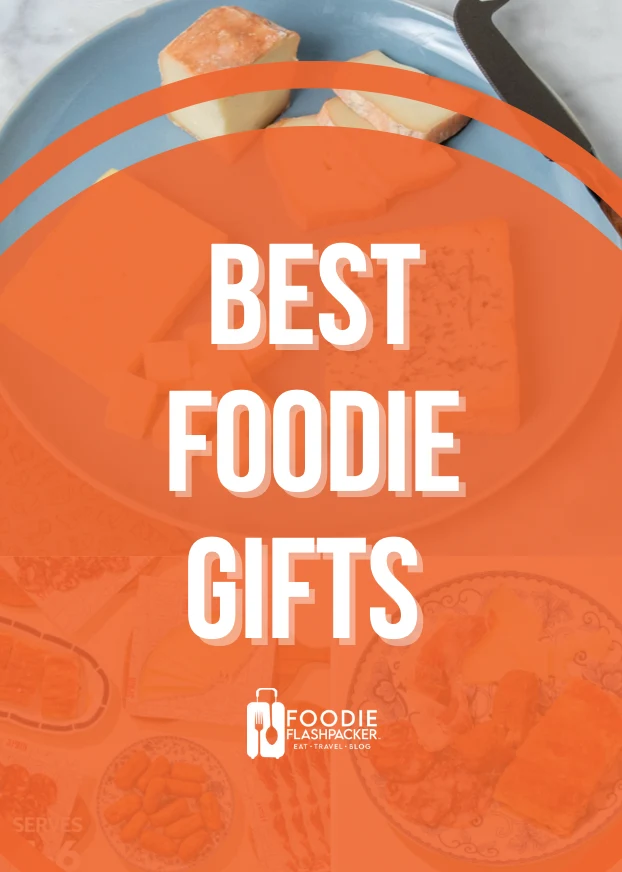 Are you a real foodie? I've compiled a list of the best foodie gifts you can get for yourself and your closest ones. Cheese, meat and sweets subscriptions, and some classic must-have foodie gadgets.
Appetizers include guacamole mixed with honeycomb and candied pecans, as well as honey, honeycomb, and honey.
You can also enjoy great entrees such as the Burrito Colorado, filled with flank steak and rice braised in chili sauce, topped with cilantro and fundido, Mexican-style queso. Definitely a must-try amongst the best restaurants in Cleveland.
2173 Professor Ave., Cleveland // +12167131741
With the addition of Bar Oni, Clevelanders experienced something totally refreshing when it came to the fine-dining scene.
Matthew Spinner's Eastern-bloc roots are evident in his cuisine, but instead of rehashing traditional dishes à la Josef Centeno's Atla in Los Angeles, Spinner is taking familiar flavors and techniques and applying them in a fast-casual environment that's approachable to everyone.
What he misses in elegance, he makes up for with gutsiness and this restaurant deserves its place amongst the best restaurants in Cleveland.
With a focus on yakitori or grilled chicken skewers and sandwiches, Spinner offers a selection of simple dishes, from shrimp dusted with candy powder to a burger covered in a house-made spicy chili topped with wasabi mustard.
Takoyaki fritters are also smothered in sugary kewpie mayo, scallions, pickled ginger, and smoked fish flake for an enigmatic snack that shines in late-night get-togethers.
1975 Lee Rd., Cleveland Heights // +12169323333
Chimi, the new restaurant from Marcie Turney, is a shining example of one of Cleveland's growing culinary strengths, South American fusion. It's not quite Peruvian, not quite Ecuadorian, not quite Mexican. Instead, it's something familiar yet subtle and fresh, all at once.
The dining room is well-lit and spacious. We enjoyed our food so much.
Chimi has a great ambiance and attentive servers who will happily help you with any questions or needs that may arise.
Small plates on the elevated menu are substantial, but that allows for exploration. Chayote squash with burnt orange segments and coconut is a great option when you're in the mood for something special.
With your meal, you can enjoy grilled Peruvian chicken seasoned with aji sauce. The short rib barbacoa is what you need if you want something that falls apart at the touch of a fork.
777 Starkweather Ave., Cleveland // +12166227773
Despite its name, Lucky's Cafe is definitely a fantastic place for brunch and lives up to its decadent offerings. What Lucky's does differently is focusing on the use of fresh produce and baking from scratch and making food that is flavorful and varied.
Chef Heather Haviland regularly sources eggs, dairy products, produce, meats from local farms, and almost exclusively uses local products on the menu.
Breakfast burritos filled with all the goodness and sweetcorn waffles topped with strawberry compote are just a few of the favorites here.
On the weekdays, the menu, while still tasty, is trimmed. A parking lot adjacent to the restaurant has plenty of seating outside.
3106 St. Clair Ave. NE, Cleveland // +12166213760
The restaurant is named after its founder, Joseph Slyman, who began serving corned beef sandwiches out of his grocery store in the 1940s. His nephew Marvin Slyman bought the place in 1962 and donated the building to the Historical Society of Greater Cleveland in 1974.
Today, Slyman's still has its original menu, albeit expanded with Swiss or pepper jack sandwiches on hearty rye with a hefty rack of fries.
And with any barbecue worth its salt, you can expect side dishes; in this case, coleslaw made from scratch with cabbage shredded by hand.
The bustling corner carryout and deli proudly serve the rightfully legendary sandwiches, as well as matzo ball soup, potato pancakes, knishes, latkes, and gefiltes.
3030 Superior Ave. #105, Cleveland // +12167817462
There's plenty of good soup to be found in the Cleveland area, but Superior Pho made beef noodle soup its signature dish – and people are lining up even when it's not busy.
A rabid following of Pho fans has developed around a small mall tucked away in an uber-casual eatery dating back fifteen years.
In addition to a dozen bowls of soothing rice and meat broths and noodles and charred-beef goodness, this efficient operation also sells chicken cabbage salads and banh mi sandwiches, along with bubble tea and other beverages.
12413 Cedar Rd., Cleveland Heights // +12168622508
With an inviting ambiance and some of Cleveland's best small plates, Zhug offers the ultimate dining experience.
There is nothing complicated about the cuisine, but it is executed spectacularly. Peter Williams and Amaury Sanchez, Katz's closest friends in the kitchen, cook meals worthy of a king.
Despite its modern design and feel, the food makes Zhang stand out among other trendy restaurants. Katz has embraced and incorporated Middle Eastern and Turkish flavors with Arab and Mediterranean influences in his menu.
From White Bean Hummus to Bulgur Salad with Smoked Almonds to Zahtar Spiced Squash Tartlets, Zhug entices your taste buds with one brilliantly original dish after another.
Warm pita is served with fiery zhug at all meals. Creative cocktails and a global wine list round out the experience and highlight this restaurant as one of the best restaurants in Cleveland.
13133 Shaker Square, Cleveland // +12169219691
Balaton is known for having traditional Eastern-European cuisine, but its menu does have
some surprises.
This popular Eastern European restaurant has been serving authentic roasted chicken and homemade paprikash with spaetzle for more than 50 years.
The Dobos torte is heavenly for dessert. There are sturdy wooden furniture, family photos, embroidered textiles, and colorful ceramics lining the sunny storefront on Shaker Square.
While waiting for your food at the restaurant, you can check out some of the art on the walls inside, or if it is warm enough, you can sit outside on their patio and enjoy the skyline in one of the best restaurants in Cleveland.
2270 Lee Rd., Cleveland Heights // +12163214400
The Anatolia Café, located in Cleveland Heights, is a beautiful tribute to the wonderful work of Yashar Yildirim. Here are a few reasons why this Cafe stands out amongst the best restaurants in Cleveland.
You can satiate your appetite at a restaurant and wine bar that offers delicious Turkish and Mediterranean dishes.
Fresh dips, succulent grilled poultry, and aromatic stews are just a few of the favorite dishes available at this popular restaurant. You can also find pan-roasted veal liver, thinly sliced doner, grilled lamb chops, and a savory mixed grill platter.
When the weather is warm, the sprawling sidewalk patio out front is overflowing with happy diners, many of them enjoying bottles of wine from the cellar.
Frequently Asked Questions
What types of cuisine are popular in Cleveland, OH?
Cleveland is a melting pot of cultures, and the food scene reflects this diversity. Expect to find everything from classic American comfort food to international cuisines including Italian, Asian, Mexican, Middle Eastern, and more. Cleveland is also known for its farm-to-table restaurants, which focus on locally sourced, organic ingredients.
Are there any unique food or dining experiences in Cleveland?
Cleveland offers a variety of unique dining experiences. These range from dining in historic buildings, enjoying a meal with a lakeside view, or trying out food tours that take you around the city's best culinary spots. Some unique spots to check out are:
Jaja
1330 On The River
Farmer's Feast
Can I find local specialties in Cleveland restaurants?
Absolutely! Cleveland has its own local specialties. Pierogis, Polish Boy sandwiches, corned beef, and Cleveland-style barbecue are some local favorites you might find on restaurant menus. It's also known for its craft beer scene, so be sure to try a locally brewed pint!
Final Words About The 10 Best Restaurants In Cleveland
In a nutshell, Cleveland is a hospitable place for the sort of restaurants that foodies love. The past few years have been especially bountiful.
And yet, when I was choosing my ten best restaurants in Cleveland, I found it surprisingly tricky – not because it's hard to brainstorm a list of places I want to eat at right this second.
It's because so many of the dining experiences I've had lately have been so good that it's nearly impossible to fall in love with just one.
Visiting other destinations in Ohio? Check out our other delicious guides:
Igor Jovanovski is an aspiring digital nomad, travel blogger and graphic designer who really loves food. He also has a creative side, and he works as a freelance graphic designer in his spare time. He has traveled across Europe quite a few times since he was young and recently started his mission to visit every country in the world! Igor's favorite thing about traveling is the way he gets to know new people, food, places and cultures.
This exciting experience helps him create his own stories and make memories that will last forever