Consistently ranked one of the top island destinations in the U.S., Hilton Head is renowned for its wide, pristine beaches, world-class golf, scenic parks, bike trails, and picturesque coastal wetlands.
But it's also renowned for its exceptional Lowcountry cuisine—some of the most delectable dishes you'll find anywhere in the South or the rest of the U.S. for that matter. Keep reading to get our recommendations on the best Hilton Head Island restaurants.
Hilton Head is surrounded by water, which means lots of fresh seafood. But most Hilton Head restaurants also embrace the local farm and fish-to-fork movement.
These establishments are truly committed to serving the freshest produce possible during each season of the year.
It wasn't easy to select our favorites, since, to be honest, there are so many great places to dine on Hilton Head Island. But these culinary standouts are some of the best Hilton Head restaurants, that deserve top billing for their food quality, commitment to excellence, outstanding service, and ambiance. And many have quite interesting histories to boot.
Not in the mood to go out to eat? Click here to have Grubhub deliver directly from the best restaurants in town to your doorstep.
8 Must-Try Hilton Head Restaurants
1 Hudson Road // +1 (843) 681-2772
I love a restaurant with a history! And Hudson's has a lovely one.
Converted from a seafood processing plant in 1967, this eatery in a picturesque outdoor deck setting at the edge of Port Royal Sound has been a Hilton Head restaurant tradition for over fifty years.
Fresh-caught seafood is brought straight to their docks by local fishermen.
Guests get to dine on succulent oysters, shrimp, soft shell crabs, and more—all delectably prepared for lunch, brunch, and dinner. Mimosas were the ideal brunch accompaniment to our Chargrilled Oysters starter with Cajun butter, garlic, thyme, smoked paprika, lemon, and parmesan cheese.
Our gracious server recommended the Maryland-style Crab Cake Benedict made with jumbo lump crab, poached eggs, toasted French bread, and Cajun hollandaise over creamy stone-ground grits.
Yes, it was decadently amazing. Blackened local shrimp was an added treat. And let me say that I am not a hushpuppies fan. But after trying Hudson's, I am a convert!
Save some room in your tummy for Hudson's homemade Key Lime Pie —the perfect ending to a perfect meal. Reservations are not accepted, so, my advice is to get there early for your meal. The restaurant's tables go fast and for darn good reason.
Great view, great history, and a great choice out of all Hilton Head Restaurants.
11 Simmons Road // +1 (843) 842-2267
Before Hilton Head Island had a bridge, "Cap'n Charlie" Simmons would transport food, goods, and people to and from the mainland.
His fishing camp was constructed in 1955, and in keeping the history and spirit alive, the seafood restaurant operates in the very same building today.
Although it's fair to say it is much easier today than in 1955 to reach this acclaimed Hilton Head restaurant.
The historic waterfront setting is magnificent—surrounded by ancient moss-draped oaks, old fishing boats, and outdoor seating by the creek.
We could not resist sharing the lightly battered Calamari and Pickles served crisp with zesty lemon aioli and spicy tomato sauce. Delightfully different than anything we've ever had before.
Local-caught Roasted Flounder with spinach, crab meat, lemon beurre blanc, goat cheese chive risotto, and seasonal vegetables was incredibly tender and perfectly prepared.
The Daufuskie Blue Crab Cake was made with lump blue crab, slaw, fire-roasted red pepper remoulade, and topped with crispy thin potatoes.
The setting, service, and food made for one memorable evening on the creek and put Fishcamp at the top of the Hilton Head Restaurants.
140 Lighthouse Road // +1 (843) 671-2779
Nestled among the massive bearded oaks in Harbour Town, CQs serves American cuisine dinners each evening after 5 pm.
The Hilton Head Island restaurant was built in 1970 but has an older, more historic feel with its heart of pine floors, banister stairs, historic photos, and an antique bar.
We love CQ's for their choice of entrees, especially if someone in the group isn't a seafood lover. Menus change seasonally to reflect offerings from the local waters, land, and fields. Hilton Head loves its Iceberg Wedge Salads, and CQ's has one of the bests.
The kitchen will happily split it for two. Diver's Scallops here are pan-seared and served over a butternut puree, accompanied by spinach, zucchini, and squash ribbons. Tender and delicious, they truly please the palate.
My hubby continues to proclaim his Seared Ahi Tuna entrée as one of the best he's ever had. Sesame crusted and pan-seared to perfection, it's served with edamame hummus, vegetable slaw, pickled ginger, and a delightful ponzu sauce.
If you are looking for a blend of offerings, from sea to farm and pasture, CQ's is one of the best Hilton Head Restaurants.
35–A Office Park Road // +1 (843) 682-2337
"From the fields, farms, and forests of the Lowcountry," is the Nectar Farms mantra.
The venue oozes southern charm throughout its beautiful farmhouse restaurant and grounds. Foods here are prepared with fresh locally sourced ingredients for their breakfast, lunch, and dinner offerings.
We were looking for a brunch restaurant on Hilton Head and made an 11 am reservation, as both breakfast and lunch entrees are featured on the menu until 4 pm.
It's not easy to choose, but we finally narrowed it down to a breakfast and lunch choice.
Super Dave Breakfast sandwich features fried local farm eggs, two-country sausage patties, thick-cut bacon strips, and American cheese on a toasted sesame bun. Delicious and definitely big enough for two to share!
I'm more of a lunch aficionado and truly enjoyed my Chilled Shrimp Salad on house-made toasted multigrain bread topped with tomato and soft gem lettuce.
A side of organic sweet potatoes was mouthwatering. And I love that they left the skin on.
For classic American food on Hilton Head, give Nectar Farm a look. It's a worthy opponent to any of the Hilton Head Restaurants.
1 Shelter Cove Lane // +1 (843) 785-3030
This award-winning restaurant with exceptional Shelter Cove Harbour views features fresh catch seafood, prime steaks, and a sophisticated atmosphere.
Serving daily dinner and Sunday brunch, both its small and large plates are perfect for sharing.
The wine offerings are impressive and the extensive menu doesn't make it easy to choose. That's where a helpful, knowledgeable server makes all the difference.
Grilled Pork Chop, served bone-in over truffle risotto, with asparagus and a Cabernet demi-glaze was tender, tasty, and perfectly grilled.
I went with a daily fish special, the Pan-Seared Grouper topped with asparagus and hollandaise sauce. It was amazing!
Though the restaurant is casual, it's also ideal for a candle-lit date-night dinner out. If you are looking for a fine dining restaurant on Hilton Head, ELA's is your place. Look no further and avoid the other Hilton Head Restaurants for later.
397 Squire Pope Road // +1 (843) 681-3663
This landmark waterfront restaurant is one the best of the Hilton Head Restaurants.
Set on the picturesque banks of Skull Creek, the eatery has an expansive outdoor patio and bar, ideal for dining and live entertainment. And while waiting for a table, guests can relax in Adirondack chairs fronting the creek.
It's all about the seafood here at lunch, brunch, and dinner, though the menu offers an impressive grouping of other food types as well.
Once again, the homemade hushpuppies with spiced honey butter hit a home run. Lucky for me, it was soft shell crab season, which meant I could dine on a delightfully fresh and tender whole crab sandwich with a Cajun remoulade and served with homemade chips.
On a warm southern day, a glass of homemade Skull Creek sangria was quite refreshing.
You can't come to the Lowcountry and not have Carolina Shrimp and Grits.
And Skull Creek's was delicious. Served with sautéed shrimp, smoked sausage, tasso ham gravy, and South Carolina stone-ground grits, this delightfully rich, iconic southern treat was lick-your-plate good!
Just do the math – a diverse menu plus a great setting plus entertainment plus Lowcountry specialties equals one of the best Hilton Head Island Restaurants.
38 Shelter Cove Lane, Suite 121 // +1 (843) 341-3838
This is probably the best Happy Hour restaurant on Hilton Head Island. Diners can sit inside, on an outdoor patio, or on the restaurant's rooftop bar. Seafood reigns supreme here, as the name would suggest, but non-seafood items are also featured. The menu is extensive, from seafood to sushi, steaks to the catch of the day, prepared in multiple ways to please any diner.
Happy Hour daily from 4 to 7 offers unbelievably inexpensive brews, house wines, and mixed drinks. The menu includes oysters on the half shell, shrimp, sliders, and bar snacks like deviled eggs, margherita flatbreads, and more. Ask to sit in the rooftop bar, as views of the cove are incredibly scenic. Poseidon will bring you one of the best dining experiences in Hilton Head – try it!
32 Palmetto Bay Rd // +1 (843) 785-9273
It's no surprise this restaurant was featured on Travel Channel's "Food Paradise." Their motto of being the "island's place for Lowcountry seafood and cuisine made the way it used to be" is honestly refreshing. It's the owners' memories of growing up on the island that inspired the eatery that truly seems to be a step back in time. Their menu even features moonshine (yes, moonshine).
From appetizers and sandwich boards to salads, BBQ, and home-cookin' favorites, this charming restaurant offers a unique Hilton Head Island dining experience.
Lowcountry boils (traditionally known as Frogmore Stew) are the best, and they are packed with shrimp, smoked sausage, corn on the cob, fried potatoes, seasonal crab, and Old Bay Butter. The entrée is perfect for sharing.
Make sure to save room for a homemade dessert. We had the Banana Puddin' and yes it was enough to share, but we wish we didn't have to. The name may say Backyard, but it's out front in the list of the best Hilton Head restaurants.
Hilton Head Restaurants Final Words
Hilton Head Island offers it all. Beautiful scenery, friendly people, and perhaps best of all, some of the best Lowcountry food you'll find anywhere. The restaurants in this list are just a sampling of the best restaurants on Hilton Head; make sure you try them, and any others that suit your fancy.
---
While in Hilton Head don't miss out on activities that will help immerse yourself with the city (hurry while they're hot!):
Visiting other destinations in the area? Check out our other delicious guides: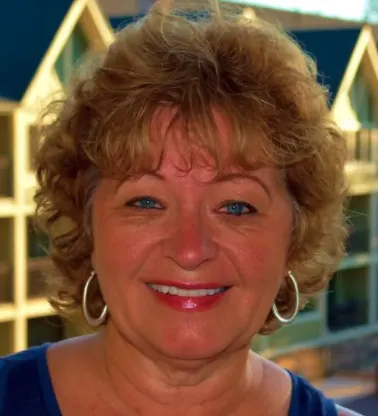 Noreen Kompanik is a Registered Nurse and San Diego-based travel writer and photographer. Over 400 of her published articles have appeared in 38 different digital and print publications. She especially loves writing about family travel, luxury travel, food, wine, coffee, history and travel writing and shares these articles on her travel website What's In Your Suitcase.