Coronado Island – the crown jewel of the San Diego waterfront. Located only 15 minutes from downtown San Diego, crossing over the magnificent arching Coronado Bridge with its dramatic curves and 360-degree views, and you're already feeling a world away from the hustle and bustle of busy city life.
Coronado is utterly charming. Possessing a lovable small-town USA feel, this beach hamlet is easily walkable, with a classy but casual vibe all its own. But this postcard-perfect community is much more than its stunning sandy beaches, palm trees, and sunsets.
For a small neighborly island, there's no shortage of places to eat. And thankfully, they vary from thatch-roofed feet-in-the-sand beach bars and breweries to chic, chef-driven local-inspired culinary treasures.
Whether you're in the mood for burgers, tacos, or fresh-off-the-boat local seafood, you'll find it in Coronado. No matter your taste or style, you'll find a Coronado restaurant to match.
Here are seven of our must-visit Coronado restaurants on the island, and all of them are hot spots.
Not in the mood to go out to eat tonight? Click here to have Grubhub deliver directly from the best restaurants in town to your doorstep.
9 Must-Try Coronado Restaurants
1500 Orange Avenue // +1 (619) 435-6611
When renowned San Diego chef JoJo Ruiz unveiled his new coastal concept Serẽa, it was to the excitement and delight of locals and visitors alike. Located at the historic Hotel del Coronado, the oceanfront restaurant focuses on local, sustainable seasonal seafood and farm-grown foods with a creative Mediterranean twist.
Open for dinner nightly, and weekend brunch, this is the sea to table dining at its finest. And you can't possibly beat the awe-inspiring oceanside views. Sixty percent of the restaurant's dining is outdoors on a tiered patio. Even open-air indoor diners are treated to stunning views.
Service is impeccable and unhurried, with well-trained servers who are intimately familiar with every aspect of the menu, from wine and cocktails to food. There's a wide selection of appetizers, oysters, sashimi, wood-grilled and flash-fried fish, along with other land and sea delights.
We recommend a sampler platter of Chef Ruiz's amazing and unique appetizers. Some of our favorites include Tuna Tartare with citrus, cucumber, avocado, pine nut, mint, cilantro, and pita chips. The ahi is top-grade and the whole combination of innovative ingredients works incredibly well together. A prime example is the Charcoal Grilled Octopus served with marble potato, red onion, sumac, olive, and red chimichurri.
Hands down, our best-loved side dish here is the Patatas Bravas. The chili garlic aioli and chive accompaniments lift this amazing potato dish to a higher plateau. Those ordering it for sharing will wish they hadn't. It's that good.
For fine seafood dining among Coronado restaurants, be sure to visit Serẽa.
1201 1st St, Coronado, CA 92118, United States // +16194353525
Visit Costa Azul for one of Coronado's most unforgettable dining experiences. Thanks to the earth tones and subdued lighting, you'll have the impression that you're sitting under a palapa on a remote island.
Enjoy one of Coronado's finest restaurants while taking in the fresh seaside breezes and salty ocean air.
It's straightforward to drive, bike, or even walk to all locations at the Coronado ferry port. Additionally, it includes a patio and a fantastic location on the water.
They have amazing white bean chili and phenomenal calamari strips, which are worth the try!
But since chili relleno is my favorite Mexican dish and it serves as an excellent benchmark for restaurants, I usually order it when I visit a Mexican restaurant.
Only here can you find Chile Rellenos that aren't battered or deep fried. I used to think that was how they were supposed to be, but when served this way, you get the amazing flavor of the chilies as well as a delicious sauce.
There are two, both large and filling, and the rice and beans complement them wonderfully. These are now my go-to Chile Rellenos, and they've ruined me for other Mexican restaurants. Yes, there is a spectacular view of the San Diego Waterfront.
1201 First Street // +1 (619) 437-4474
An elegant fine dining restaurant with a casual island vibe, Peohe's (pronounced p-o-ees) is part of the Chart House family of restaurants. Its spirit of aloha and dazzling views overlooking Coronado Bay make this one of the most popular eateries of all Coronado restaurants. Reservations are highly recommended.
Nestled along the water's edge in Coronado Ferry Landing, Peohe's specializes in fresh tropical seafood dishes with Hawaiian Pacific Rim influences. Open for lunch and dinner, I have to say that this is one of our favorite happy hour restaurants in Coronado, and friends who've joined us totally agree.
Views from the spacious outdoor patio are amazing. And the happy hour menu incorporates some of the restaurant's favorite cocktails at a discount, with many appetizers at half price.
We love the Spicy Tuna and Lobster California Rolls, Coconut Crunchy Shrimp, Kim Chee Calamari with crispy vegetables, Thai Chicken Spring Rolls, Ahi Poke Nachos, and Pulled Pork Sliders. The bottom line, Coronado restaurants' list cannot be complete without this venue.
1333 1st St, Coronado, CA 92118, United States // +16194374911
The restaurant was pretty busy, but I felt comfortable with the table setting. The staff was attentive, professional, and genuinely welcoming—I am eager to return just for the staff!
The delicious Italian food is matched with a stunning view of the port and the skyline of San Diego, which has a Mediterranean feel.
It appears that Il Fornaio is very popular during the city's several idyllic Pacific coast evenings, with enthusiastic people enjoying this fantastic ambiance. Please give the views on your visit top priority!
The mixed grill Griggliata di Piesce Misto was excellent, with the additional scallops substituted for the calamari.
My lasagna Ferrarese was perfectly cooked, flavorful, and light. We ordered apple strudel for dessert, but the gelato that came with it was far superior. It is a definite must-try!
1333 Orange Avenue // +1 (619) 435-4166
This seafood restaurant group, established in 1969, has other locations throughout the San Diego region, but the reason it's one of our favorites is consistency – in its selection of entrees, excellent food quality, price point, and wonderful service.
We love the Coronado location directly across from the Hotel del Coronado. The elegant, laid-back eatery underwent a recent remodel and continues to be a popular gathering place for both locals and tourists alike.
Open for lunch and dinner, the menu is extensive. Land or sea lubbers will easily find something to tantalize the tastebuds here, from soups and salads to small plates, seasonal specials, and popular large plate classics.
We have never had anything but top-notch cuisine here, but if we had to choose our favorites, we'd have to go with the Crab Stuffed Jumbo Prawns, wrapped in bacon, broiled and served with a jalapeño white sauce, mashed potatoes, and chef's choice vegetables.
Another winner is the fresh steamed Black Mussels with a white wine saffron broth, garlic butter, and tomato. This is an appetizer dish, but large enough to serve as the main entrée. A baguette is perfect to lap up the juices, and servers will gladly bring extra.
For Coronado seafood at its finest, visit Brigantine.
1031 Orange Avenue // +1 (619) 762-1022
One of the newest eateries on the Coronado restaurant scene, The Henry blends timeless Gatsby-era elegance with a relaxed atmosphere, making dining here a very eclectic experience.
Open for breakfast, lunch, and dinner, the restaurant offers both patio and inside dining. Their iconic green and white umbrellas are a beacon to hungry diners. Our lunch menu featured appetizers, salads, sandwiches, main entrees, sides, and desserts – all so alluring, choosing was not easy.
My hubby loved his Baja Rotisserie Chicken with a spicy marinade, elote, charred jalapeno, onion a la plancha, black beans, and guacamole. The melding of these flavorful ingredients tucked into flour tortillas is quite a tantalizing experience, and the presentation is equally impressive.
My Charred Avocado Salad was amazing. With grilled asparagus, heirloom carrot, snap peas, and bok choy with toasted sesame and ginger miso vinaigrette, salad doesn't get any better than this.
We were too full for dessert; however, a couple at the table next to us raved about the Warm Croissant Bread Pudding served with toasted pecan, caramel ice cream, and whiskey raisins. They came in just for this shared delight. Guaranteed, we're on it with our next visit here.
170 Orange Avenue // +1 (619) 437-4452
Every town needs a brewpub, and Coronado is no different. Our favorite from the Coronado restaurants with this style is the Coronado Brewing Company.
The family has been brewing award-winning beer for 21 years in the San Diego area, but in 1996 they married their passion for the craft with authentic coastal cuisine and opened a brewpub eatery. Here, friends could come to chill, enjoy a great handcrafted beer, and good food in an appealing yet laid-back atmosphere.
Open for lunch, dinner, and happy hour, menu items include favorite pub starters, beachy greens (salads), tacos, burgers, sandwiches, wood-fired pizzas, and main events (larger entrée specials). Portions are pub-size large, so, sharing is quite popular. Otherwise, you'll need a to-go box.
I have to say that we've never been disappointed with anything we've ordered here. My hubby's go-to favorite is the Fish & Chips with beer-battered Alaskan cod, served with garlic fries.
Burgers are so good here but you'll need extra napkins. I love the Imperial Beach Burger with an islander sauce and all the typical toppings including a choice of cheese. Burgers are accompanied by fries and coleslaw or a side salad.
For casual but remarkable food, this Coronado brewpub is a must-try.
1166 Orange Avenue // +1 (619) 675-0041
A tribute to the French neighborhood cafés that serve as the center of social and culinary life, Little Frenchie is a charming Parisian-style bistro and sidewalk cafe that locals and visitors have fallen in love with since it's opening in May 2019. The produce is regionally sourced, and seafood is obtained from local area fishermen. Everything here is fun, fancy, and fresh.
Lunch and dinner hors d'ourvres feature French classic must-dos like the tantalizing Burgundy Escargot, Onion Soup Gratinée, and an ambitious French cheese program served on sideboards.
You'll also want to pair a French wine with your meal, and servers here are well versed in the selections. Weekend brunch is available Friday through Sunday from 10 AM-3 PM.
For main entrees, we absolutely adore include Cassoulet, duck confit, with sausage, white beans, and parsley, and Quiche, with bacon, French comté cheese, caramelized onion, and a lovely side of mixed greens.
Save room for dessert as these French confectionery creations are as magnificent as the entrees. They include Vanilla Bean Crème Brûlée, Chocolate Torte, Raspberry Charlotte Cake, Profiteroles, and for a lighter choice, a sorbet trio with forest berry, lemon, and mango. All delightfully decadent.
It may be Little Frenchie, but when it comes to fine French dining in Coronado restaurants, this place is big.
1351 Orange Avenue // +1 (619) 437-4237
Located in the courtyard of the historic El Cordova Hotel, Miguel's in Coronado is the perfect place to take a few steps off-the-beaten-path and enjoy a margarita and some mouthwatering Mexican cuisine served San Diego style. The Spanish-inspired courtyard is lush and beautiful, and the restaurant décor is fun and festive.
Though they have other locations within the San Diego environs, we love the Coronado setting; it's the original restaurant that opened in 1982. It's an ideal place for lunch or dinner, and the menu is extensive enough to satisfy everyone, and prices are reasonable to boot.
Entrees include starters, soups, salads, and traditional enchiladas, burritos, fajitas, tacos, and house plate specialties. Each item is exemplary of Mexico's finest – really, really good, and while it's hard to pick the best, we'd have to give it up for the Shrimp Burrito with sautéed shrimp, salsa Fresca, and jalapeño white sauce.
Tres Amigos is another wonderful option with three different but equally savory tacos- pork belly, chicken mole, and Ensenada, Baja-style shrimp. Simply put, you just can't go wrong here!
For a south-of-the-border flair, Coronado restaurants have Miguel's Cocina for amazing Mexican food.
While in Coronado don't miss out on activities that will help immerse yourself with the city (hurry while they're hot!):
---
Which of these Coronado restaurants do you most want to try? Let us know in the comments section below!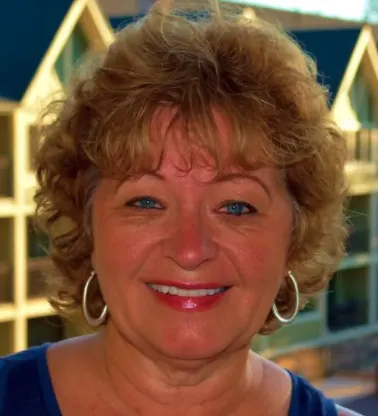 Noreen Kompanik is a Registered Nurse and San Diego-based travel writer and photographer. Over 400 of her published articles have appeared in 38 different digital and print publications. She especially loves writing about family travel, luxury travel, food, wine, coffee, history and travel writing and shares these articles on her travel website What's In Your Suitcase.