Cancun is considered to be the heart of the Mexican Caribbean. Thousands of travelers end up here every year when they visit the Yucatan Peninsula. The biggest draws for them are the white sand beaches and turquoise water.
Yachting is a big part of Cancun's appeal. It is impossible to feel a greater sense of freedom and elegance than on a luxury yacht.
Few other destinations in the world can match the wide variety of beaches, stunning islands, fishing, diving, clear water, and ideal sailing conditions of the Caribbean Islands. There are so many things to do in Cancun, that you won't know where to start!
To help you begin, let's dive into the variety of yachts and tours that are available for rent in Cancun. Unless you're hungry, which case visit my guide to the best restaurants in Cancun or follow my walking food tour!
The 5 Best Cancun Yacht Rentals
Blvd. Kukulcan 1368 // +52 998 191 6144
You can experience the pleasures of sailing across the Mexican Caribbean on a yacht for a fraction of the cost of owning one at Cancun Yachts Club.
The Cancun Yachts Club features a large selection of yachts. They offer seven types of yachts, seven types of megayachts, and eight types of boats.
In addition to their innovative design and performance, the yachts are elegantly decorated and fully equipped. There are wide, spacious cabins, plasma HD TVs, audio systems, a kitchen, as well as many extra accessories and amenities.
Whether you want to fish, dive, or sit back and relax, these yachts will fit your needs. There is even the possibility to hold a celebration here, be it a birthday, a wedding, or anything else you wish to celebrate extraordinarily.
I recommend you try their delicious food. I liked ceviche, although I have never tried raw fish before. Of course, I didn't know it was so tasty, especially when it is combined with lemon juice, onion, chili, and coriander.
Book your next yachting experience in Cancun, here.
Blvd. Kukulcan, La Isla, Zona Hotelera, 77500 // +52 998 156 6101
Riviera Charters offers fifteen types of yachts that can fit up to ten guests. Their yachts are fully equipped and include a chef on board, an unlimited open bar, diving equipment, and audio systems.
The cabins are spacious and elegantly decorated. There are also sunbathing, relaxing, and recreational areas on the yachts.
I was especially impressed by Riviera Charters Crew's hospitality. They welcomed us with their perfect Margarita cocktail. They said you always need to make time for the things you love, like drinking Margaritas.
Drinks and food of traditional Mexican origin are the focus, so their specialties are delicious tacos, guacamole, and ceviche.
You also have the chance to choose additional services, including a premium open-bar, Mariachi Band, photos and videos, and exclusive proposal organization.
Find your favorite yacht and book it now.
Blvd. Kuklucan Zona Hotelera, 77500 // +52 702 401 4284
You can explore Cancun's rich beauty from the sundeck of a luxury Riviera Maya yacht. This yacht rental offers thirty-two types of sailing and luxury yachts that range in size and type of yacht based on your interest.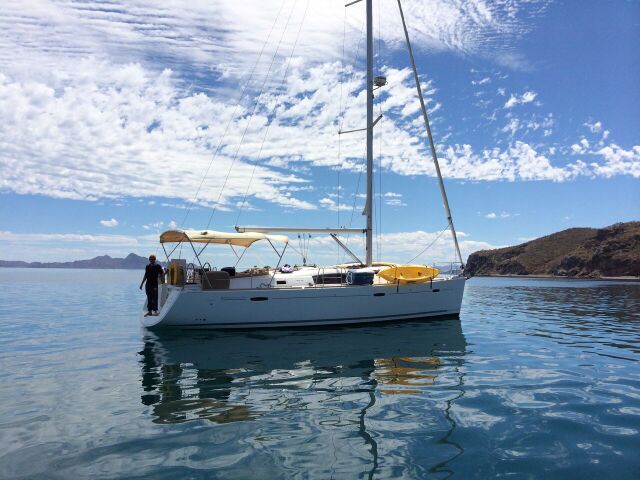 The process of putting together an event does not have to raise your blood pressure. All you need to do is hand Riviera Maya Yachts a few details, and they will return with a fun solution.
The crew can help you organize many events, such as a honeymoon, a romantic evening at sunset, a wedding, a birthday party, and everything that pops on your mind.
While not every event is easy to organize, the crew has extensive experience staging events in the Caribbean, the Riviera Maya, and Cancun.
All of the yachts are equipped with amazing audio systems, sun decks, fishing gear, diving gear, and paddleboards. They provide an open bar that includes different kinds of food, Mexican and International cuisine.
C Bahia Yanten Mz 33 Lt 9 Loc 7 // +1 800-530-9194
H20H Sun Cruises offers yacht rentals in the Riviera Maya vicinity. Depending on your group size, you can select from seven different yachts.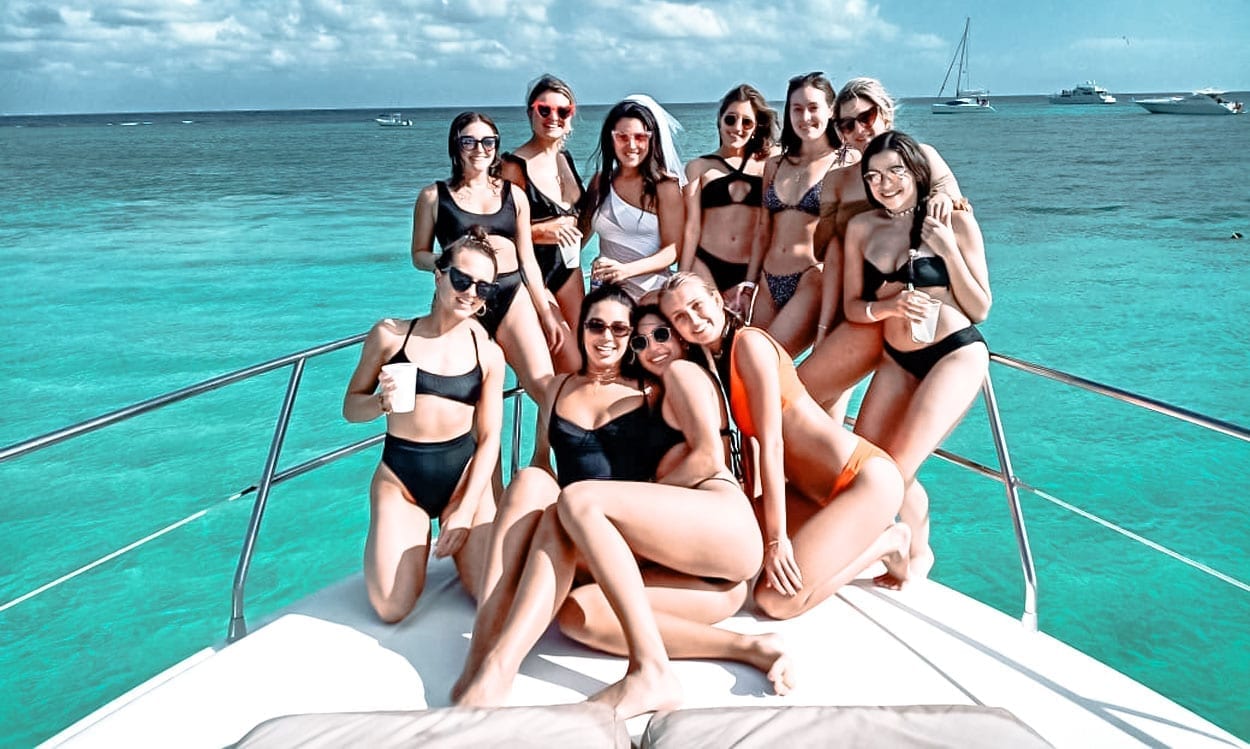 Their fleet includes yachts that are ideal for a family gathering, as well as megayachts that can accommodate up to thirty people.
The boats are spacious and fully equipped with TVs, audio systems, fishing, and diving gear.
The team at H20H Sun Cruises is proud to announce that they were awarded many Travellers' Choice Awards by Tripadvisor. I noticed that the whole crew worked very hard at being hospitable. Almost like a family, they give off an incredible amount of positive energy.
The menu at H20H Sun Cruises is extensive, offering a deluxe and a premium bar with many beverages, dishes, and appetizers.
Their motto is "When in Mexico, do as the Mexicans do," so don't wonder why they offer so many types of tequila. Try the Don Julio Anejo that has a citrusy, fruity taste. White oak barrels are used to age this type of tequila.
You can also choose additional services such as a private chef, DJ, Mariachi band, or a professional photo package.
Choose from over 30 different yachts and book your Cancun yacht today.
Fase II Av Balamkanche // +52 984 206 5601
Cancun Adventures offers a variety of yachts and activities. This incredible yachting experience will give you a glimpse into the beauty of the turquoise Caribbean sea.
You should take a boat trip to the island Isla Mujeres. It is located thirteen kilometers off the coast of Cancun, and it is a small and charming island. This sailing tour will explore beautiful locations along the Mexican Caribbean and take you diving in its warm waters. This five-hour tour won't bore you for a second!
Cancun Adventures also offers different types of tours along the Maya Riviera, because this area offers many highlights worth seeing, including the beach Playa Norte, the reef El Meco, and the Cancun Underwater Museum.
The yachts feature a wide range of amenities and services that include first-class service, delicacies, and an endless supply of drinks.
Cancun Yacht Rentals Last Words
Create magical moments that will last for a lifetime. A good example of this would be a holiday in Cancun. So, why is that, and what makes Cancun the most popular summer destination in Mexico?
It is the combination of white sand beaches and azure waters, the spectacular sunsets, as well as the lovely people that will make you fall in love with the Caribbean, just as I did.
Finally, I decided that a yacht tour is the best way to enjoy these waters and beaches and that it takes a while to find the best of Cancun Yacht Rentals.
I hope this article will help you with that.
Thank you for following me through the whole guide. If you're cruising through Mexico check out these articles too:
If you're exploring Mexico on water, check out my other yacht rental guides:
Igor Jovanovski is an aspiring digital nomad, travel blogger and graphic designer who really loves food. He also has a creative side, and he works as a freelance graphic designer in his spare time. He has traveled across Europe quite a few times since he was young and recently started his mission to visit every country in the world! Igor's favorite thing about traveling is the way he gets to know new people, food, places and cultures.
This exciting experience helps him create his own stories and make memories that will last forever